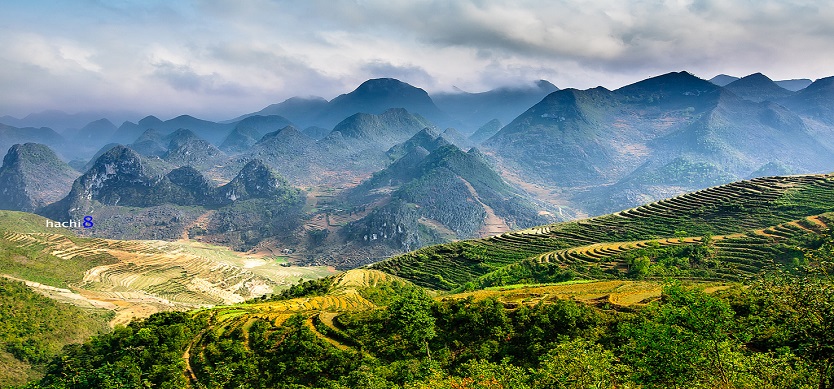 Dong Van is a rocky land where people live and stay with the stone for generations. This land is the evidence of the extraordinary power of Vietnamese people as a Vietnamese poem that "only with people's effort, the soil can turn into the rice". Taking a 4-day tour in this stone plateau to admire the spectacular and romantic landscapes and answer the question "where is the best place to visit in Vietnam" on your own.
Overview of Dong Van Stone Plateau, Ha Giang
Dong Van Stone Plateau is located in Ha Giang province-the farthest northern province of Vietnam. The Dong Van plateau was recognized as one of the 77 geological parks in the world by UNESCO, the second geological park in Southeast Asia and the first one in Vietnam on October 3. The park is a large area spanning on a wide scale of four districts of Meo Vac, Dong Van, Yen Minh and Quan Ba, Ha Giang province with the square of over 2, 300 sq.km, this is the homeland of nearly 250, 000 residents belonging to 20 distinctive ethnics. The 80 percent of the plateau is stone and limestone.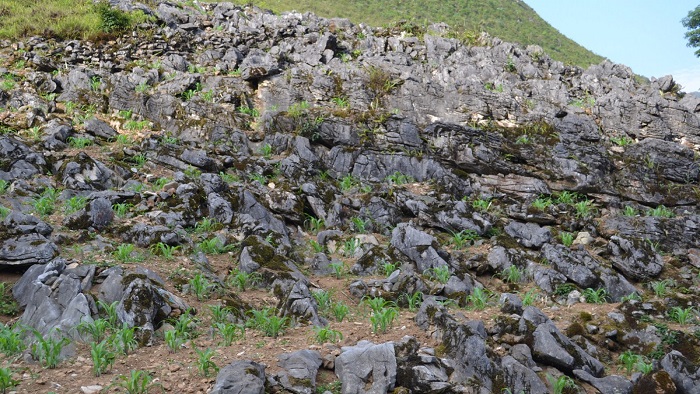 4 Day Itinerary In Vietnam's First Geological Park-Dong Van Stone Plateau
There are 40 locations discovered by the geologists which have special values in terms of natural resources in Dong Van.
4-day itinerary in Dong Van Stone Plateau
Day 1: Hanoi-Ha Giang
According to the traveling schedule, you will arrive in Ha Giang province on the first day and then you will visit Tay village and Nung village.
In the morning, the guide and driver will pick you up at the concentrating point, and then the shuttle bus will take you from Hanoi to Ha Giang. It takes around 7 hours to drive from Hanoi to Ha Giang and on the way, you will have many chances to see some of the most breathtaking sceneries in Vietnam.
The bus will stop over in some places for you to visit small villages and take photos on the way. When stopping at Ha Giang city, you will have a while for lunch and have a rest. Then, you will have a short walk around Ha Giang to visit a Tay and Nung village, located in a picturesque valley near town. Ending your first day in Ha Giang in Truong Xuan resort, resting well to prepare for the next interesting days in Dong Van stone plateau.
Day 2: Ha Giang-Quan Ba-Yen Minh-Dong Van
In the morning, the bus will pick you up and take you to Quan Ba district. You will have a chance to visit Bo Y minority village in Quan Ba for a while on the way, this village looks old but beautiful and the weather here is so wonderful all year round. The lunch will be served in Yen Minh town and then, taking nap for an hour before continuing the trip to Sa Phin village to visit the Former H'Mong King's Palace.
You will arrive in Dong Van district in the late afternoon, taking rest and walking around the ancient town of Dong Van, and then having dinner in the town. Staying overnight in Dong Van town.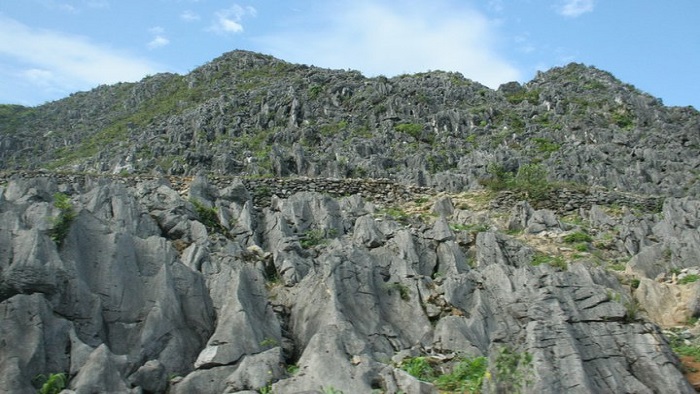 4 Day Itinerary In Vietnam's First Geological Park-Dong Van Stone Plateau
Day 3: Dong Van-Ma Phi Leng-Meo Vac-Ba Be Lake
If you are lucky to go to this plateau on Sunday, you will have a chance to visit Dong Van ethnic market, one of the best markets in Vietnam, where all kinds of goods and multi-colored clothes can be purchased. The people here still retain their traditional life of remote minority tribes.
After hanging around the Sunday market, you will have the awful moments when witnessing the beauty of Dong Van along the Nho Que river and going through Ma Pi Leng pass which is considered as the most beautiful pass in Vietnam. You will arrive in Meo Vac after two hours later. Having a short rest before leaving Ha Giang to Ba Be Lake. At night, you will have dinner and enjoy beer time in the homestay, enjoy the nice river view and overnight at the homestay in Pac Ngoi village.
Day 4: Ba Be Lake-Hanoi
In the morning, you will have breakfast and take rest for 30 minutes before starting the last beautiful day in Ba Be. The tour will take you to the most beautiful places in this area including Ba Be lake, Puong cave, Dau Dang waterfall. Firstly, you will take a boat trip on Ba Be lake, the largest natural lake in Vietnam which has a water area around 500ha, spreading over 8 km. Then you will go trekking to Puong Cave which is one of the most beautiful caves in Ba Be national park, and take the boat to Dau Dang waterfall.
In order to come to this waterfall, you will take a while for trekking on a small trail in the forest. After admiring the spectacular beauty of the waterfall, you will jump on a boat to back to homestay. Having lunch in the local restaurant and taking rest for a few minutes. Before returning to Hanoi, you will arrive in Hanoi at around 5 pm. Ending 4-day tour in Dong Van plateau.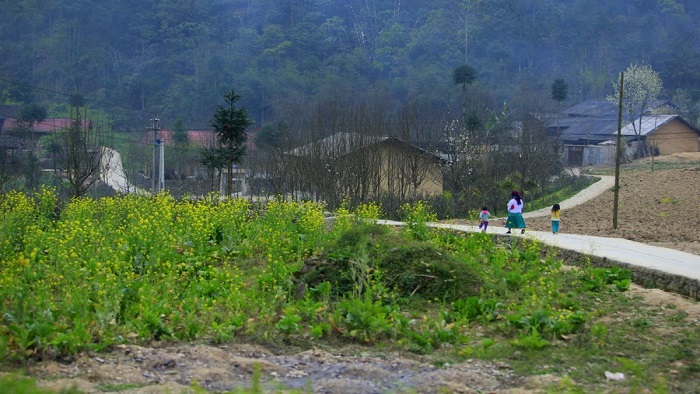 4 Day Itinerary In Vietnam's First Geological Park-Dong Van Stone Plateau
Booking via Asia tour packages to have a memorable time in the 4-day tour in Dong Van stone plateau. This is definitely the dreaming land of adventurous lovers, where you can chase along the breathtaking beauty and friendly local people and take the best photos in life. If you have any questions, feel free to contact us. Have a nice trip!