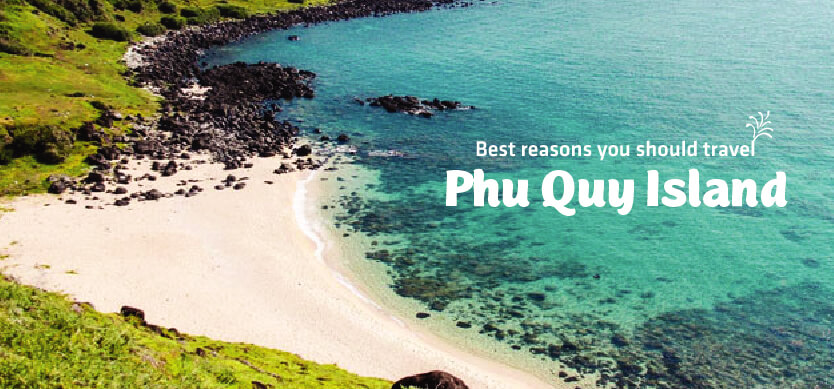 If you do not know where to travel on the weekend or you go Halong Bay, Cat Ba Island, Nha Trang, Phu Quoc, Da Nang too many times, Phu Quy Island is a new destination for you. With the pristine beauty and not yet exploited in tourism by Asia tour companies, Phu Quy Island is attracting a lot of young people to visit. If you are hesitating to go or not, here are the 7 best reasons to travel Phu Quy Island.
Where is Phu Quy Island?
Phu Quy is a small island located about 120km from Phan Thiet city, 540 km east of the Truong Sa Islands, 150 km northwest of Cam Ranh city and Khanh Hoa province, 330 km southwest of the Con Dao, and 200 km south of Vung Tau.
If you want to find a location which has golden sunshine, blue sea, and delicious seafood at the reasonable price, let's find out about Phu Quy island with these 7 below reasons.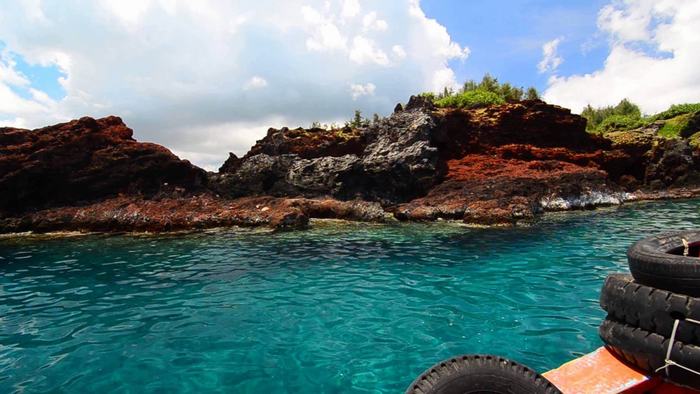 Phu Quy Island
The opportunity to admire the stunning sunset scenery
No one visits the sea and island but leaves when still not watching the sunset. Maybe everyone has a reason, a specific plan when watching the sunset in the sea. However, when coming to Phu Quy, you have no reason or plan, you cannot help taking a look at the brilliant sunset in this place.
There are many beautiful sunset viewpoints on Phu Quy such as Ngu Phung Embankment, Thay Nai Palace, Trieu Duong Bay, etc. However, the most beautiful and popular sunset viewpoint is the peak of Linh Son Pagoda. From here, you can see the view in the distance, where the sun falls and forms the dark orange color in the sky. It looks so spectacular.
Gentle and extremely friendly people
There are not many tourist destinations where people are happy to welcome you as in Phu Quy island. You will realize this as soon as you step into the island. Many travelers visiting the island have the same opinion that the people here are very kind and enthusiastic. They can bring you the peace of mind and many laughter. Therefore, do not be surprised when you are invited by a good person to drink water and share interesting stories on the island!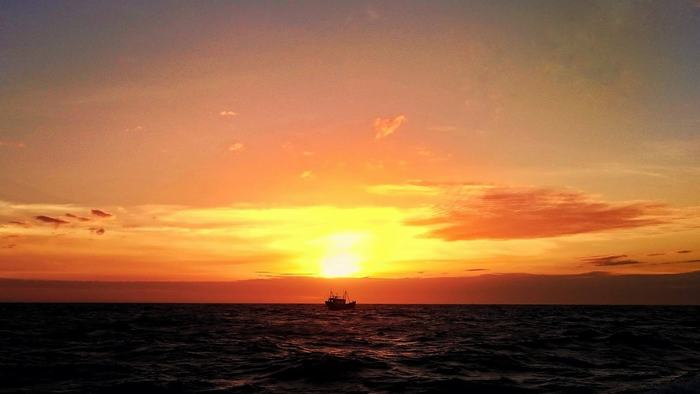 Stunning sunset on Phu Quy Island
Deserted and pristine beaches
Phu Quy island is popular from just a few years ago. Because it is difficult to travel here, the number of people on the island is not too much, mainly backpackers. As a result, there are not crowded beaches on the island. You can freely immerse yourself in the clear blue sea water, look at the vast ocean and sing or do anything you like without being afraid of anyone who looks you with "bullet" eyes.
The ideal place to explore by motorbikes
With the area of nearly 16,4 km2, no way to discover the island is better than traveling by motorbikes. The cost of rent a motorbike here ranges from 100.000 to 120.000 VND/ per day depending on the quality of motorbike. You can hire motorbikes easily in your hotels because any hotel has also this service. In particular, although Phu Quy island is small, pristine and has no police, the local people always obey the traffic regulations. You will never see the image of 3 people on a motorbike or the driver without the helmet.
The opportunity to enjoy Huynh De crab with the cheap price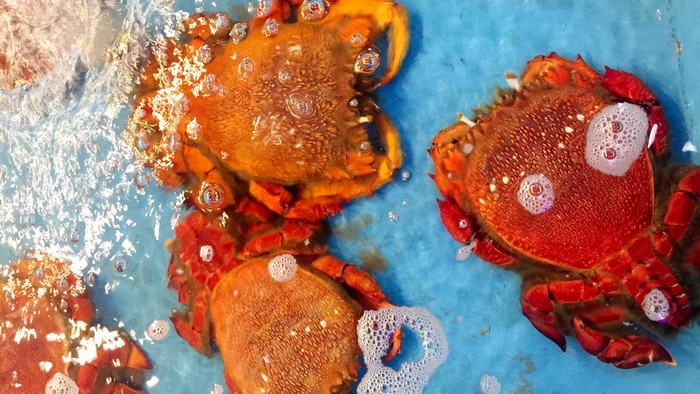 Huynh De crab
On the island, seafood is the most popular dish that tourists cannot ignore. However, a kind of seafood that remind you of Phu Quy island is Huynh De crab. Unlike other common crabs, Huynh De crab is big, approximately 500g - 1kg/ a crab. At first glance, it looks like a giant spider but has the pink body is very lovely. Due to the scarcity and nutrition of this dish, Huynh De crab was selected as a dish to serve the King. Therefore, when coming to Phu Quy island, you will have the opportunity to enjoy this delicious specialty crab which is still fresh with the price from 350,000 to 400,000 VND/ 1kg.
Blue sea water which can see the bottom
With the characteristic of the pristine island, in Phu Quy island, there are many beautiful beaches with white sand, clear water reflecting the blue sky. The sea has not been exploited in tourism so everything is wild. Nature on the island brings a sense of peace, relaxation which is extremely suitable for rest to avoid the hustle and bustle of the urban city. In particular, the people here are very conscious of protecting the living environment. Beaches, bridges, and wharves are very clean and rarely see rubbish.
Take a boat to visit the small islands
If you do not rent a small boat to travel around Phu Quy island, your Phu Quy trip cannot be complete. Phu Quy island has some beautiful islets such as Picture islet, Black islet, Egg Islet, etc. Sitting on the boat to go around the island, you can clearly see the green of the sea here, enjoy the cool sea wind and take picturesque photos of nature. You can rent a small boat in the harbor for about 300,000 - 400,000 VND depending on the number of people sitting.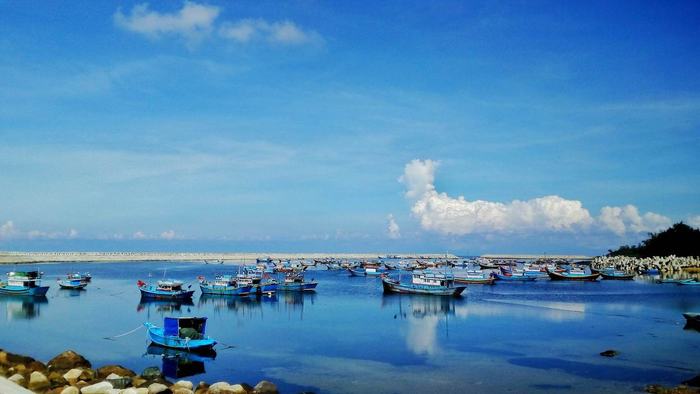 Phu Quy Island
After reading these 7 reasons, do you want to travel Phu Quy island right now? To know more information about Phu Quy island and cheap Asia tours packages, via our website. Share this article if it is useful for you. Have a nice trip!