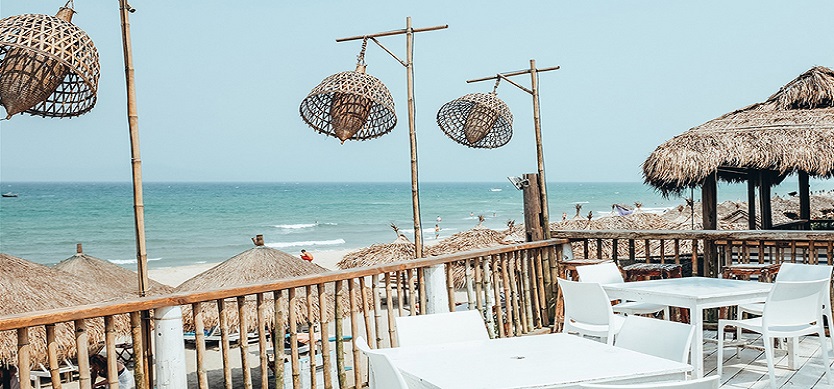 A different beauty of the Lantern city in the top 3 Hoi An beaches (Editor's choice)
Coming to Hoi An, don't forget to visit the pristine yet attractive beaches of the ancient town with the natural beauty and fanciful services.
When mentioning Hoi An, Quang Nam, most people will think of Hoi An ancient town with several impressive beauties of Bridge pagoda, Hoai river, etc, attracting many visitors and forget that Hoi An also owns a variety of beautiful and charming beaches. Let's plan a trip with your friends to visit the most beautiful beaches in Hoi An right now!
Cua Dai beach
Located only 5 kilometers from Hoi An town center, Cua Dai beach is one of the famous tourist spots of Hoi An. This is the convergence of three rivers Thu Bon, Truong Giang and De Vong before they flow into the East Sea. Cua Dai beach attracts visitors from the first sight by the endless white sands surrounded by rows of the high coconut tree. Immersing yourself in the blue sea or lying on the sand and enjoying the cool breeze of Cua Dai beach, you will definitely have the peaceful and relaxing moment here.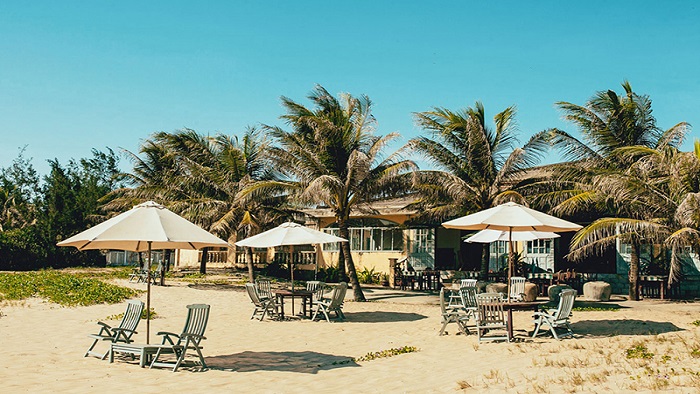 Ha My beach - a new attraction in Hoi An (kenh14.vn)
Cua Dai beach is abundant in seafood with many strange fish to tourists such as red snapper, orange-spotted spinefoot, tench, or sardines, etc. Therefore, you can go fishing with the fishermen as well as participate in the daily life here. This will be an enjoyable experience that you should try when visiting Cua Dai. Not only can they bathe in pleasure or participate in exciting activities but visitors to Cua Dai beach also have the opportunity to enjoy the famous fresh seafood such as grilled ray with lemongrass and turmeric, fried squid with fish sauce, and "chip chip" (a kind of undulating venus), etc.
When choosing Cua Dai beach as your holiday destination, you can stop at the resorts located close to the coast such as Palm Garden Beach Resort & Spa and Boutique Hoi An Resort. These beach resorts in Vietnam are built environmentally friendly with the typical architecture of Vietnamese countryside, embellishing grace for Cua Dai beach.
Ha My beach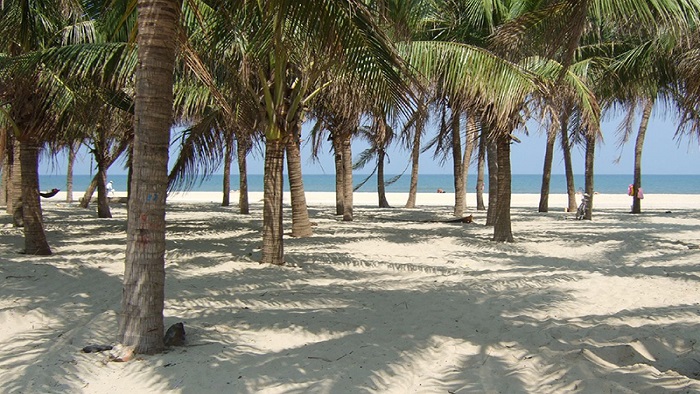 The rich nature in Cua Dai beach (commons.wikimedia.org)
Located on the coastal road connecting Da Nang city and Hoi An ancient town, Ha My beach is a relatively new name on the Hoi An tourist map, as a "sleepy fairy" that it still keeps the inherent pure and pristine wilderness. Ha My enchants visitors by the white sand beach and clear blue sea with the endless rows of coconut and poplar trees. Perhaps because of this glamorous beauty, in this June, Ha My beach has been voted by the British Telegraph as one of the 16 most beautiful beaches in an Asia package tour.
Coming to Ha My, you will want to spend all day on the white sand beach to sunbathe or listen to the sound of the waves under the green coconut trees, quietly watch the peaceful scenery of nature. This is a rare experience that you will not be able to get these relaxed moments at other famous beaches.
Although this place is relatively new and less developed in tourism, you don't need to worry too much about where to stay or what to eat because the beach will offer you with full of necessary services. In Ha My beach, you will enjoy a variety of fresh seafood at an extremely reasonable price. Also, around the beach, there are a lot of places to relax from affordable to high-end level for you to choose from.
An Bang beach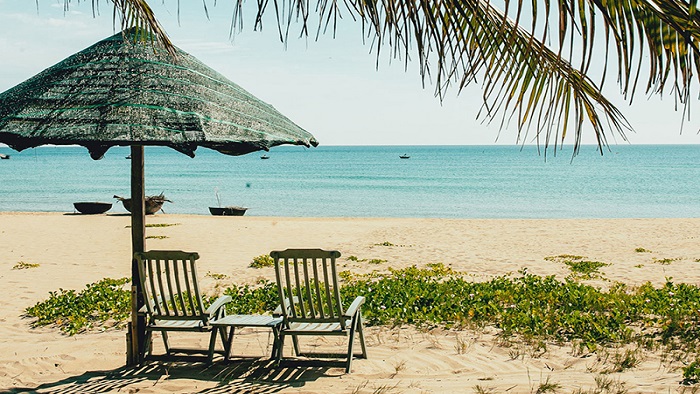 Tourists will be immersed in the clear blue sea of Ha My beach (we25.vn)
Located in Cam An ward, Hoi An city, An Bang beach is one of the best beaches in Vietnam that is like a paradise for those who love seas. An Bang beach brings a calm and tranquil beauty, in contrast to the vibrant Cua Dai beach.
Away from the ancient town of Hoi An, coming to An Bang beach, tourists will walk on the smooth white sand or immerse in the cool blue water. In addition, the waves of An Bang are quite large and strong, suitable for those who are passionate about adventure games such as windsurfing, surfing, etc. You can also hire canoes or motorbikes for exploring the beach and conquering the waves of An Bang. It promises to bring you a memorable experience.
Walking around An Bang beach, you can encounter many seafood restaurants, stalls, and even bars to enjoy seafood and beverages. An Binh beach has a variety of accommodation locations as well for travelers to stay such as Aira Boutique Hoi An or An Bang Hideaway. Let's give yourself an option to enjoy a sweet holiday with your beloved ones in here.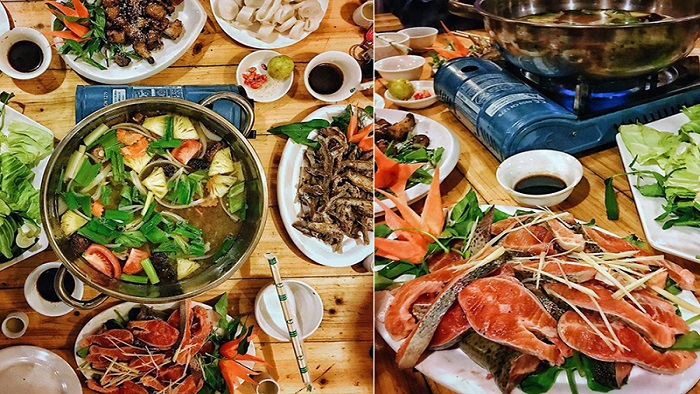 The fresh mouth-watering seafood in An Bang
Besides the old town with the style of mossy houses and the lanterns with vibrant colors, Hoi An also have many beaches that are surprisingly beautiful that you should discover once in your lifetime. If you need more information, feel free to contact us and don't hesitate to like and share this with your friends. Hope you will have wonderful time here. Thank you.