Not only famous for the beautiful tourist attractions and amazing cuisine, but Vietnam is also well-known for its diverse biology with numerous primary forests and national parks. One of the most popular ones is Cuc Phuong National Park that we will explore today in your tours package to Vietnam.
General Information about Cuc Phuong National Park
Cuc Phuong National Park is located in Ninh Binh province, about 120 kilometers to the Southwest of Hanoi. It covers an area of 25,000 hectares bordering 3 provinces Ninh Binh, Hoa Binh, and Thanh Hoa.
The national park is like a large natural museum which houses the flora and fauna of the richest limestone forest in Vietnam. Coming to Cuc Phuong, visitors have the chance to see thousand-year-trees, ancient plants, and beautiful rare birds.
In Cuc Phuong National Park, there are 19 plant communities, more than 2234 species of vascular and mosses which are distributed in 231 families and 917 genera.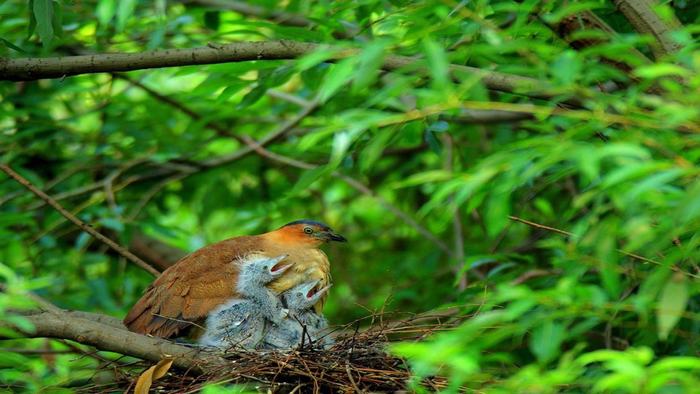 Cuc Phuong National Park
There are 118 rare species, 11 endemic species, 433 medicinal plants, 229 comestible plants, 240 dye species, and 137 tannin species discovered here of which many new species useful for science.
Cuc Phuong fauna is also extremely abundant and diverse. In Cuc Phuong, there are 659 species including 66 species of fish, 76 species of reptiles, 46 species of amphibians, 336 species of birds and 135 species of mammals. Invertebrates have recorded 1899 species, 169 families, 33 orders, 6 classes, and 3 branches. Of these, 81 species are listed in the Red Book of Vietnam and the IUCN Red List.
The best time to visit Cuc Phuong is in the dry season from December to April when heavy rains are gone. You should not come here on rainy days to avoid the mosquitos and insects due to the wet.
Accommodation in Cuc Phuong
Traveling there, you can stay at Cuc Phuong Resort – located about 2 kilometers from Cuc Phuong.
You can also stay right at Cuc Phuong National Park. There are 3 areas for staying, entertaining and dining. Each area offers rental services such as equipment for trekking to the forest, bicycles, and laundry. If you go to the group, you can come to the area for fire camping, traditional dancing performances, fishing or folk games.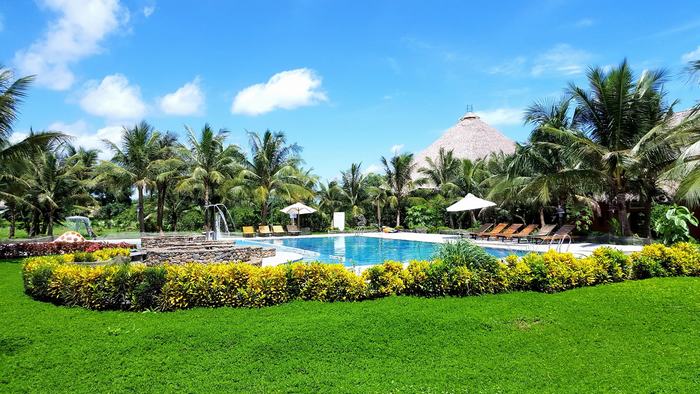 Cuc Phuong Resort
Where to visit In Cuc Phuong National Park
The entrance fee in Cuc Phuong is 40,000 VND/ person.
Ancient People Cave and the Dang ancient tree
The Ancient People Cave is a relic of the residence and burial of prehistoric people - a valuable heritage of Cuc Phuong. From the car stop, we only need to walk about 300 meters but climb dozens of slope stone to get to the door.
The Dang ancient tree has a beautiful shape which is 45 meters high and the diameter is 5 meters. The tree is about 2 kilometers from the Ancient People Cave.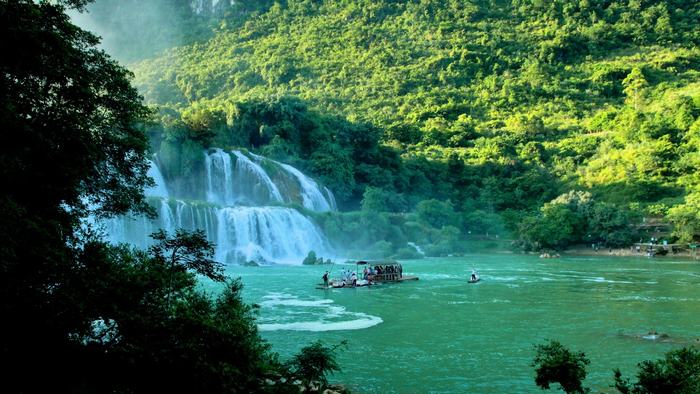 Cuc Phuong National Park
Thousand-year Cho tree and Son Cung Cave
The tree is about 45 meters high. From the center of the park, go along the trail about 3 kilometers, we will see the tree – a natural masterpiece. You also see the Son Cung Cave where there are many beautiful stalactites.
The ancient Sau tree and Muong Village
This route to this destination is quite risky for those who like challenges. From the park center, walk to the west and cross the 3 meters long concrete road to get the ancient tree. The tree is 45 meters high of which the diameter is 1.5. Visitors will be amazed by the shape of the tree. Continue going to the small trail about 13 kilometers through the forest, you will reach Muong Village. The village is located in the banks of the romantic Buoi River with traditional cultural identities, low-lying houses with leaf-roof and brightly colored brocade looms.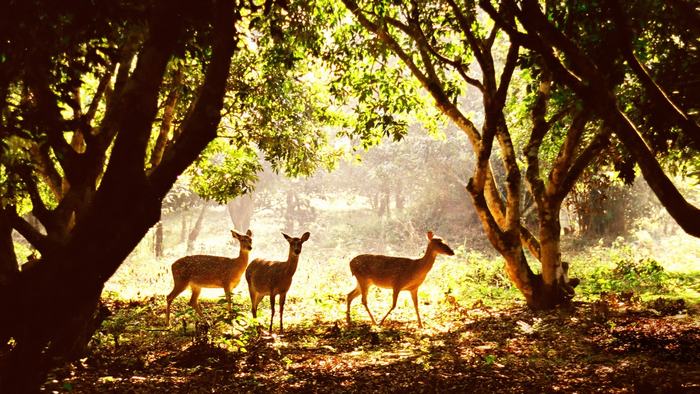 Cuc Phuong National Park
Cuc Phuong Primate Rescue Center
Not only is the conservation and scientific research center, but the Cuc Phuong Primate Rescue Center is also a place where nature lovers can observe the unique activities of each primate and get useful knowledge. Cuc Phuong Primate Rescue Center currently caters to nearly 160 individuals of 15 rare primate species in Vietnam such as Cat Ba white-headed, white-breasted langur, douc langur, and apes.
Silver Cloud Peak
Standing on the top of Silver Cloud at the height of 648 meters from the sea level, we can see the panorama of the National Park, the ancient capital of Hoa Lu with magnificent Bai Dinh Pagoda and admire the panoramic view of Trang An in the north Ninh Binh. The climate here is always around 23 degrees Celsius with annual rainfall 1,800mm. The route to the peak is long and has many rocky slopes, so only for people with good health. It takes about 4 hours to discover this destination (from the park center).
If you are nature lovers who like to explore new things, don't hesitate to take a trip to Cuc Phuong National Park right now. Or if you concern more about best Asian tours, you can visit our website. Like and share this article if you find it helpful. Thank you!