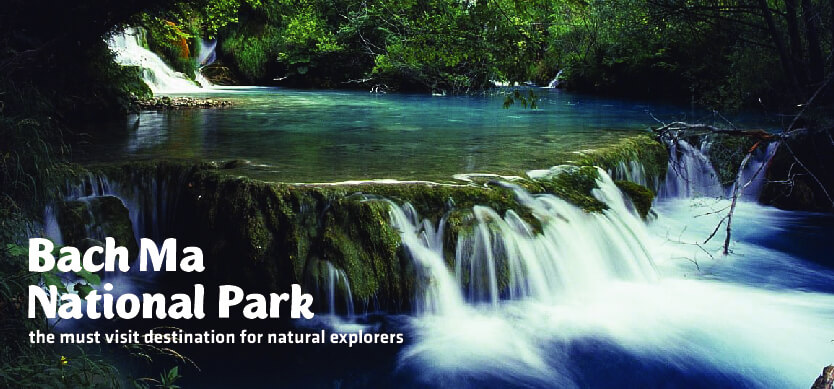 Mountain of a thousand white horses, Sacred Bach Ma mountain, or Dalat of the Central are the names that many visitors have favored for Bach Ma National Park. About 40 kilometers from the south of Hue city, Bach Ma mountain is like a white horse stretching out to the immense sea.
Not only having charming scenery, cool climate, and French villas as in Da Lat, Bach Ma also is home to a variety of rare animals and plants of the tropics in the endless primitive forest with spectacular streams and waterfalls.
According to the legend, in ancient times, fairies often rode white horses down Bach Ma mountains to play chess. When they were playing, the horses were seeking grass to eat. Waiting for the horses for too long, the fairies flew to heaven. Horses were bewildered and wandered around mountains, then transformed into clouds shaped white horses, waiting for owners in Bach Ma for years round.
When to visit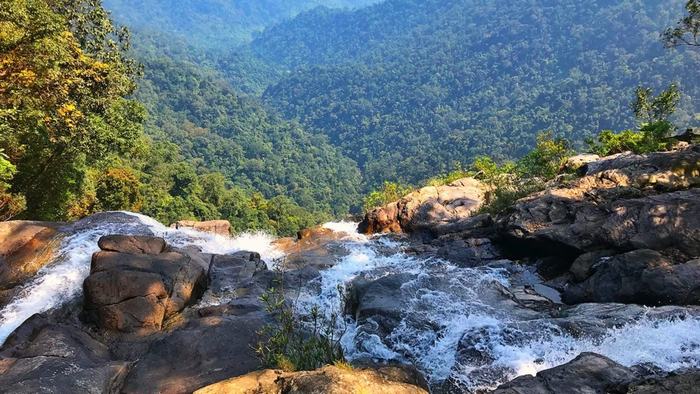 The majestic view from Do Quyen waterfall
The best time to go trekking to Bach Ma National Park is in the summer and early fall. The cold air will soothe the footsteps and help us to conquer all the beauty of Bach Ma mountains.
How to visit
Tourists can go to Bach Ma from two main directions: Hue and Da Nang cities. From Hue city, you go along Highway 1A to Da Nang about 40 kilometers. Before going to Hai Van tunnel, you turn right into the small road to Bach Ma National Park right next to Cau Hai market, go about 3 kilometers you will go to the main entrance to the Park.
From Da Nang city, you follow the Highway 1A to the north about 60 kilometers, pass Hai Van tunnel, go to the famous Cau Hai market on Cau Hai lagoon, and turn left onto the road to Bach Ma National Park.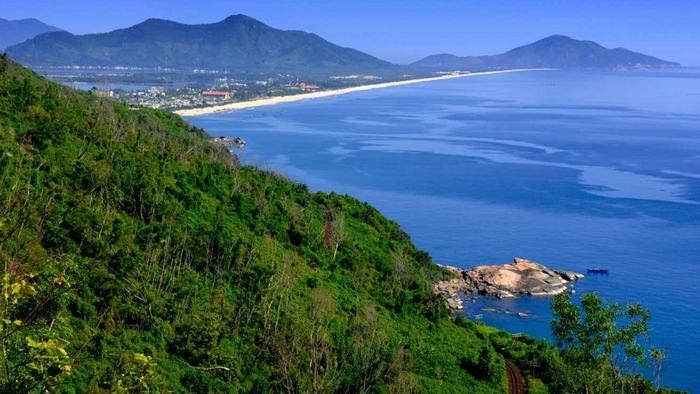 Lang Co bay view from Bach Ma National Park
There are a number of ways for you to travel to Bach Ma National Park such as car, motorbike, bus, train, plane, and bicycle. Car, motorbike, and bicycle are very effective means of transportation for photographing and trekking.
Motorbike and bicycle rental locations in Hue city are concentrated in Hung Vuong street, Le Loi street, area that is opposite to Huong Giang hotel, Pham Ngu Lao street, and Chu Van An street. Da Nang also has a lot of places to rent motorbikes at a reasonable price. The cost for this service is about VND 20,000/hour and VND 100,000-150,000/day.
Tourists can take the buses from the central city to the foothills, right at the entrance to Bach Ma National Park. From Hue, visitors will buy tickets at Dong Ba bus station. From Da Nang, tickets are sold at Da Nang Central Station.
Trains to Hue and Da Nang are not available all time, so tourists should book tickets early. The railway running from Hanoi to Saigon has many stops in Hue with varied types of seat and fare. The cheapest ticket is from VND 136,000/pax.
Travelers should choose the train departing in late afternoon or evening to arrive in Hue in the next morning. From Saigon, there are also many trains stopping at Hue or Da Nang station. Fares range from VND 388,000/pax. Time to go is about 1 day and 1 night.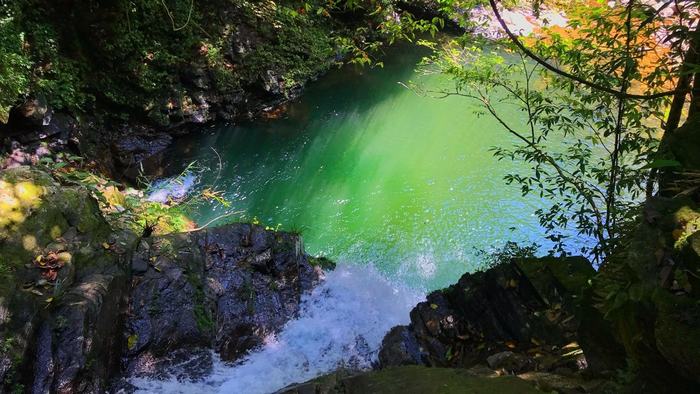 The dreaming Five Lakes in Bach Ma
Since Phu Bai Airport in Hue is temporarily closed, visitors can choose Da Nang Airport as the destination, then take a bus or rent a car to Bach Ma.
Ticket price to visit Bach Ma National Park is VND 40,000/pax. After buying tickets at the gate, you can visit the Exhibition Hall, hear about Bach Ma National Park, or play the thrilling games if you want.
What to visit
Hai Dai Post
Hai Dai post is located at the height of 1.430 meters on the peak of majestic Bach Ma mountains. At Hai Dai, tourists can see the four sides of Bach Ma, Hue city hidden in the clouds, Cau Hai lagoon, Canh Duong beach, Lang Co bay, Truoi lake, etc, the forest scene, seascape, lagoon scene, as well as the curvy roads like white silk flowing in the wind, etc.
Do Quyen Waterfall
The best time to visit Do Quyen waterfall is spring. With the height of about 300 meters, the waterfall flows all year round. Standing on the water all and looking down, we can see the layer upon layer of mountains. The waterfall is called Do Quyen (Azalea) because this flower grows abundantly on both sides of the falls and often blooms in March.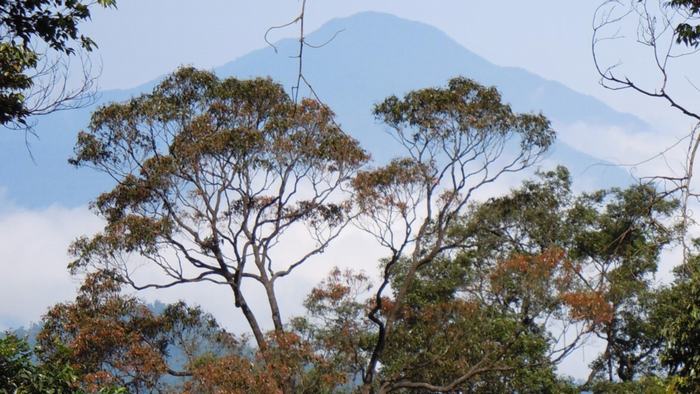 The mountains are surrounded by the white clouds all year round
5 Lakes
These are a collection of five lakes at five different points. According to many people who have visited the lake, the third lake is the most beautiful one. The water in the lake is very clear and cold. On the lake, there is a waterfall falling from above which looks extremely beautiful and fascinating.
Cho Den Forest
Coming to this forest, tourists will see many majestic trees growing close together, of which some trees have diameter of over 1 meter and height of over 30 meters. Also, they can hire guides to take part in the entertainment services by sliding cable or climbing on a net which is dozens of meters above the ground. This is an ideal opportunity for travelers to explore the tropical jungle from above.
Truc Lam Monastery
As the first monastery in the Central, Truc Lam Bach Ma is located on the peak of Bach Ma mountains, covered by the white clouds all year round, creating a blurred space as heaven. Surrounding the monastery is the blue calm Truoi lake. Stepping down from the boat, visitors have to overcome 172 steps to reach the gate of Truc Lam monastery as a challenge for sincerity.
Bach Ma National Park is a destination attracting many visitors, especially foreign tourists who love exploring. The scenery is wild and peaceful with the beautiful clouds floating. If you're planning tours to Asia or Thailand Cambodia Vietnam tour, don't forget to spend time in this special spot. Thank you.