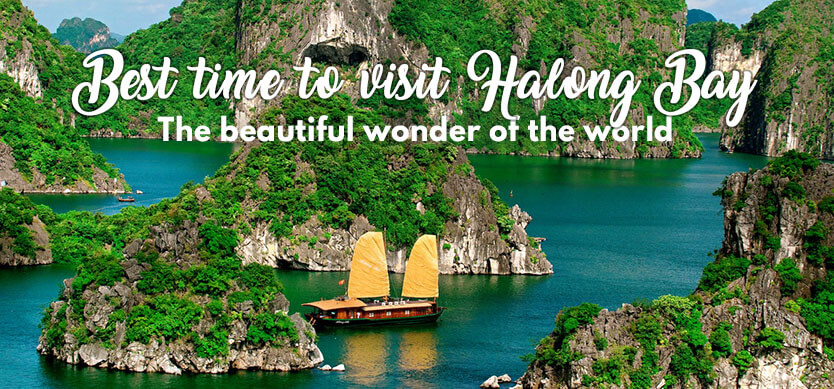 Halong Bay is an attractive wonder preferred by a huge number of both domestic and foreign tourists in the package tours to Asia. While summer is the perfect time for Vietnamese travelers, almost foreigners visit the Bay in winter. Let's explore the different beauties of Halong Bay in its different ideal time.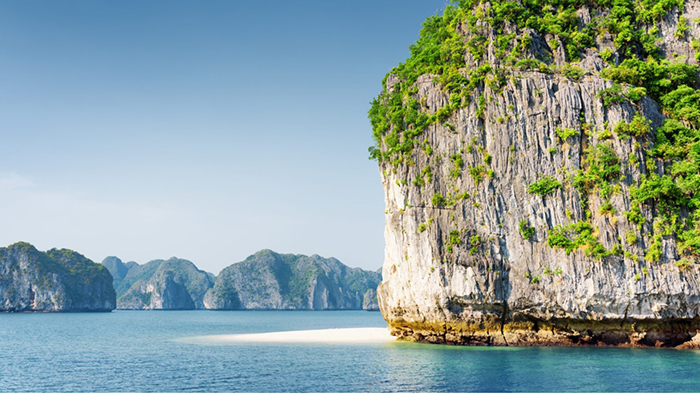 The clear sea water with white sand in Halong Bay
Interesting in Summer
Thanks to the clear division of weather, at any time Halong is in the top destinations in Vietnam to tourists all over the world.
For Vietnamese travelers, in summer, the best time to Halong is from April to October every year. This time has the highest temperature in the year - about 30 degrees Celsius with high humidity. As a result, many indigenous visitors seek to escape the heat during this time on the East sea in general and the sea of Halong Bay in particular. Specifically, March to May and August to October are the best ones and they should not be here in June and July.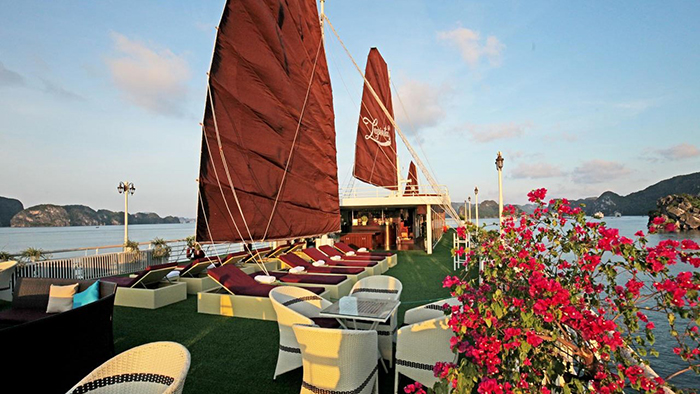 Tourists will be relaxed in the most luxury cruises in Halong
According to the nature of the weather, June and July are the months when there are a lot of storms in the Gulf of Tonkin and Halong, so be careful when traveling in Halong Bay in this period. If for some reason, visitors have to travel to Halong Bay in June - July, they should hire tour operators to organize your tour.
Sandy beaches
In Halong Bay and Cat Ba island, tourists can immerse themselves in the most beautiful green beaches like Bai Chay, Tuan Chau, Quan Lan, and Minh Chau, etc. Bai Chay beach is windy all year round with an annual average temperature of over 20 degrees Celsius, so it is very suitable for swimming on summer days. Tuan Chau is one of the most beautiful islands in Halong Bay where has the largest artificial beach in Vietnam.
Also, Tra Co beach with white sand is an ideal place to have fun and participate in exciting water sports.
Mystery caves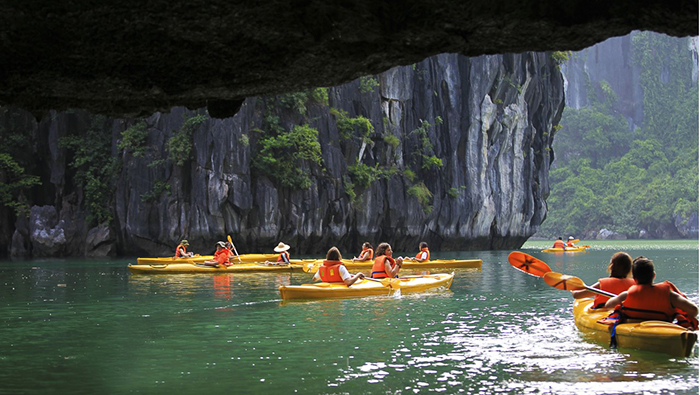 Kayaking through the caves is very interesting
Halong is unique in the world by the featured population of stalactites and stalagmites in various shapes and sizes hidden in many rocky mountains among the Bay. The best-known caves in the areas are Thien Cung cave (Heaven cave), Sung Sot cave (Surprise cave), Dau Go cave (Wooden Head cave), Bright cave, and Dark cave.
In addition to the beauty inside these caves, the scene along the steps to the entrance of them are also attractive with majestic nature and the stunning view of the bay from above, especially Dau Go cave.
Water sports
Halong is not as dynamic as Nha Trang beach, but the bay still offer tourists with several interesting water sports in summer such as diving to see the coral reefs, climbing to the high cliffs, playing volleyball, or kayaking, etc. With characteristics of soft white sand, clear green water, high rocky mountains on water, and quiet sea, Halong Bay is definitely an ideal place for those who like playing water sports and other activities in summer.
Elegant in winter
In contrast with summer, Halong weather in winter from September to January is very comfortable with cool, fresh sea breeze and slight sunshine. Dynamic scenery is taken place by a more elegant appearance, which is perfect for relaxation. This best time to Halong also coincides with time for a vacation of foreigners, so there is always a huge number of travelers in winter, of which most are foreign visitors.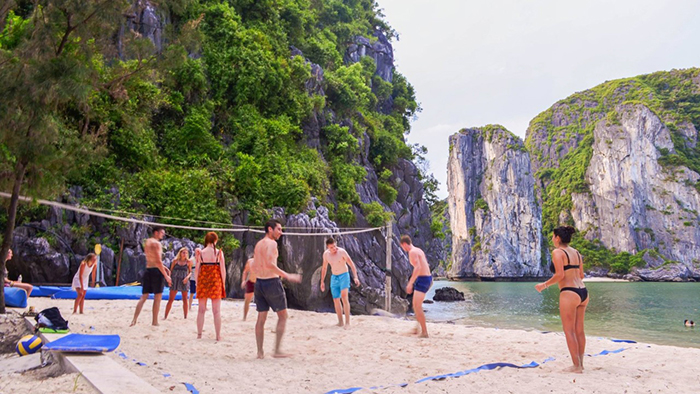 Halong Bay also offers travelers with various water sports
Luxury cruises
For relaxation in a sea space, Halong luxury cruises are the most wonderful experience for travelers. Not only can they admire the panoramic view of the beautiful bay, but they also can enjoy the most convenient and modern services such as luxury cabins, restaurant and bar, sundeck with lounge, spa and massage, Western, Eastern food, and seafood, etc and full of interesting itineraries.
In Halong Bay, La Pinta, Mon Cheri, Au Co, Jasmine, or Starlight Cruise are the best cruises in Halong Bay that visitors should not miss to have the unforgettable memory.
Quiet beaches
Besides many famous beaches we have mentioned, in Halong in winter, tourists can look for many quiet beaches like Titop beach on Titop island, Three Peaches, and Monkey Island beach, etc. These beaches lie near islands or rocks so that they are extremely quiet and clear, suitable for swimming and enjoying the cool water. The sand here is also very white and soft with pristine scenery.
Interesting kayak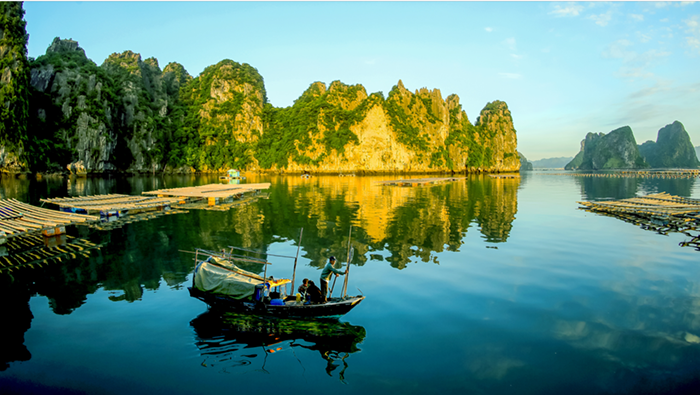 The elegant beauty of Halong in autumn and winter
Kayaking is a popular and interesting activity in Halong Bay. At any best time to Halong, travelers can join this sport in many beaches of islands, through many caves like Luon cave, and several fishing villages in the bay such as Cua Van, Van Gia, Cua Dam, or Vung Vieng village. This is not only an entertaining activity but also a chance for travelers to explore nature and experience the life of people living in the water area.
No matter at what time, Halong is very attractive with its natural beauty and interesting activities that it offers to travelers. If you like this place, don't hesitate to like and share with others. Thank you.