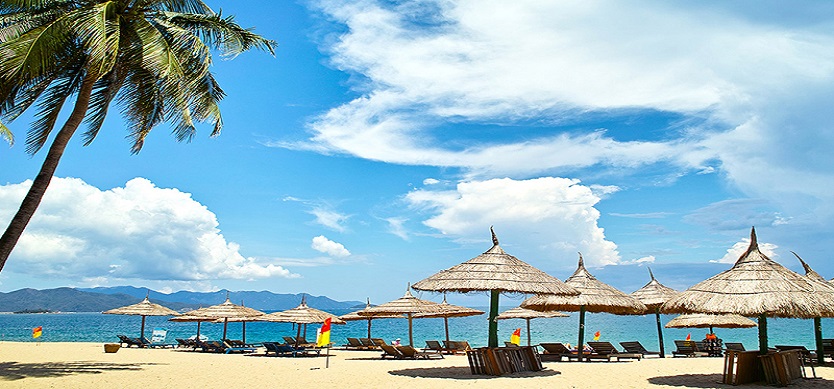 Hoi An is a small city in Quang Nam but the way from Hoi An to Nha Trang city is very diverse and convenient for tourists to choose to go.
Recognized as one of the most beautiful places in Vietnam with the advantageous location that is next to the coastal, Nha Trang is the center of Khanh Hoa province - the land of incense and Salanganes' nest. This "pearl of the East Sea" has a special appeal to travelers all over the world. From Hoi An, travelers have several options to go to Nha Trang: plane, passenger car, private vehicles like a car or motorbike, and train.

Plane
Traveling by plane, you will go from Hoi An to Da Nang Airport by taxi, bus, or open bus which is about 30 kilometers far and takes approximately 45 minutes. If choosing package taxi of 4 seats, you will only have to pay VND 200,000-250,000. Besides, the open bus service is very convenient which picks you up from your accommodation in Hoi An, costing about VND 100,000-150,000/guest. The most popular buses are Dai Bang and Con Voi.
If you want to save money, a bus is the most appropriate for you which costs VND 16,000/guest. Bus No. 01 operates from 5:30 a.m to 5:30 p.m and stops at Da Nang Central Bus Station, around 5 kilometers from Da Nang airport. Then you will continue by taxi or motorbike taxi to the airport.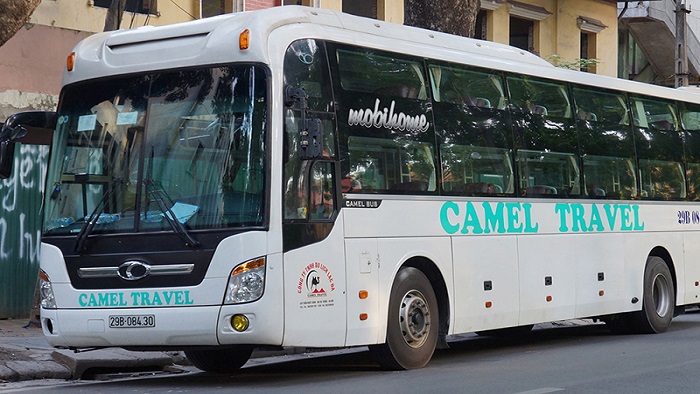 Reputable agents are the best choice for tourists
To have a cheap ticket price, you should book the ticket before the journey for a few months through the online website of the airports in Vietnam or agents. If you find it at the right time or not in tourist season, you can book the ticket at a price of below VND 1,000,000. In summer, price ranges from VND 1,500,000-3,500,000. Otherwise, you can buy directly from the airport. After 1 hour and 15 minutes, the plane will land at Cam Ranh Airport, Cam Ranh city, Khanh Hoa province.
Cam Ranh Airport is about 35 kilometers from Nha Trang, so tourists can go to the city by taxi which costs from VND 150,000 to VND 250,000, bus No. 18 which costs VND 10,000-50,000/guest, or 16-seat passenger bus which costs VND 65,000/guest. It takes you about 45 minutes to go to Nha Trang.
Passenger car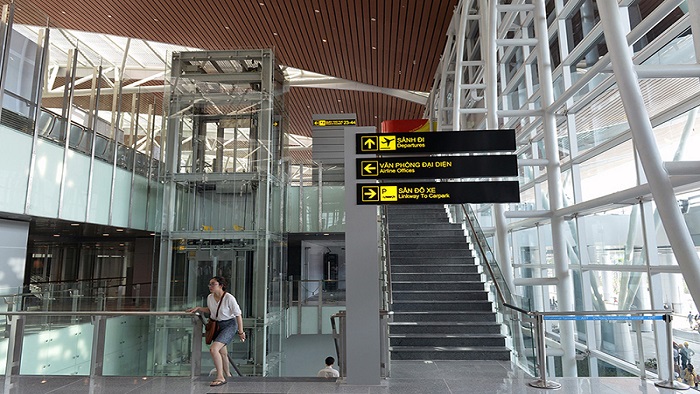 Modern Da Nang Airport (news.zing.vn)
For travelers who don't want to spend much money to visit Nha Trang from Hoi An, the passenger car is the most perfect choice for them. Taking 9 hours, the passenger cars will pick you up directly from Hoi An city to Nha Trang on the 500-kilometer road. There are various reputable cars for you such as The Sinh Tourist, An Phu Travel, TM Camel, etc. These cars cost around VND 200,000/guest and depart earliest at 4:30 p.m and latest at 6:15 p.m.
Private car/motorbike
From Hoi An to Nha Trang by car, tourists have 2 routes: Hoi An - Tam Ky city (Quang Nam province) - Quang Ngai city (Quang Ngai province) - Quy Nhon city (Binh Dinh province) - Tuy Hoa city (Phu Yen province) - Nha Trang (498 kilometers) and Hoi An - Kon Tum city (Kon Tum province) - Pleiku city (Gia Lai province) - Buon Ho town (Dak Lak province) - Nha Trang (623 kilometers). The first route is the coastal route which has many beautiful sceneries and takes about 10 hours, while the second one takes nearly 12 hours, so people usually choose the first route. You can use Google map to be easier and more convenient.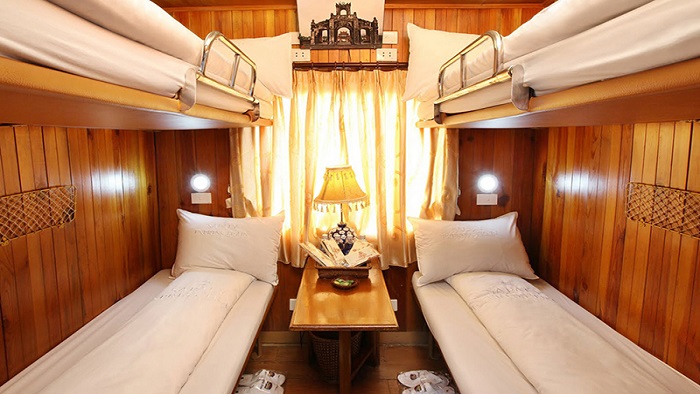 The trains in Vietnam have largely been upgraded
Train
Hoi An has no railway station, so tourists will have to move to Tam Ky railway station first. The route is about 50 kilometers, so the most convenient way is going by passenger car of Thanh Dat or Vi Vu Bon Phuong. It will take about 1 hour and VND 60,000/guest.
From Tam Ky station, you can go to Nha Trang railway station in Thong Nhat train which costs from VND 300,000 to VND 700,000 depending on different types of the ticket like seat or bed. Time for a train tour is about 8 hours. Nha Trang railway station is very close to the city center so that you don't need to worry much about transference to Nha Trang city as traveling by plane.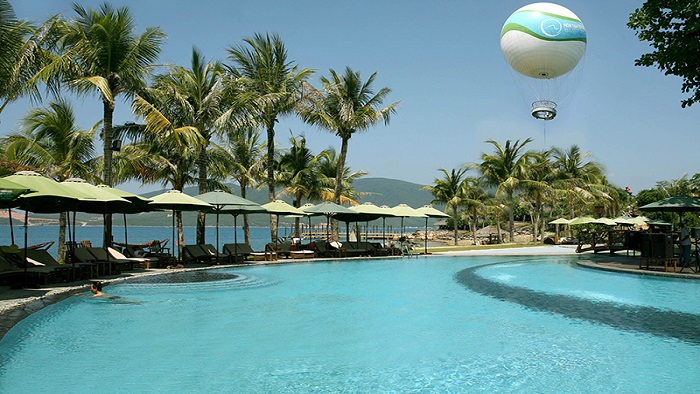 With is best tourist service, Nha Trang is a must-go spot in Vietnam
Each way of traveling from Hoi An to Nha Trang has a different advantage, thus you can choose the best way which is most convenient and easiest for you. If you need more information as well as the way to book tickets, feel free to contact us and don't forget sharing this with others. Hope you will have wonderful Vietnam tours packages in Nha Trang. Thank you.