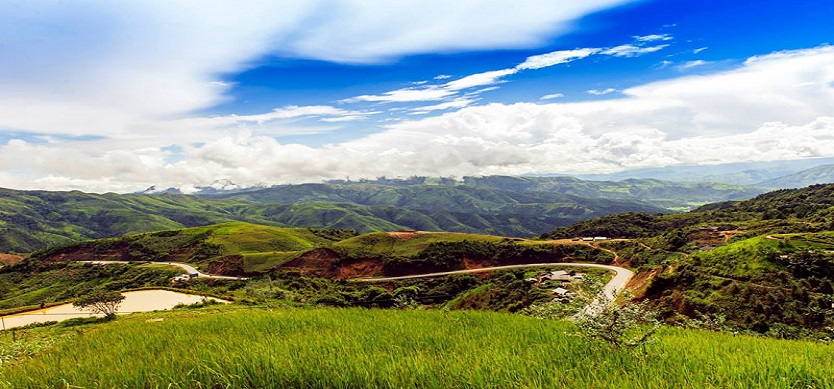 Although Vietnam in the world map is a small country, it owns plenty of fabulous landscapes which appeal to a lot of inbound and outbound tourists. Recent years, the adventuring tourism is a trend that attracts the care of many young people, so there are more and more new hazardous destinations explored to meet the conquering need of them. For those who are the masters of this traveling type, the noun " tu dai dinh deo" or the four great mountain passes in northern Vietnam is totally not strange, it is the famous sites that everyone desire to conquer once in life.
Ma Pi Leng Pass, Ha Giang
Located at the impressive height of 1,200 meters above the sea, Ma Pi Leng stretching over 20 kilometers in Ha Giang province is considered as one of the most amazing mountain passes in Vietnam. This site is possibly a valuable gift that Mother Nature brings for this S-shaped country.
This pass is the important route that connects Ha Giang city with other areas in the province such as Dong Van and Meo Vac district. The mountainous topography of this region created a bendy and dangerous road crossing from the back of the mountain and beside is a deep abyss. That's why people call Ma Phi Leng as the king of the most hazardous passes in Vietnam and the first name in the four great mountain passes in northern Vietnam.
It is the road that many travelers desire to get over once in life but it is very dangerous for those who don't have a good driving skill. However, conquering this pass by motorbike is supposed to be the best way to feel all the majestic landscape of this pass.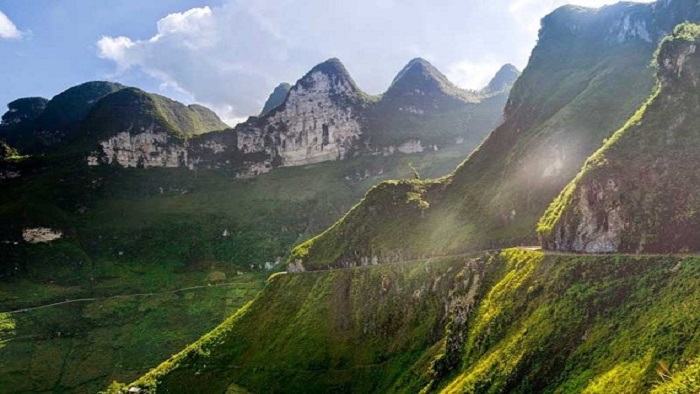 Ma Pi Leng Pass (via gody.vn)
O Quy Ho Pass, Lao Cai
O Quy Ho is a majestic pass which connects two provinces of the northwestern region of Vietnam, Lao Cai and Lai Chau province. For people who love to adventure, it is the legend route that all of them want to conquer. Stretching along 50 km on a high mountainous road, the pass is definitely an extremely large challenge for drivers and even bikers to go past.
In spite of being depicted as a picturesque road, O Quy Ho will bring tourists a fear when they drive through a bridge whose one side is a deep and dark abyss, and the other one is the steep cliff. Nevertheless, a try at climbing to the summit of the pass (about 2,000 m) will actually be an awesome feeling which you have never got before, it's a feeling of floating in the sky and reaching the horizon. Because of its romantic beauty, more and more travelers come to conquer O Quy Ho pass to witness the unique landscape and challenge their courage.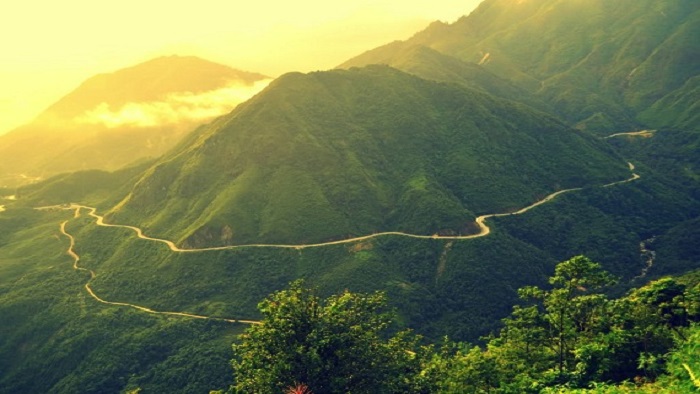 O Quy Ho Pass
Khau Pha Pass, Yen Bai
The next name in the four great mountain passes in northern Vietnam that the adventuring lovers said to each other that is Khau Pha. It is an amazing mountain pass in Vietnam that is not for the fainted-heart people.
In fact, it is on the list of the most dangerous roads in Vietnam that many people in both native and foreign people are eager to explore when they have a package tour to Vietnam. When crossing the highest mountain of Khau Pha peak in Mu Cang Chai, you will see the whole majestic view of Khau Pha pass with the vague shapes, especially on foggy days.
What makes it more hazardous is that there is no warning or traffic sign here. So, in the foggy days, the road is very slipped and your vision is also limited, it is advised to wait for the fog melting to start the journey conquering the pass. There are some accidents happening before so let's carefully consider the warning.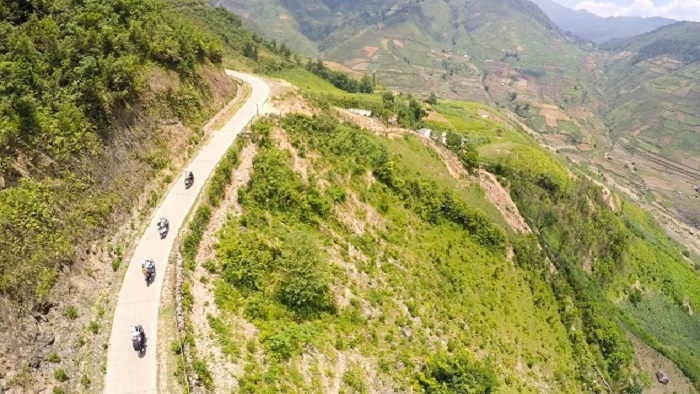 Khau Pha Pass
Pha Din Pass, Son La-Lai Chau
Lying in Ta Phin plateau in the border of Son La and Lai Chau provinces, Pha Din pass is 32 km long with a hazardous terrain. Like many other phenomenal abysses of Vietnam, Pha Din owns naturally the sloping cliff at one side and a deep abyss at the other.
Besides, there are also lots of hazardous curves around the mountain that give the travelers the frightening moments when passing through the pass. Therefore, Pha Din along with Ma Pi Leng, O Quy Ho, Khau Pha is referred to as the most frightening passes in the northwest that everyone wants to conquer even they know that they might get dangerous.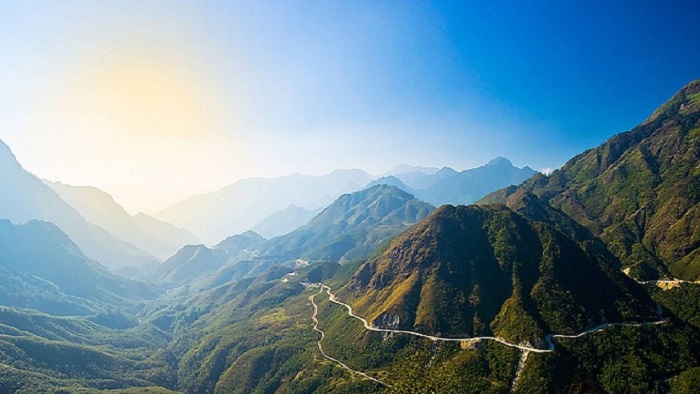 Pha Din Pass
Coming to Vietnam via Vietnam tour cheap, you will have the multiple choices to decide what types of traveling you want to join in. If you are an exploring lover, this list of the most amazing passes in northern Vietnam above is such a great choice for you to travel. If you want to know more about the list of the places to visit in Vietnam, let's contact us to know more about the details. Thank you!