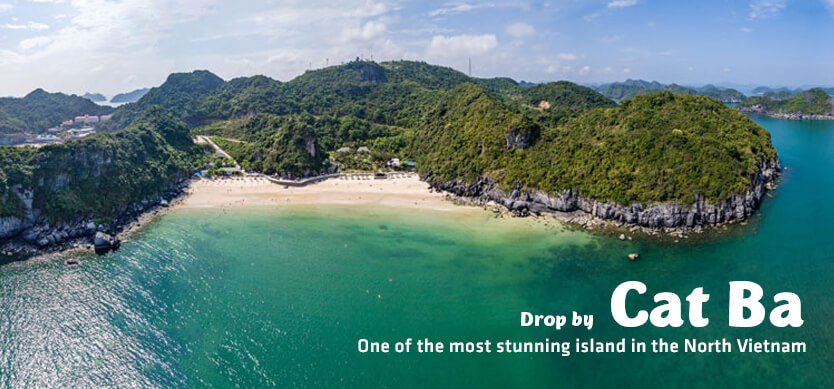 Dubbed as the pearl of the North, Cat Ba has a pristine and magnificent beauty that attracts a lot of domestic and international tourists. If you're planning your Asian group tours, don't miss this destination.
Best time to visit Cat Ba
The weather in Cat Ba is so nice, so tourists can visit here at any time of the year. However, the ideal time is in summer when you can enjoy the cool breezes and water. There are differences between domestics and international visitors. The international tourists often visit Cat Ba from November to March to avoid the cold in their country whereas the domestic ones come here from April to October.
As usual, visitors travel there at a weekend or holiday, so you should go at this time to avoid the crowd, the lack of accommodation and high service price.
The least duration to explore Cat Ba is 2 days one night when you can visit spots, take part in activities and enjoy famous seafood.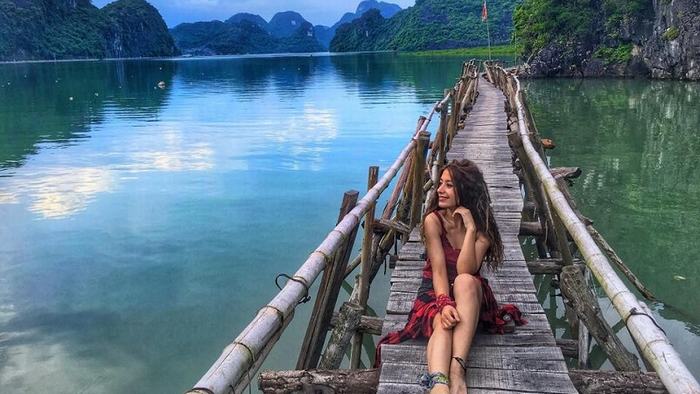 The beauty of Cat Ba Island
Where to stay when traveling to Cat Ba
Recently, the hotels and resorts in Cat Ba have increasingly been built to meet the need of tourists. The room rate at weekend is 30% - 50% higher than the one on weekdays. Some good hotels and resorts in Cat Ba:
Cat Ba Island Resort & Spa
Address: Cat Co 1, Cat Ba island
This is 4-star hotel designed in the combination of French and traditional style. The hotel is rated with beautiful views and good services that are suitable for relaxing and resting.
Monkey Island Resort
Address: The Beach 2, Cat Dua, Cat Ba
This is a 3-star hotel which offers a beautiful view of the sea, delicious food, and friendly staffs. It is suitable for long holidays and honeymoon.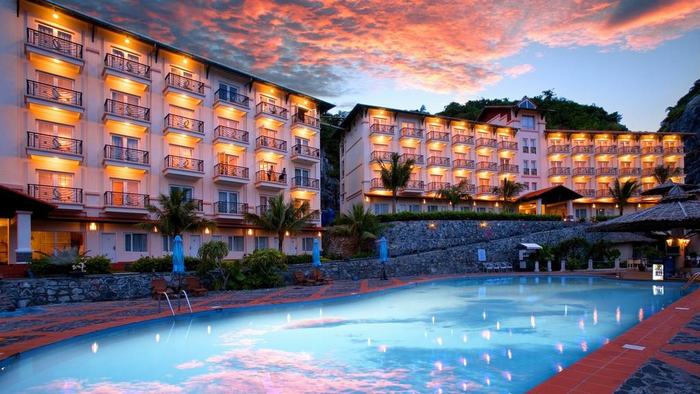 Cat Ba Island Resort & Spa
Catba Sandy Beach Resort
Address: Nam Cat, Beo Wharf, Cat Ba
This is a 3-star hotel with excellent services. In addition, it also provides private beach and activities such as fishing and watersports.
Hung Long Hotel
Address: 268 1/4 Street, Cat Ba Town
This 3-star hotel is about 10-minute walk from Cat Co 2, Cat Co 3 and Cat Ba Wharf and a 5-minute drive to Cat Ba seafood market.
Must-see attractions in Cat Ba
Cat Co beach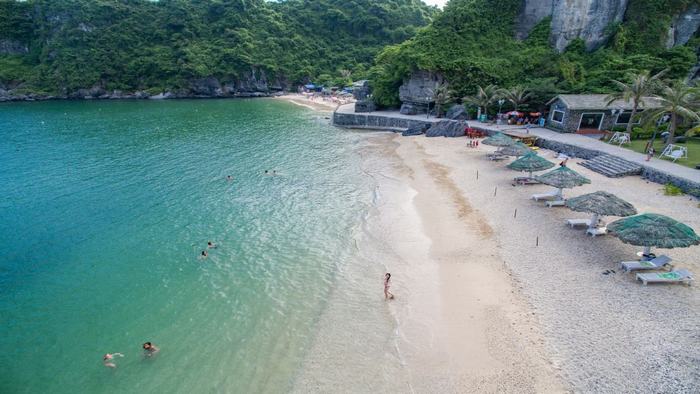 Cat Co beach
In Cat Ba, Cat Co 1, Cat Co 2 and Cat Co 3 are three most visited-beaches thanks to its clear water and convenient location of which the Cat Co 1 is the largest one surrounded by limestone mountain. The beaches are connected to each other by a small road along slopes.
From the town center, tourists can walk or rent a motorbike taxi to get to these beaches. If you do not bring the swimsuit along, you can hire at shops near the beach. Do not swim after 6:30 pm because it's the time when the tide is high and the waves are strong.
The fortress (Phao Dai Than Cong)
Located on the height of 177 meters, this is a historical site built by the Vietnamese Army since the 1940s. Today, the fortress still preserves two large petards in which each one is over ten tons weigh. From this place, you can also see other popular destinations in Cat Ba such as Lan Ha Bay and Guoc Islet.
Visit Lan Ha Bay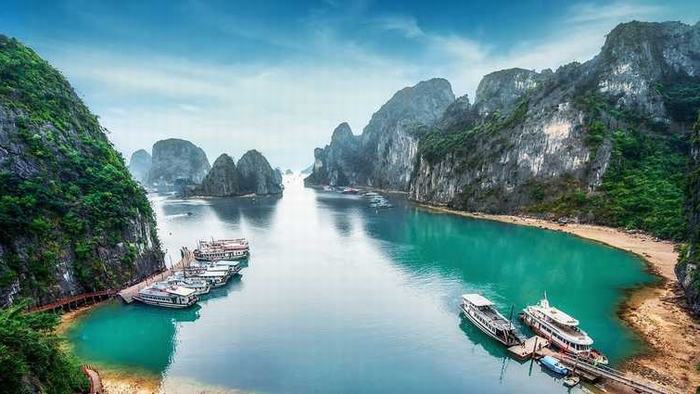 Lan Ha Bay
Tourists often spend one day to explore the unspoiled beauty of Lan Ha Bay. Situated in the South of Halong Bay, Lan Ha has a lot of similar features to the world natural heritage when it is surrounded by limestone mountains and numerous small islands. From the boat, visitors can easily see many strange shapes of mountains which are called Guoc islet or Turtle islet. To feel the entire beauty of Lan Ha Bay, you can rent the kayak boat to get closer to the limestone islands and caves.
Monkey Island (Cat Dua)
Monkey Island is the destination that you should not miss when traveling to Cat Ba where there are a lot of monkeys. Coming here, you can swim at Cat Dua beach or take part in a diving tour. A tour with a coach price 1 million dong per 30 minutes.
Cai Beo Fishing village
Cai Beo Fishing Village is one of the most famous destinations in Cat Ba. Not as busy as the pier to Lan Ha Bay but Beo wharf is quite diverse of ships, boats, and ferry which is always ready to take guests to discover the tranquility of the oldest fishing village in Vietnam – Cai Beo.
Visitors often rent charter boats if going in a group, but to know more about the life of fishermen, nothing is better than taking a small bamboo boat. You can be told interesting stories about the fishing village by the boatman.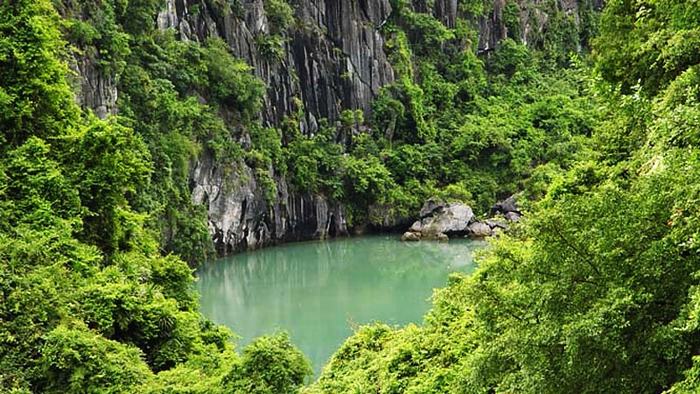 Cat Ba National Park
Cat Ba National Park
Cat Ba National Park was founded on March, 31st 1986 which is located on the way to Cat Ba Island. It's a very popular destination for a Vietnam tour. The ticket price is about 15,000 VND per person. Tourists can choose the ecotourism routes, admire the botanical scenery inside the forest or visit some famous caves such as Trung Trang Cave or Bat Cave.
All the interesting things in Cat Ba are waiting for you. Don't hesitate to take tours to Asia and explore this exciting destination. Visit our website to get more information. If you have any questions, feel free to contact us. Have a nice trip!