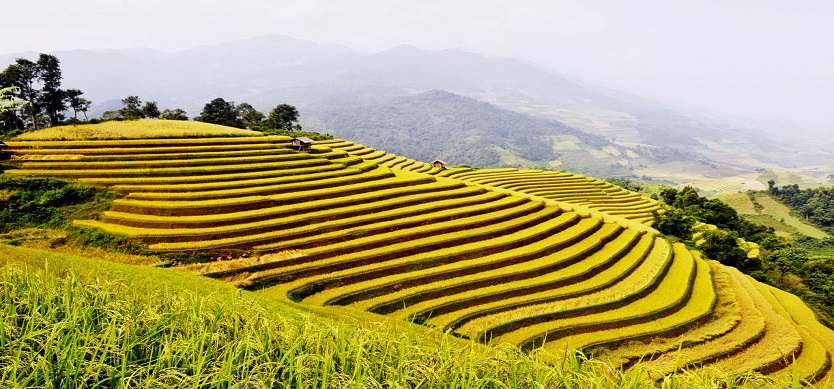 The northern mountainous region of Vietnam is home to many different minorities such as Tay, Nung, Dao, Thai, especially H'mong. H'mong people is ranked the eighth largest ethnic group in Vietnam and they have a habitat to live in the high mountainous regions as Ha Giang where the climate is cool all year round.
Coming to Ha Giang which is one of the best places to go in Vietnam, you not only have a chance to witness the spectacular landscapes but also drown in the cultural lifestyle of H'mong people here.
History of H'mong ethnic in Vietnam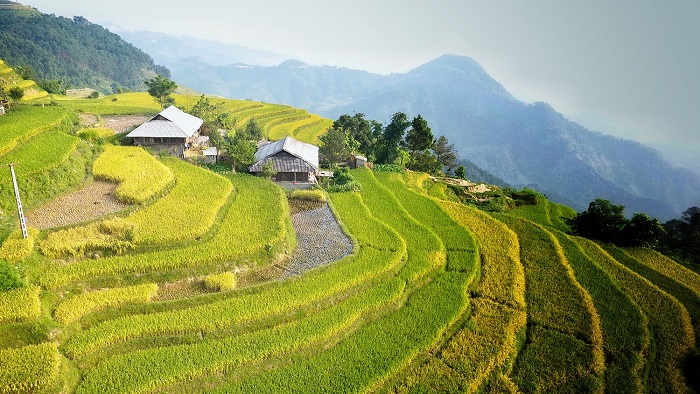 Explore The H'mong's Culture In Ha Giang
H'mong group is one of the largest minority ethnic groups in Vietnam, they mainly inhabit in the northern and northwestern mountainous areas. Their ancestors were from China, from 300 years ago, they emigrated to Vietnam because of brutal crackdowns and power wars. The first place they settled in Vietnam was Dong Van plateau, Ha Giang province before spreading out around the country and now this land is deemed to be an ancestral land of H'mong ethnic.
H'mong scatters in the northern mountainous provinces, but Ha Giang is where H'mong people live in the most crowded. There are the small branches of H'mong people such as Flower H'mong, White H'mong, Blue H'mong and Black H'mong.
Costumes
Traditional costumes of Hmong women is considered one of the most colorful and beautiful traditional costumes of Vietnamese ethnic groups which consist of a deep V-chest shirt, two square pieces covering the front and the back, a big belt, a headscarf, leggings, and a truncated cone-shaped gather skirt.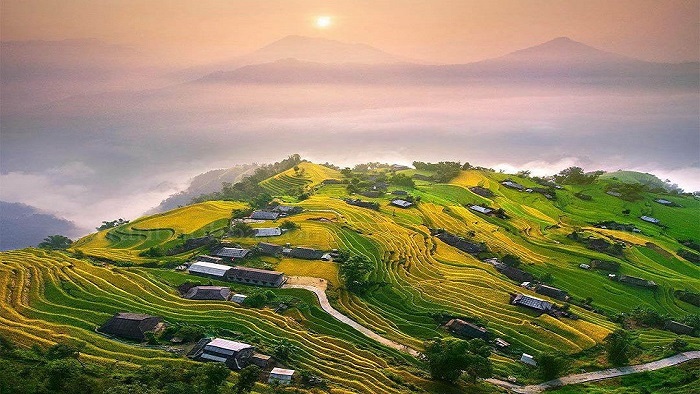 Explore The H'mong's Culture In Ha Giang
While the White H'mong women wear a white skirt, a deep V-chest shirt with the embroidered patterns at the sleeve and back and a wide-brimmed headscarf, the Flower H'mong women wear an indigo skirt with embroidered flowers at the hem, their long hair is wrapped around their head. The costumes of the Black H'mong women are quite similar to the Flower H'mong but the skirt is shorter. The Blue H'mong's costume includes an indigo skirt embroidered cross-shaped patterns in squares at the hem; a one button-closed left V-chest shirt. The Blue H'mong girls let their hair long hanging up their shoulders, after marriage, they wrap them around the head by a horseshoe comb and a headscarf.
The H'mong people love wearing jewelry, they often wear a lot of accessories such as silver or gold earrings, necklaces, bracelets, and rings. A person having two rings in the hand says that he or she had a wife or a husband. The H'mong women also love beautiful color umbrellas, to both avoid rain and sunshine and make up their charm.
Festivals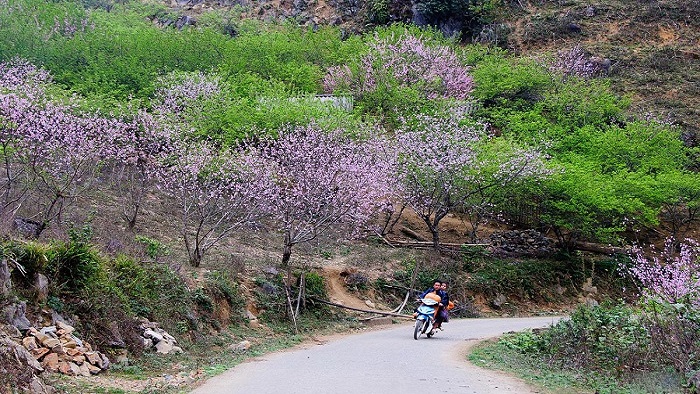 Explore The H'mong's Culture In Ha Giang
The best time to explore the H'mong ethnic group is during their festivals. H'mong people own the most unique festivals and celebrations in Vietnam, they have two big festivals: the Lunar New Year festival at the beginning of the lunar December and the Dragon Boat Festival (on 5th Lunar May). Their month calendar counts 30 days per month.
During the festival, there are many traditional activities like traditional folk games, blow their unique woodwind instrument named as "khen" and sing in a large courtyard. The Hmong people drink corn wine, rice wine, and smoke cigarette through a plow. If they invite a guest a self-loaded plow, it represents their hospitable welcome. Fair and love market are two features of their special traditional culture.
Customs
In the Hmong family, the husband plays an important role as the main worker of the family and he cares all works of the whole family. The Hmong treasured sons over daughters, so it is better to have at least a son in a family. The mission of a wife in H'mong traditional family is to take care of children, cook meals and hand-make hemp and indigo color clothes and pieces of jewelry.
The Hmong also respect funerals and ancestor worships. Previously, the Hmong funerals are usually held last from 5 to 7 days, today reduced 2 to 3 days. When a person dies, they will invite witchdoctors for worship songs before shrouding.
Until the tale of "chicken leads the deaths to reunite their ancestors", they put a dead, feather-remaining chicken in a cornstarch bowl under the dead man. They use "khen"- a traditional instrument of Hmong people and drum in the rituals of the dead's farewell funeral. After completing a burial, if the dead is a male, they leave 9 brands of a tree, 7 ones for the female to distract him/her in order that they cannot return and harm their family members.
The other special custom of the Hmong ethnic group is "cuop vo" or stealing wife. It often happens when a man meets and loves a woman at the love markets, he will "steal" her and put her on the dark without food from 2 to 3 days. If she agrees to get married to him, he will go to her family to pay for her parent's allowance.
The culture of H'mong ethnic always makes tourists curious. Coming to Vietnam package tours, don't forget to visit Ha Giang to have the best time in Vietnam when seeing the most majestic landscape and immersing in the culture lifestyle of H'mong people living in the stone plateau. If this information is useful for you, share with your friends and relatives. Have a nice trip!