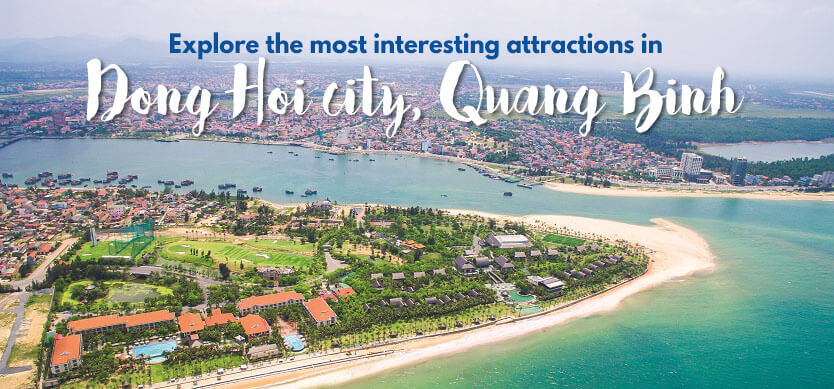 Dong Hoi, Quang Binh - is like a bowel of the Central, where the mountains and sea are harmonious. Here, there are countless landscapes that captivate people like beach, islands, caves, historical relics, and world natural heritage. The following is a list of the most popular tourist spots in Dong Hoi city that tourists should not miss in a package tour to Vietnam and tours in Asia.
Interesting activities in Dong Hoi
Immerse in the blue Nhat Le beach
Dong Hoi invites every tourist to enjoy the immersing moments in the immense blue sea water and discover the smooth sand shore at Nhat Le beach. With romantic scenery, Nhat Le is the most attractive beach of Dong Hoi city and in top 10 beautiful beaches in Vietnam.
Going to Nhat Le beach, visitors can choose to enjoy diving in the cool water, lying on the smooth sand, playing with the waves, admiring the wonderful nature moments, experiencing the physical activities in the sea, and enjoying the fresh seafood. In the midst of the poetic scene of Nhat Le beach, tourists can let their soul free with the clouds, the sea, the winds and forget all worries of life.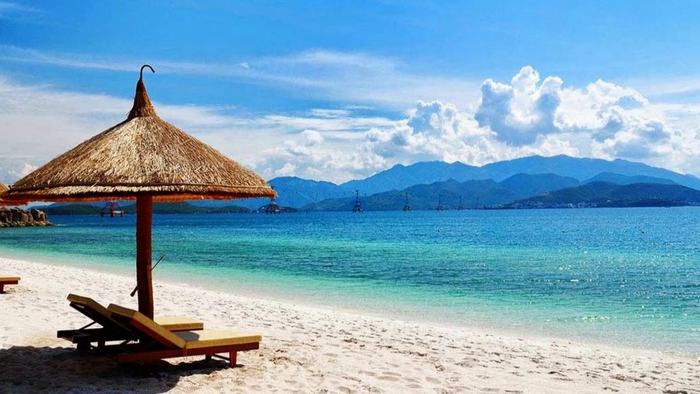 Nhat Le Beach
Float on Bau Tro lake
Bau Tro lake is like a shining mirror of Dong Hoi city with the vast, charming, and dreaming beauty. At Bau Tro lake, tourists can float on the calm and quiet water, watch the scenery full of vitality, relax with nature, or go fishing to enjoy the peaceful moment here. Besides, they can also wander around the lake of Bau Tro and begin exploring the artifacts of ancient culture.
Walk in Quang Phu sand dunes
Coming to Quang Phu sand dunes, let's try to go on the sand dunes on barefoot, experience sand dune sliding game, watch the wild and quiet nature, admire the dreaming sunset, and discover the magic life of trees and flowers on the sand dunes, etc. Quang Phu sand dunes are a wonderful creation that nature has favorably given to this land. From the first look, tourists are surprised and stunned by the beautiful and fascinating scenery of the sand dunes here. It feels like they're walking into the wild desert, into a new land in the heart of the city.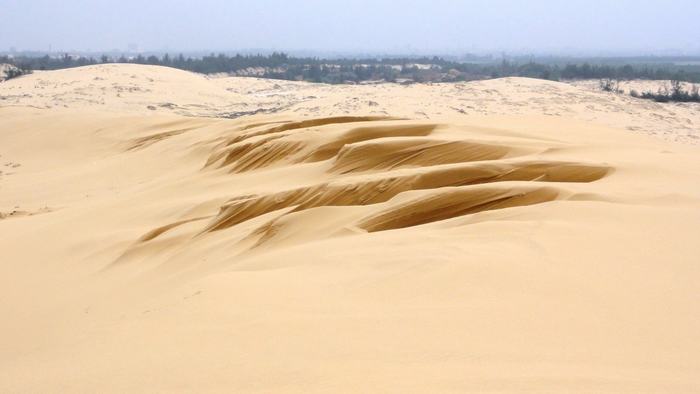 Sand dunes in Dong Hoi
Explore the ancient Dong Hoi citadel relics
Dong Hoi citadel was built in 1812 by King Gia Long and was rebuilt by a French officer in 1824 under the reign of King Minh Mang. Dong Hoi citadel is a harmonious combination between the architecture of the typical European military citadel and traditional cultural architecture, creating a monumental and unique structure which is an important military base in the feudal period and the years of the resistance war against the French. Over more than 200 years with many historical events, Dong Hoi citadel still exists and retains its ancient beauty despite not being as its original appearance.
Buy seafood in Dong Hoi market
During a trip to Dong Hoi, tourists will be surprised by the diversity of food and seafood here so don't forget to visit the open space of Dong Hoi market. At the largest fish market in Quang Binh, travelers can choose the delicious and fresh seafood at a cheap price. The fish in Dong Hoi market are just caught offshore and brought back to the mainland. Therefore, the variety, as well as the diversity of these species, are always guaranteed. Fresh seafood is also carefully packaged and wrapped for buyers.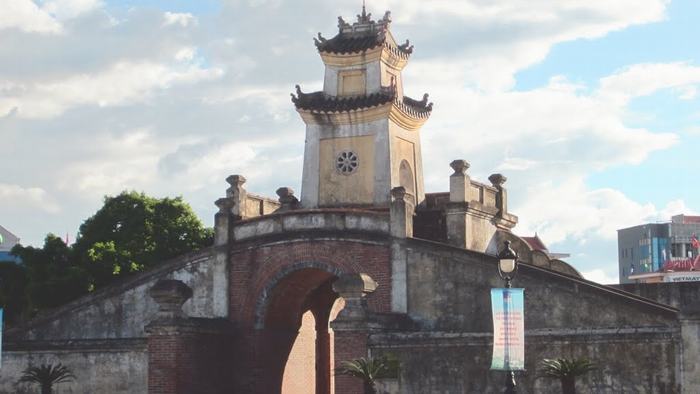 Dong Hoi Citadel
Delicious specialties
Rice dumpling cake
Rice dumpling cake is a dish tourists should not miss when coming to Dong Hoi city. The price is very cheap too which costs only VND 2,000/unit.
Popular address: Cu be Cu te, Me Xuan, and Huong Hoai in Le Thanh Dong street, and Tu Quy in Co Tam street.
Cake soup
Cake soup with soft wheat or rice cake cooked with snakehead fish, shrimp, crabs, and sweet processed water, added a little bit of chopped cabbage. This is a very popular dish to tourists in Quang Binh. Quang Binh people usually eat with ram (fried rice sheet) while people in other places eat with Vietnamese pork ham or fermented pork roll. Let's try Quang Binh cake soup in many restaurants such as Son Thu (Phan Boi Chau street), Suong Hong (Nguyen Huu Canh street). Price ranges from VND 15,000-20,000/dish.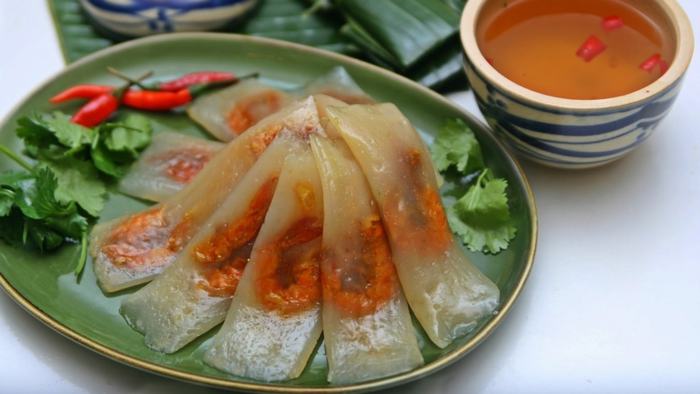 Rice dumpling cake
Shrimp pancake
Quang Binh pancakes are made of red rice, eaten with snakehead fish, salad, raw vegetables, rice cake, and sauce. The most delicious cake is the one that is just cooked. Picking a cake on hand, we can feel the heat of the fragrant red rice. This dish is served at the School market (Quang Hoa commune, Quang Trach district), Ba Don market, and Nam Ly market that local people commonly called Station market because it is near Dong Hoi railway station.
Seafood
Traveling to Quang Binh, also do not ignore the seafood which is very rich at reasonable prices. There are several dishes with separate processing such as Bombay duck hot pot, grouper salad, steamed crab, etc.
Along with the entertaining and exploring activities, Dong Hoi city will surely bring you a special and memorable experience and the new, exciting, and wonderful things to enjoy. If you like this place, don't hesitate to share this with your friends. Thank you.