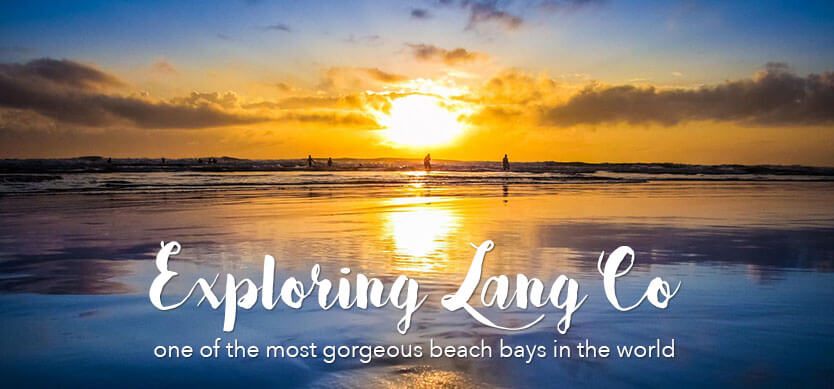 Lang Co Bay in Hue city is one of the famous destinations of Vietnam tourism with the stretching white sand, clear blue water, is really ideal for relaxation. This is the reason why Lang Co bay is an attraction for tourists in tours of Vietnam, Cambodia, and Thailand as well as Asia package tours. Here is the most detailed experience of Lang Co bay travel that we offer to have a wonderful moment here.
Best time to visit
To facilitate the travel of Hue - Lang Co bay tourism, the most favorable period is from April to July because the weather is extremely beautiful. If visiting at other times, the sea water is often turbid by rain, making your trip less interesting.
How to visit
Traveling by train from Hanoi to Hue, it takes tourists about 12 hours. Visitors can buy tickets directly from Hanoi railway station. After arriving in Hue, they can move to Lang Co bay by car or other means.
For the airplane, visitors fly directly from Noi Bai airport to Phu Bai airport, Hue and then continue to go by car about 75 kilometers. Otherwise, travelers can fly to Da Nang airport, Da Nang city and go by car through Hai Van pass. To get to Lang Co bay, they can choose to go to the tunnel or go on the pass, which takes about 15 kilometers.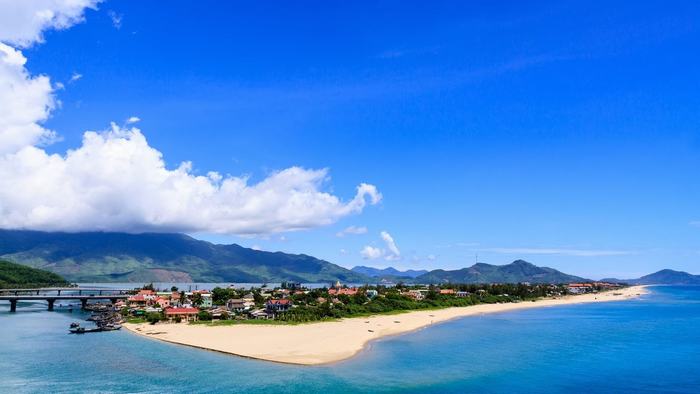 The pristine beauty of Lang Co Bay
Top attractions in Lang Co Bay
Lap An lagoon
For the most convenient transportation to Lap An lagoon, tourists can rent a motorbike in the hotel where they stay. It is very pleasant and interesting to walk along the lagoon with one side is the mountains, the other side is the lagoon, and you can enjoy sightseeing and photographing in this natural space. Water in Lap An lagoon is very clear, so it is easy to see the shells of the mussels and sea snails. Besides, the area is very shallow, so visitors can easily wade in the lagoon.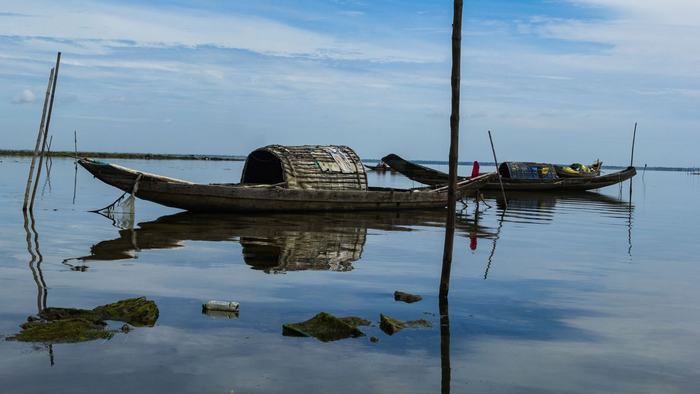 Lap An Lagoon
Chan May Beach
With a long arch, the white sand beach is only 3 kilometers away from National Highway 1A. From the entrance of Lap An lagoon, visitors go along Chan May road for more than 20 kilometers, then turn to Bu Lu river, Canh Duong village where the local fishermen anchor their fishing boats, tourists will see Chan May beach, also known as Canh Duong beach.
From the mouth of Bu Lu river, the blue water flows into the vast ocean of beautiful jade color. From this beach, travelers can see Laguna Lang Co resort on the mountain towards the sea. However, tourists should notice that Chan May beach does not have any dangerous warning system and sea rescue so that they should be careful and it is not allowed to swim far away.
Hai Van Pass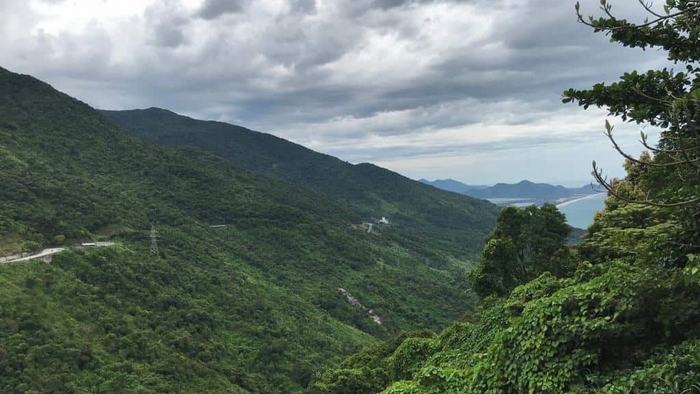 Hai Van Pass
Hai Van pass is a place where everyone wants to reach because it is divided between Hue and Da Nang, floating on the clear blue waters of the East Sea. The high pass lies along the sea, is the climate wall, separating the two different climates of the south and the north: dry and rainy seasons. Since the north is in sub-temperate latitude, so when going on Highway 1, travelers can feel the cool and fresh atmosphere. Going to the end of the pass to Lang Co, tourists will see the beautiful spraying water.
Bach Ma National Park
Bach Ma is also a destination that everyone traveling to Lang Co should not miss. About 30 kilometers west of Lang Co Bay, Bach Ma National Park has a cool temperate climate, fresh air, and especially famous attractions such as Five Lakes waterfall, Do Quyen waterfall, Bach Ma peak, Hai Dai post, Cho Den forest, and Truc Lam monastery, etc.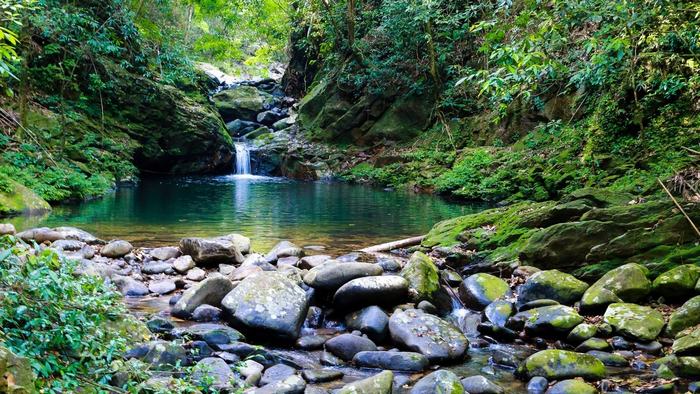 Bach Ma National Park
Seafood
Food at Lang Co is very rich, delicious, and quite cheap with famous dishes such as crab "banh canh" (a kind of noodle soup in the south), crab noodle, Lang Co clam sauce, and seafood such as shrimp, oysters, clams, etc.
In Lang Co, Be Den restaurant located in the slope of Hai Van pass is the most delicious and famous restaurant, of which fried rice costs VND 29,000/dish and seafood costs VND 60,000/dish. Especially, the restaurant serves grilled lobster, egged squid, and crab with tamarind sauce, etc, that guests definitely should not miss.
Traveling to Lang Co bay in Hue tours, travelers can not only enjoy one of the most beautiful bays in the world but also experience the best moments of relaxation for an exciting summer full of energy. If you need more information, don't hesitate to contact us. Thank you.