Mount Fansipan lies at an altitude of 3143 meters above the sea level, this is the highest peak of Vietnam as well as Indochina peninsula and called with another name as "the rooftop of Indochina". So, this place is one of the best places in Vietnam that attracts a lot of tourists who come to challenge their strength and conquer this dangerous peak. Here are the tips for hikers to have a successful journey to conquer this peak.
The best time to visit Fansipan
The most suitable time to conquer Fansipan is from September to April, however, you can also consider starting your trekking at the end of February since it is when the flowers along the mountain are in full bloom. Remember that the weather here is unpredictable! It might be hot at the foot of the mountain but you can feel foggy and cold when you climb higher. You can take a night train from Hanoi to Sapa, and then start your journey to conquer Fansipan from this beautiful town.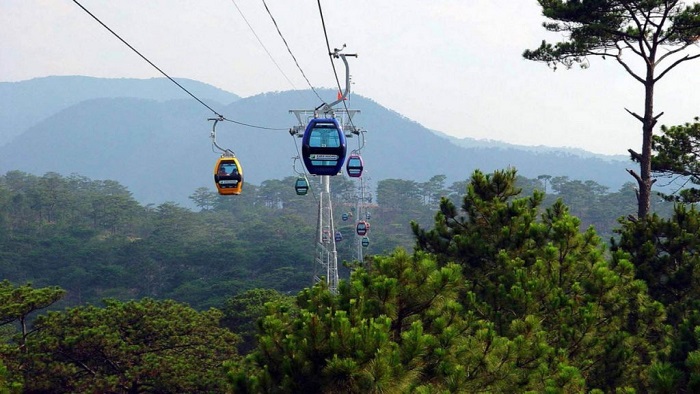 How Many Items Are Enough For A Trip To Conquer Fansipan
Route options to conquer Fansipan
Easy route
It is like its name, you may start your journey to conquer Fansipan from Tram Ton. It takes about 10 hours to reach the top through a trail with a long distance of 1900 meters. Luckily, this hike can be done in just one day!
Medium route
Your trekking journey will start from San Sa to Ban Sin Chai with a distance of 1260 meters. It takes about 12 hours to get to the final destination. The journey is very challenging and difficult where you must struggle with the weakness and tiredness of yourself to get to the target.
Difficult route
No pain, no gain! you will start your trekking journey at Cat Cat village. It can take about 18 hours with the long distance of 1245 meters to reach the highest peak. Although the route is really challenging and daunting, it rewards you with imposing views and unforgettable experiences.
What to prepare and carry
Food and Drink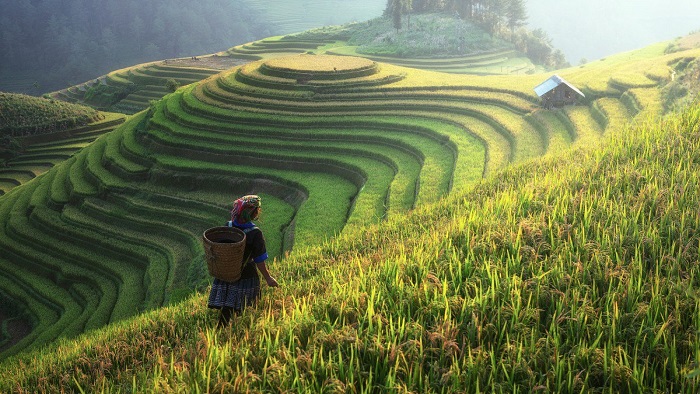 How Many Items Are Enough For A Trip To Conquer Fansipan
It is one of the most important parts that contribute to making a successful journey to conquer Fansipan, so you should choose the types of easy-to-bring food and rich energy, like cheese, bread, chocolate, boiled eggs, etc. Apart from that, preparing a pack of fruits is also a good idea. The type of fruits you should carry including orange, mango, etc, which can give you the necessary vitamin.
You should bring from 3 to 4 bottles of water. The best way to keep your energy is to drink a little many times. If you feel tired, it is best to breathe in by nose and breathe out by mouth.
Sleeping bags and tents
You can have one or two nights staying in the forest before reaching the top of Mt. Fansipan. So, you have to make sure to bring sleeping bags and tents with you to have a deep sleep and regain energy after a long day of hiking.
Backpacks
The backpack is an indispensable item during your hard journey. You shouldn't carry a backpack that is too heavy, the ideal weight of the backpack is from 3 to 5 kg. This helps you move easily and conveniently. Furthermore, the backpack should also have strong straps that tightly tie with the chest and belly.
Clothes
The clothes are the must-bring items but there is nothing wiser than bringing soft and light clothes that make you comfortable during the trip. Don't forget to prepare some sweaters and thick jacket because the weather can become cold in the evening.
Shoes
You have to select the shoes that are particularly designed for trekking. It is good to wear the shoes with the good friction and waterproof because it can help you avoid falling off during the hike as well as avoid the rain or streams on the road.
Other belongings
Flashlight, phone, camera, raincoat, rope, medicine, notebook, binoculars, snacks, backup charger, multifunction knife, ribbon, etc.
Notes for hikers
How Many Items Are Enough For A Trip To Conquer Fansipan
There are some accidents happening before so remember that never leave away from your team. Instead, you always try to follow your team to avoid getting lost suddenly. If more careful, you can take notice of some realizable signs on the path. If feeling tired, you should ask other fellows to wait for you within a few minutes. In general, a team of 10 to 15 people is fine. Don't go trekking in a big group since it takes much time to prepare and organize.

Because this is the national park, you have to be aware of protecting the forest and the environment. Never throw off litter on the road. Follow the guidance of Hoang Lien national park.

This journey is not for those who have heart disease and high blood pressure. Make sure you have a strong spirit and willpower that make you have more chance of success.

Avoid standing under rocks or stepping on grassy areas because these places are home to snakes and scorpions. Be careful!
Booking a tour of conquering Fansipan via Vietnam tour, you will really be peace in mind for its services. If you need more details about things to bring during the Fansipan journey, let's come with us. Have a nice trip!