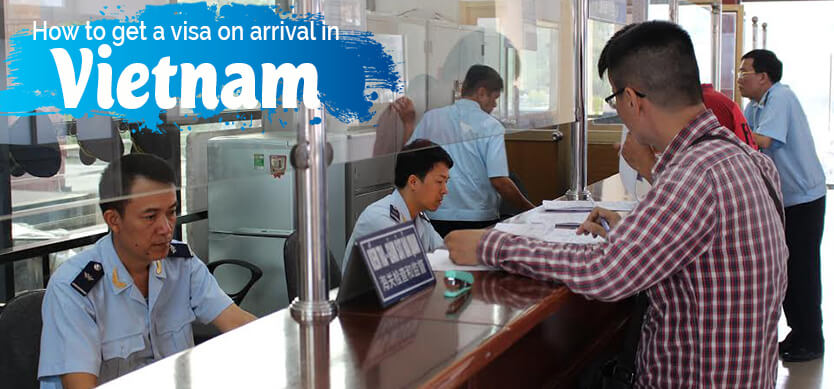 You want to travel to Vietnam? You are wondering how to ask for a Vietnam visa on arrival? You are afraid to have trouble getting the visa procedures? Don't worry about it, we will recommend to you how to easily get a visa on arrival in Vietnam, it will help you a lot when traveling to Vietnam.

Why should get a Vietnam visa online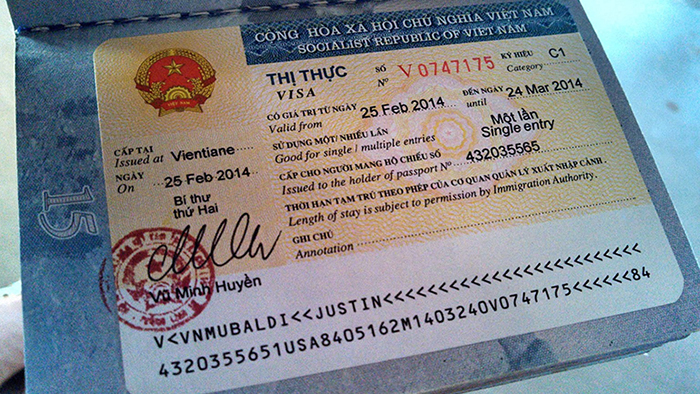 Vietnam visa on arrival
If you had been to Vietnam previously and you definitely still remember Vietnam government's strictness about obtaining a visa. And now when the visa policy of Vietnam has many changes, you are still skeptical of Internet advertisements for a "visa on arrival" approval letter. There is an alternative solution that you wouldn't bury your feet in the embassy long to get a traditional visa in person. Vietnam government allows publishing Vietnam visa on arrival online for tourists that is quicker, cheaper, and easier and especially easy for someone traveling and not being in a steady location.
Visa on arrival
For all of the travelers from these countries below considering that between 1 July 2017 and 30 June 2018, the citizens of British, German, French, Spanish, Belarus, and Italian will not require a visa for stays of up to 15 days. It is a new policy of Vietnam government to enhance the number of tourists coming to Vietnam tours but no one is sure that how long this exemption will extend beyond June 2018.
If you want to take off an international flight to Vietnam, it is better to land on the airports of Ho Chi Minh city, Hanoi, Danang, or Nha Trang. It is a legitimate choice to obtain a full visa stamp from the Vietnamese Embassy, in your own country or even in that country you are in, this new policy is to help to shorten the visa procedure that considered as the length and complex. When you get a visa from this new policy, this visa is exactly the same as a visa issued by the Vietnamese embassy or Vietnamese consulate.
The "visa on arrival" paperwork is not a full visa, so before you go to Vietnam, you have to contact an agent in Vietnam to obtain an official letter of approval. However, you have to present at the VOA counter when you land on Vietnam.
After you pay for a visa processing fee at the airport with the cost of $25 for one-month and three-month single entry visas, or $50 for one-month and three-month multiple entry visas, you will receive your passport and an official visa. You should know that three-month multiple entry visas are sometimes subject to restrictions, so if you want to linger in Vietnam longer, it would be prudent to check whether you can obtain a visa extension for the required dates or not.
How to obtain your letter of approval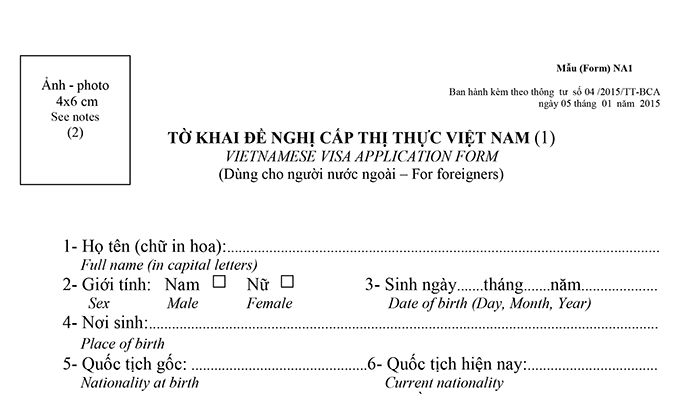 Visa application form
Applying for a "visa on arrival" letter of approval online is very easy, and there are many reputable agents that you can find out in Google, Yahoo, etc, to search for the keyword "visa on arrival Vietnam". You should be safe in your mind that it is available for all major credit cards and of course you can pay through PayPal or Onepay.
You will be asked for the following information when coming to the agents for a VOA letter of approval:
1. Your full name (it is required to be the same as shown on your passport)
2. Gender
3. Present nationality
4. Date of birth
5. Passport number
7. Passport expiry date
8. Proposed date of arrival (The start date of the visa will be the day you arrive - you may land on Vietnam a day after the start date, so you have to be sure to take time zone differences into account)
9. Airport of arrival
10. Purpose of visit
11. Type of Vietnam visa: 1 or 3-month single/multiple entry visa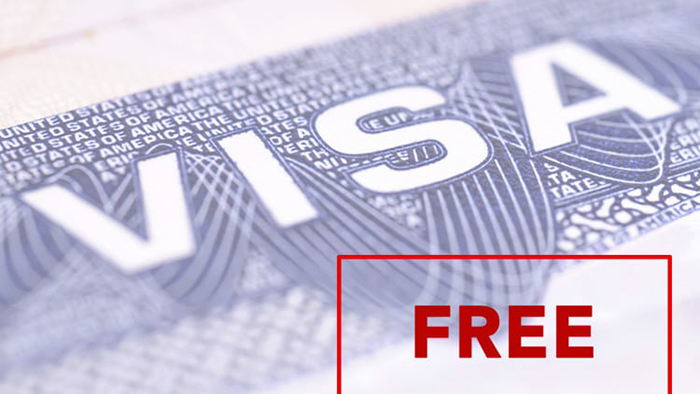 Nationals of certain countries may visit Vietnam without a visa for a period of time
You have to make sure that you filled correctly your surname, given names and entry/exit dates in the blank. If you have asked for a multiple entry visa, you would see in the approval letter stating that "Is permitted to enter and exit Vietnam multiple times". You will not be allowed to enter Vietnam before the entry date shown. The approval letter is effective at the airports but ineffective at any land border crossing.
If you want to go to Vietnam via the border gate, you have possessed a valid visa. However, you should remember that if you obtained your visa with a multiple-entry approval letter, you only need to enter via an airport for the first entry, which is where you got your visa stamped. You can re-enter any way you like for subsequent visits.
Finally, you also make sense of how to travel in Vietnam, obtaining a visa on arrival is the very first step you have to do before taking your backpack to visit this beloved country-Vietnam. If you are getting trouble in the process of getting visa procedures or need further information from us, let's feel free to contact us. Have a nice trip!