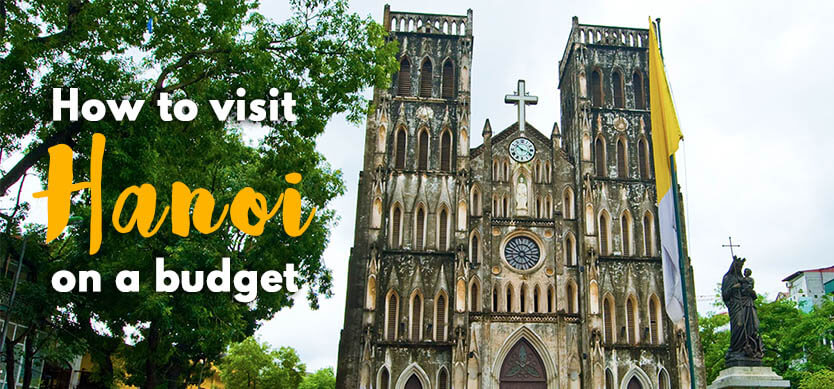 Hanoi is not only the political center but also the center of economy and culture of Vietnam. This city is holding numerous beautiful historical and cultural sites that attract a lot of tourists each year. Although it is defined as one of the most expensive cities in Vietnam, yet, if you are the wise, traveling to Hanoi is also very cheap and funny. Here are some tips we recommend to you how to visit Hanoi on a budget.
What to do
The Old Quarter of Hanoi is a large area in the central district of Hanoi. There are the narrow and winding streets, small houses and green tree lines where you can spend days observing the fine French-colonial architecture, and taking pictures of the chaotic streets as well as marveling at the sea of motorbikes.
Head to the Hoan Kiem Lake, which is a peaceful lake located by the Old French Quarter. Standing on the red bridge in front of the gate of Ngoc Son temple to enjoy the cool breeze and witness the romantic beauty of the lake, if you want to visit Ngoc Son temple, entry is under $1.
Especially on weekends, the walking street around Hoan Kiem lake opens to welcome tourists and local people and it becomes the markable cultural site as well as the playground of the young. It is a good chance for you to immerse yourself in the cultural and modern activities in this beloved city.
Besides Hoan Kiem lake walking street, there are plenty of things to do in Hanoi.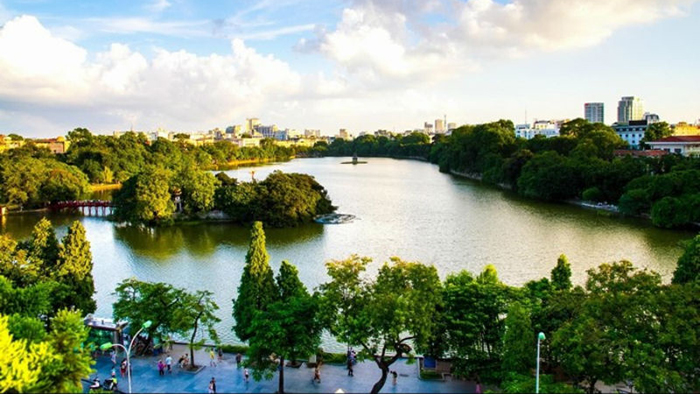 Hoan Kiem Lake
There are many interesting places on the budget you can visit in Hanoi and one of that is paying a visit to the Ho Chi Minh Mausoleum, where you can see the embalmed body of President Ho Chi Minh and the rustic lifestyle of Uncle Ho when visiting his house. Entry is under $1.
Next to the mausoleum is the Ho Chi Minh Museum, where you can find out more about the history of Vietnam, the war with America and the role of Ho Chi Minh in developing the country. Entry is also under $1.
Where to eat
Eating on a budget in Hanoi is very easy because there is a maze of restaurants and street food stalls which sell the variety of Vietnamese food at cheap prices.
Order a bowl of Pho to enjoy the truly Vietnamese Pho, which is Hanoi's signature dish of noodles, beef, and other ingredients. You can grab this dish for under $1.Besides that, there are many unique dishes you should try in this city.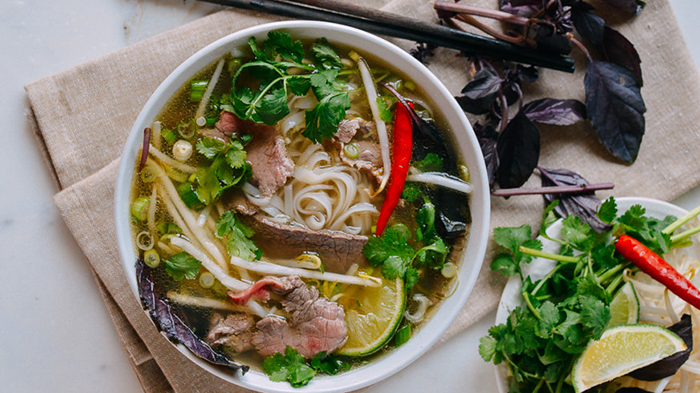 A bowl of Pho Hanoi
If you've got a sweet tooth, you definitely must try egg coffee, because it is a famous traditional Vietnamese drink made with egg yolk, sugar, condensed milk, and coffee.
Where to stay
Hostels
The Hanoi Old Quarter is the best place to stay for tourists where you can find tons of backpacker hostels, bars, restaurants, tour operators and cafes with decent wifi. The area is very travel-friendly and you'll find that plenty of locals in the surrounding restaurants and shops can speak a bit of English.
Here are some typical hostels. See You at Lily's is a budget hostel in the center of the Hanoi Old Quarter. In general, the rooms are clean and neat, and there are two choices for you to stay in a dorm room or a private room. The staff here is very friendly and ready to help you with arranging transportation or book a trip to the top nearby sites.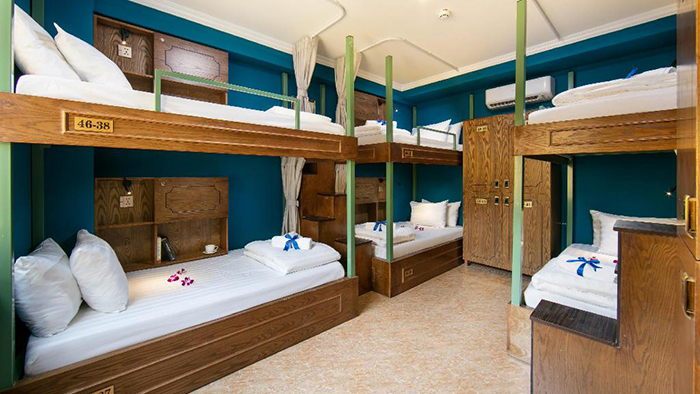 Staying in a hostel
Republik Backpacker's Hostel is the next place for you to stay if you want to stay in a place with family accommodation.
Hanoi Backpacker Hostel and Hanoi Backpacker Hostel Downtown are the sibling hostels but Hanoi Backpacker Hostel is a small silent version compared to its brother, which is known for its loud parties. The dorm rooms are tidy and it's easy to sign up for group tours through the reception.
Budget hotels
If you're looking for a more private space, it is better to stay in a hotel. Here are the top budget hotels in Hanoi.
Midori Boutique Hotel is a three-star hotel at budget price. The rooms in this hotel are quite spacious and neat with the adequate facilities.
Hanoi Golden Holiday Hotel is also very nice with the pretty big rooms and the high quality of beds makes its fame. Besides that, its great location in the Old Quarter is near to all the top sights. Serve free breakfast.
Hanoi is always the first and last place in Vietnam tours that marks the so Vietnamese things in tourist's heart. This beloved city is welcoming all of you to come and explore the blades of people and things in it. If you have any questions, let's contact us to get more information about Hanoi. Thank you and see you in Hanoi soon!