Dubbed as the blue jade of Da Nang Vietnam, Son Tra Peninsula attracts numerous tourists thanks to its stunning beaches and the biodiversity. If you get the opportunity to take tours package to Vietnam, don't miss this beautiful island in order to have a memorable holiday in Vietnam.
Overview
Located about 8 kilometers from Da Nang City Centre, Son Tra Peninsula is a primary forest which has the cool climate all year round and spectacular scenery. It is an ideal destination to relax, play outdoor activities and go camping.
The best time to visit Son Tra is in summer, from March to August. The most suitable transport to explore this place is by motorbike. You can also explore by bicycle but this road is quite steep.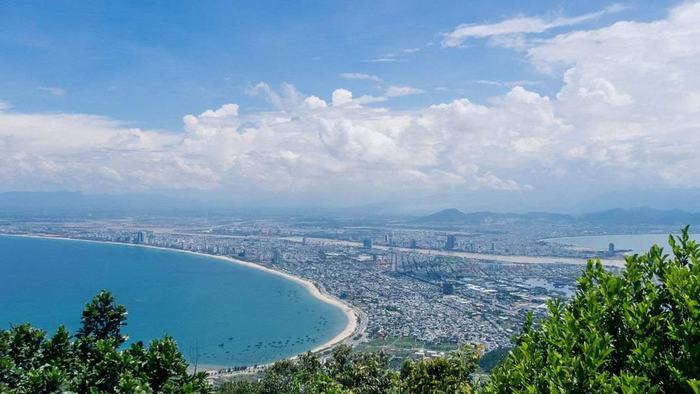 Son Tra Overview
The biodiversity of Son Tra Peninsula
Son Tra is home to 985 species of plants and 287 species of terrestrial vertebrates including 36 species of mammals, 106 species of birds, 23 species of reptiles, and 113 species of invertebrates.
Son Tra peninsula has about 20 herds with about 300 to 350 individuals of red-shanked douc langur. Featuring 5 colors, Red-shanked Douc langur (Red-shanked Douc langur) is protected by the International Wildlife Service as the "queen" of the primates. These species are listed as endangered species in the Red Book of Vietnam. The World Wildlife Conservation Organization also lays the brown-shanked douc langur on the list of animals that need unconditional protection.
There are also other endangered species in the Vietnam Red Book discovered in Son Tra such as the forest cat, Melogale, and Uvaria Vietnamesis flower.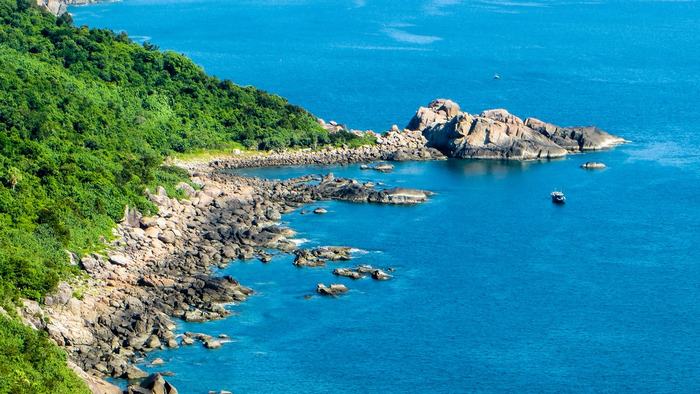 Beautiful beaches in Son Tra
Where to visit when traveling to Son Tra
Linh Ung Pagoda
Linh Ung Pagoda is the newest, biggest and most beautiful one among three pagodas in Da Nang. Situated about 10 kilometers to the Northwest from Da Nang center at the altitude 693 meters above the sea level, the pagoda is a special favor that nature gave Da Nang City. The highlight of the pagoda is the Quan Yin Statue considered the highest one in Vietnam with a height of 67 meters. The statue is wished to bring peace for fishermen.
Chessboard Peak
The winding path to the peak is a journey where you can see the stunning and spectacular scenery of Son Tra Peninsula. From the peak, you can see the panoramic view of Da Nang - the bustling city with high buildings and nine famous bridges crossing the Han River. The best time to climb here is early in the morning when the city is sleeping and the sun shines on the other side of the mountain.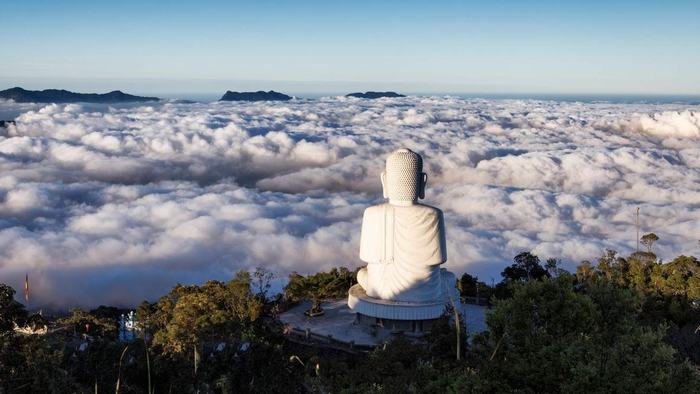 Giant Buddhist Statue in Linh Ung Pagoda
The thousand-year banyan tree
In sub-zone 63 of Son Tra Nature Reserve, there are many banyan trees forming multi-population of which there is a very beautiful one with a lot of roots pouring down deep into the ground. The circuit of the tree is 10 meters with 26 secondary roots of which each root is about 25 meters high. The banyan tree is considered as a heritage of the city.
Tien Sa Port
Along with Han River Port, Tien Sa port has a key position in the Da Nang Port system contributing an important part in the tourism economy development of the city and the Central region. Tien Sa Port is a natural deep-water port with a long berth which can accommodate big ships and has great potential for development. Thanks to its favorable geographical position, Tien Sa also contributes to tourism. It is a great place to see when traveling to Son Tra.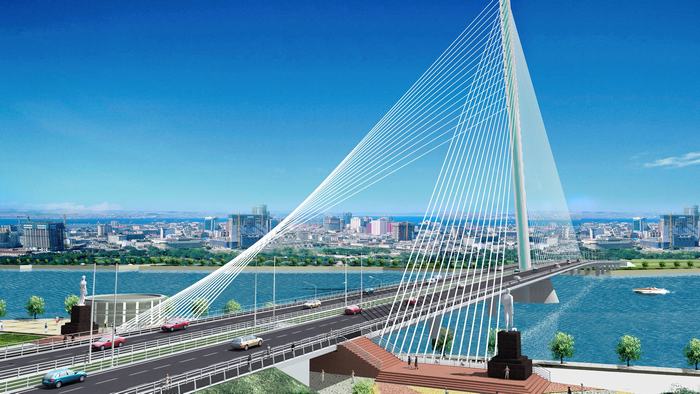 Tien Sa Port
Tien Sa beach
The Tien Sa ecotourism region is located at the end of Yet Kieu Road, next to Tien Sa Port and an emerging destination for tourists. Tien Sa beach is situated separately in the north of Son Tra with the wild and pristine scenery. Coming here, you can immerse in nature with blue sea and white sand. Tien Sa Beach is an ideal destination for rest and picnic.
Black Stone beach
Nestled in the north of Son Tra Peninsula, the Black Stone beach is very wild despite being about 1 hour traveling by boat from Da Nang center. The only way to get there is to take a boat from the Han River. There are many overlapping big black rocks which makes very stunning angles. In particular, in the rock areas, there are beautiful spaces like artificial lakes.
Covered by large rocks, the water here is blue all year round with calm waves which are suitable for swimming. At some certain locations, group tours will be guided to go fishing or dive to see the corals.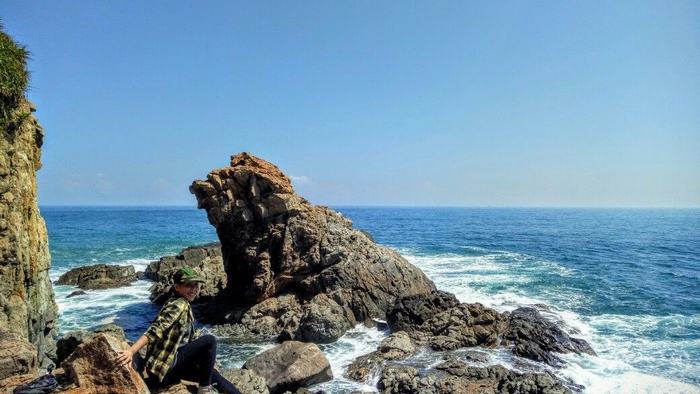 Da Den beach
Nghe Cape
Nghe Cape located in the Southeast of Son Tra Peninsula is the place to see the first dawn of Da Nang. Thanks to its wild and mysterious beauty, Nghe Cape is selected to develop snorkeling services with more than 42 rare species of coral.
With the unique features, Son Tra Peninsula ensures to bring you a memorable trip when taking best Vietnam tours. There are also many things in beautiful Vietnam awaiting for you. Share and like this article if you find it useful. Have a nice trip!