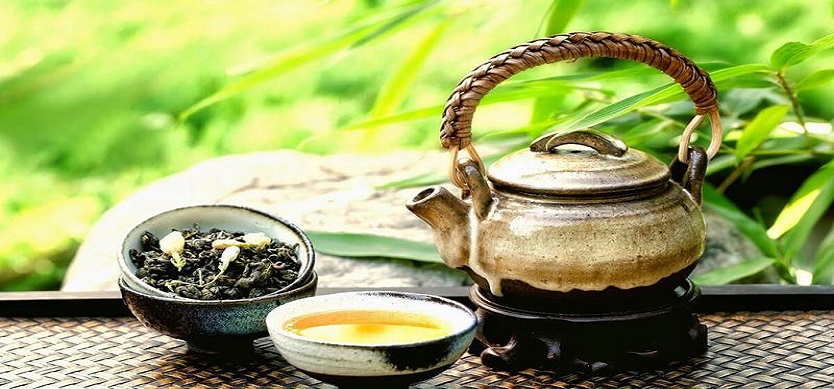 Not only is renowned for the breathtaking landscapes and distinctive culture, Vietnam is also famous for amazing culinary art that is loved by almost foreign tourists who have tried once. In this article, let's discover top 10 must-try drinks that you should not miss when taking Vietnam travel tours.
Coconut juice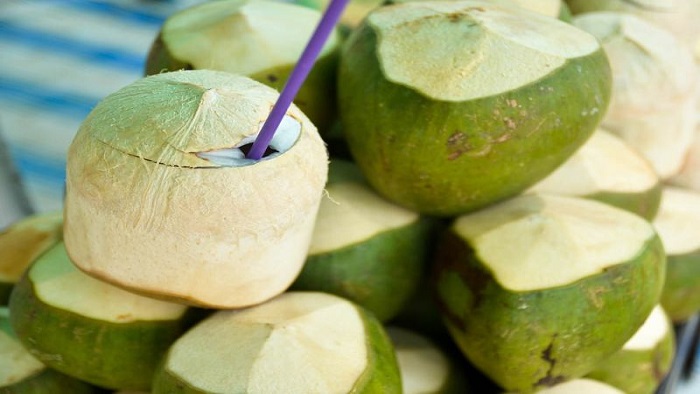 Coconut juice (via hasucofood)
Coconut juice has become a popular drink in Vietnam for centuries. In Vietnam, you do not have to drink coconut juice packed in sealed cans but to drink directly from the fresh coconut fruit to enjoy the sweet taste of the pure coconut. Normally, the small coconut is sweeter than the bigger ones. The best coconut is the one that harvested at the 7 weeks of age.
The vendors will cut off the outer green husk and keep the white inner shell on ice until the customer orders one. You should not drink coconut juice after 5 pm in order to have a good sleep.
Smoothies
In addition to strawberry and banana smoothies, Vietnam has a variety of smoothies from many different flavors such as dragon fruit, custard, avocado or watermelon. Moreover, Vietnam also has drinks like mixed fruit with condensed milk or yogurt which bring a new flavor.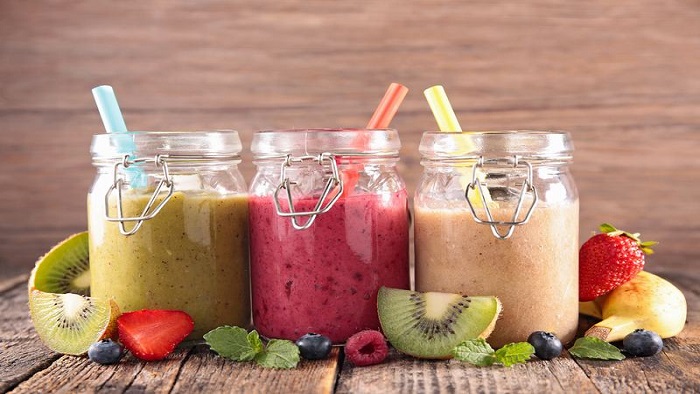 Delicious smoothies in Vietnam (via organicpowerfoods)
Herbal tea
This sweet tea is made from herbal and often drunk with ice and sipped in the noise of a Vietnamese market or at some corners of the street. This is a very popular beverage in the summer which can keep the body cool. The recipes to make this drink are abundant but the ingredients often include sugarcane and rhizomes.
Sugarcane juice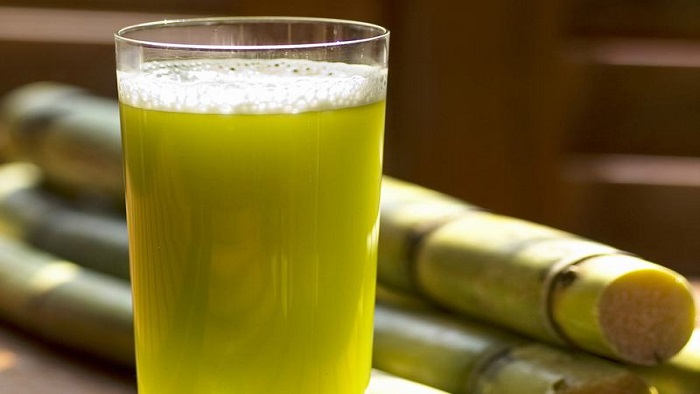 Sugarcane juice
Sugarcane juice is one of the best drinks in the summer for tourists coming to Vietnam. It is not hard to find a cane juice shop in any part of Vietnam. To make sugarcane juice, they just need an electric squashing machine to squeeze the juice from stalks of sugarcane. The sugarcane juice is much better than other drinks as it is added with fresh lime or lemon for a perfect taste. The sweet taste of sugarcane and sour taste of lime can satisfy all visitors. If you get the chance to travel to Vietnam, do not miss this stunning drink.
Artichoke Tea
Artichoke tea is considered the panacea for the liver when it helps to cleanse and detoxify the liver. There are two types of tea which are the yellow tea with the sweetness of the artichoke flowers and the dark black one with the bitter taste from artichoke tree. Artichoke tea is mass packaged in filter bags and is available in supermarkets and groceries. You should choose the yellow artichoke because it has a more attractive flavor.
Beer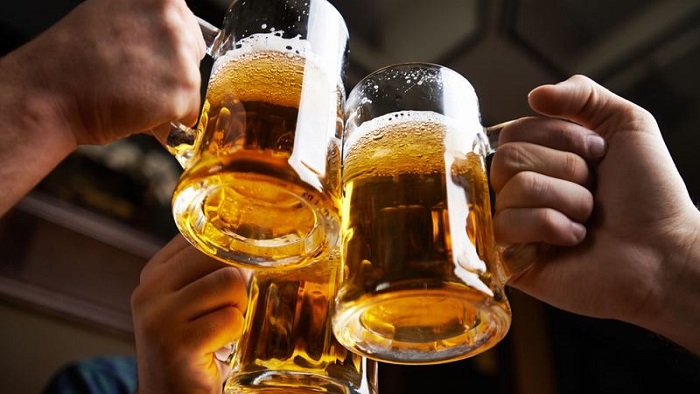 Drinking beer in Vietnam (via thedailymeal)
Beer is a world-wide popular drink and in Vietnam, along with imported beer, there is also Vietnamese beer with the featured flavor of each region. In Ho Chi Minh City, the local beers are 333, Saigon Special and Saigon Red. Huda beer and La Rue are the local beers in the central region which originated from French recipe. Your drinking experience would not be complete without coming to "Beer Street" at the junction of Luong Ngoc Quyen, Ta Hien and Dinh Liet in Hanoi.
Sticky Rice Wine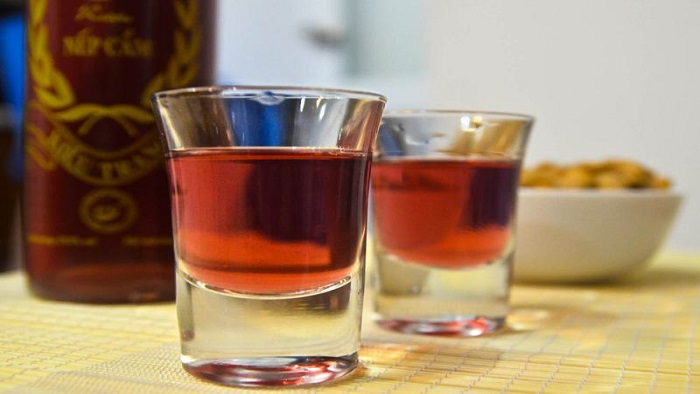 Sticky rice wine
Rice Wine is an indispensable drink of Vietnamese people, especially for men. Drinking is a very social activity when groups of friends gather together to drink out of a communal shot glass or two. The drinking session is often accompanied by a range of snacks such as spicy squid jerky, barbecued meat or seafood.
The sticky rice wine is one of the best rice wines in Vietnam made from the red sticky rice which is smoother and sweeter than the regular one.
Coffee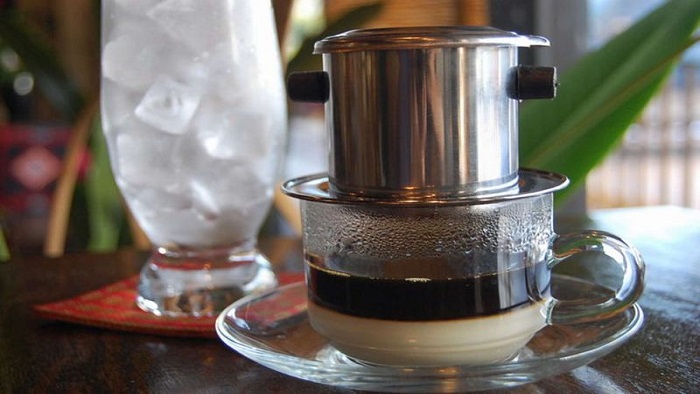 Vietnamese coffee
Wandering through the streets, it's easy to see the people with cups of coffee. Hanoi is very well-known for the egg coffee made from whipping egg yolks. Some famous cafes from the French period are Giang Café, Nhan café or Lam café. Enjoying coffee at any time of the day on the sidewalk or in a corner of a store has become a featured culture in Vietnam.
Vietnam is the world's second-biggest producer of coffee thanks to its bitter and acrid tendencies. The coffee in Vietnam is often prepared by using a small metal drip filter and served over ice. The local people drink coffee in two most popular ways: iced coffee with condensed milk and iced black coffee. You can also request the version of no sugar or a little sugar.
Tea
Tea is a traditional Vietnamese drink. In the past, the hot tea was often served after the meal. Today, there is also iced tea. This drink is served in restaurants, cafes and also a sidewalk tea shop. Vietnamese tea products vary with lotus tea, jasmine tea, and green. The tea can be drunk with ice cubes and lemon or sugar.
It can be said that you will never disappoint with the drinking experience when enjoying top drinks above. There are also interesting things waiting you in Asia package tours. Share this article if you find it useful. Thank you!