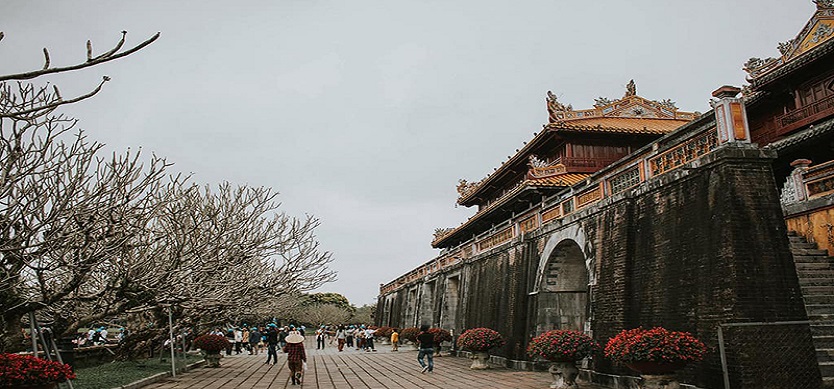 Recently, Hue is the site "covering" Instagram and Facebook of the young. If you want to have a brilliant and great experience in Vietnam, book tickets to Hue soon!
The tourism "combo" of Da Nang - Hoi An - Hue is always a favorite destination of many people in the summer or holidays. Nevertheless, Da Nang and Hoi An are always favored and explored more while Hue is just a "convenient" stop.
If you still think that Hue has nothing but the mausoleum, you're totally wrong! This year, even when the summer had not yet come, visitors checked in a lot of attractive destinations in the ancient capital. Not only is it be a city of several historical sites but Hue also has many wild natural spots for tourists to explore. If your traveling style is relaxing, there is no shortage of beautiful hotels and resorts to stay and experience. Hue is also a culinary paradise with delicious local food at a cheap price for travelers.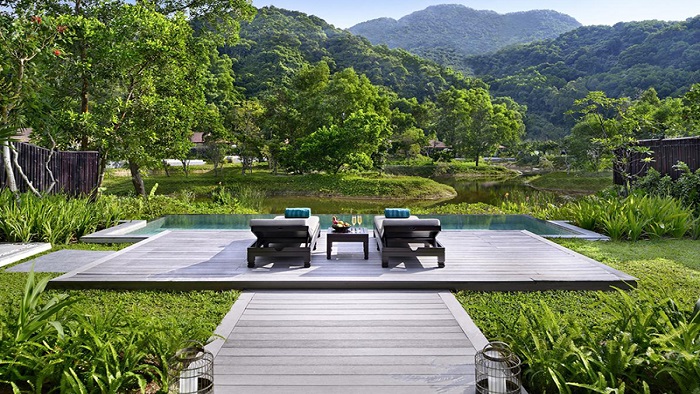 Tourists can enjoy the luxury at Banyan Tree Lang Co resort
Diverse in interesting destinations
If you like to go through the beautiful road with the majestic natural scenery, Hue is the perfect choice for you. The road from Da Nang to Hue with the best of the most beautiful scenery Hai Van pass will conquer anyone with the extremely majestic nature.
In contrast, if your style of travel is to understand the culture and history, you certainly cannot ignore the relics of the imperial city of Hue, the mausoleums, or temples such as Thien Mu Pagoda, Thanh Toan tile bridge, and Hon Chen Temple with the long history.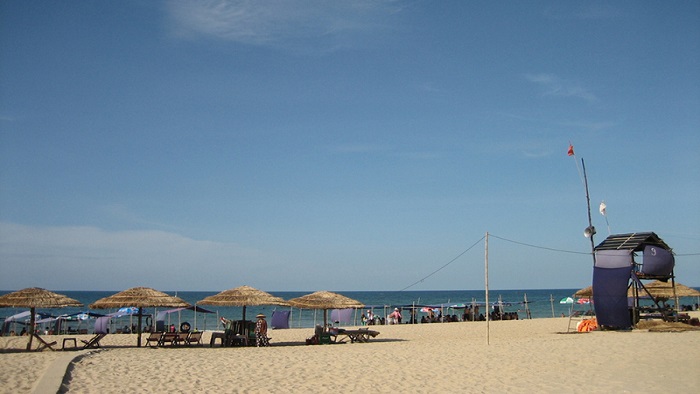 The attractive Thuan An sandy beach
Hue Citadel is a place that anyone traveling to this ancient city cannot ignore. Being the capital of the Nguyen Dynasty during 143 years, Hue Citadel was recognized by UNESCO as a World Cultural Heritage. Some important vestiges inside Hue Citadel like Ngo Mon Gate, Thai Hoa Palace, Hue Temple of Literature - Thua Thien Hue Historical Museum, etc. Besides Hue Citadel, the tombs of the Nguyen Dynasty kings are very impressive, of which each one has its own featured architecture yet expresses Oriental Feng Shui, and combines with the individual characteristics of each king, contributing to tell the story of the posterity.
In addition, Hue can meet the demand of those who are in love with the beach because going to Hue, tourists can immerse themselves in Thuan An beach or Lang Co beach. Considered one of the most beautiful bay in the world, Lang Co beach will make everyone enjoy a wonderful sunny summer. Discovering nature in Hue is also very interesting with a number of famous places such as Lap An lagoon, Vong Canh hill, Ngu Binh mountain, and Bach Ma National Park, etc.
Diverse in luxury resorts and coffee shops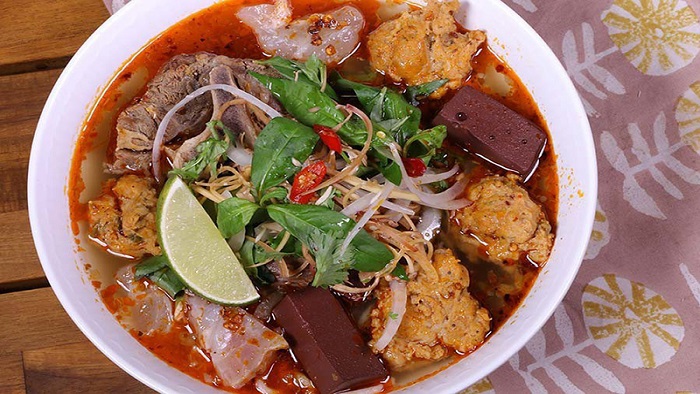 Hue-style beef vermicelli soup - a specialty everyone should try in Hue city (congthucmonngon.com)
Agree that the ancient city of Hue has a slow pace of life, which often makes people feel bored. However, in Hue, there are many beautiful, modern, and luxury resorts in Hue for relaxing such as Laguna Lang Co (including Angsana Lang Co, Banyan Tree Lang Co, and Laguna Park Homes Lang Co apartment), Hue Riverside Boutique Resort & Spa, Vedanā Lagoon Resort & Spa, Hue Ecolodge, Pilgrimage Village, and La Résidence - the former residence of the Governor of France.
In addition, if you are a fan of coffee, Hue offers you the coffee shops with a style from modern to vintage. Let's visit Luoi, Momo's cafe or 1976 cafe to enjoy your vacation in Hue.
Diverse in delicious and super-cheap cuisine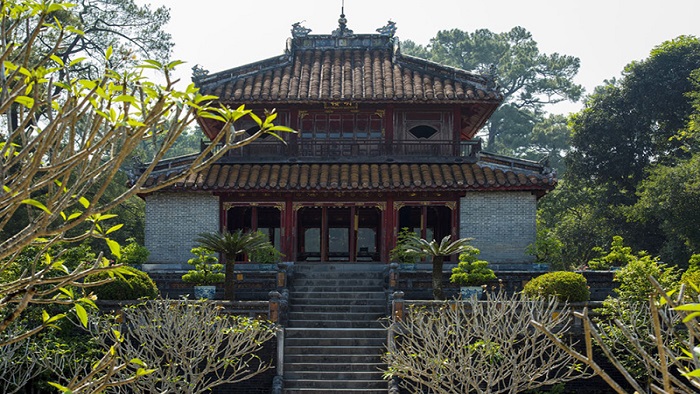 Minh Mang King tomb (huecity.net)
Hue is famous for its delicious ambrosia of royal Vietnamese cuisine, however, the food culture of the street vendors with several popular dishes are also very attractive such as Hue-style beef vermicelli soup, baby basket clams rice, "nam" cake (flat rice flour dumpling stuffed with minced pork and mushroom wrapped in a banana leaf), round-shaped steamed rice cake, sticky rice cake, grilled girdle-cake, and vegetarian rice, etc.
Hue is also considered as the heaven of many kinds of mouth-watering sweet soup such as soup made from corn and tapioca rice pudding, sweet lotus seed gruel, rice ball sweet soup, pomegranate seed soup (rice paste cut into pomegranate seed-shaped pieces), and soup made from small cassava and rice flour dumplings, etc. Especially, the tasty food here is surprisingly cheap.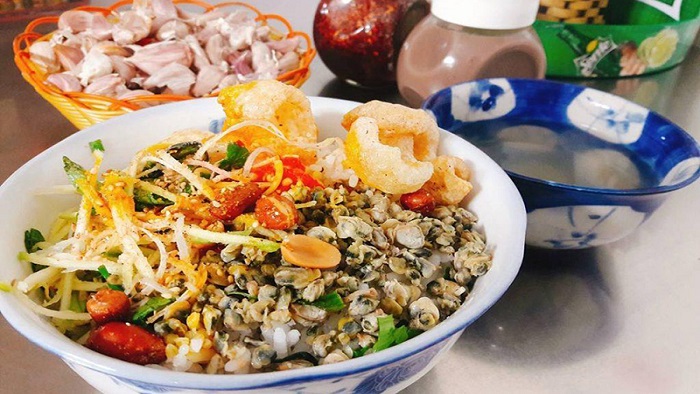 Baby basket clams rice in Hue
As a place of dreaming space with the slow pace of life, Hue ancient capital still brings in itself many interesting features from tourist attractions, luxury accommodations to tasty cuisine. If you like this place, don't hesitate to like and share with others. Hope you will have the best Vietnam tours in the city with your friends and family. Thank you.