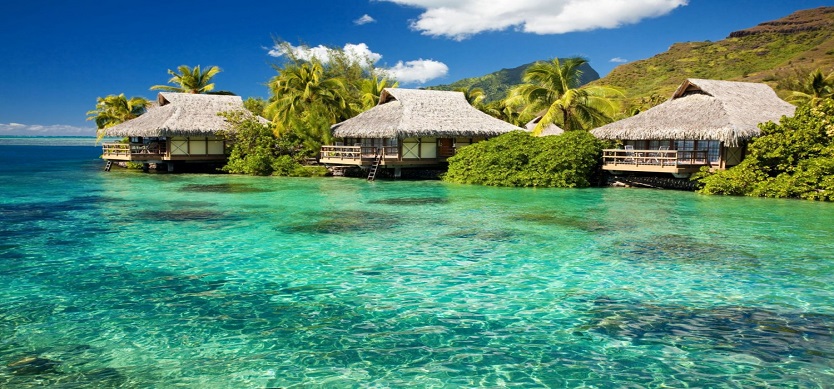 Phu Quoc Island is one of the most attractive destinations in the South Vietnam that you should visit once in your lifetime when taking Vietnam tour package. But why this island is so impressive? Top reasons below will help you answer this questions.
Ideal geographical location
Phu Quoc is centrally located in Southeast Asian and only takes 1-2 hours to fly to major tourist destinations of the region such as Singapore, Bangkok, Kuala Lumpur, Ho Chi Minh City or Hanoi. Phu Quoc opened a new international airport and received a lot of international airlines from China, Russia or Korea.
Gorgeous beaches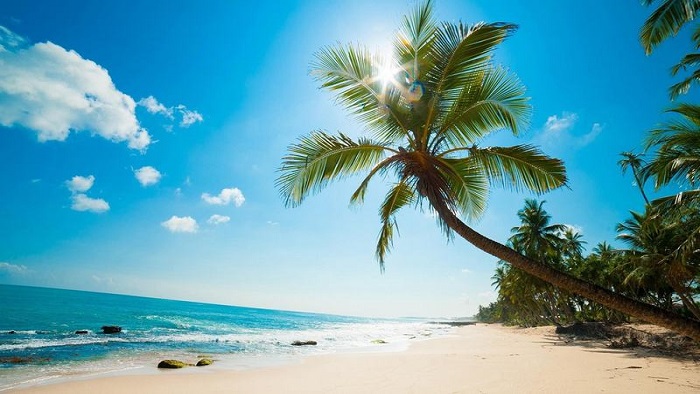 Beautiful beach in Phu Quoc
Phu Quoc is really the paradise of beaches with long-stretching white sand and clear blue jade water - one of the best reason to choose Phu Quoc. The light waves in Phu Quoc sea bring relaxing feeling. The most attractive beaches here are Long Beach, Sao Beach, Thom Beach, etc. The Long Beach stretches over 15 kilometers from Ganh Dau Cape to Cua Can, with smooth white sand, stunning scenery and amazing stones. It was voted one of the 13 world best beaches by Fobes Magazine. Sao Beach stretching 7 kilometers located about 25 kilometers from Dong Duong Town is one of the most peaceful and poetic beaches in Phu Quoc.
Magical underwater world
Coming to Phu Quoc, do not miss the opportunity to explore the mysterious underwater world. The Mother Nature gives Phu Quoc 480 hectares of coral with over 360 types of hard coral reefs and dozens of the soft ones as well as shelters for 152 species of fish, 98 species of algae and a variety of aquatic organisms. The colorful coral layers overlap each other with other creatures such as pearls, sea cucumber, and snails. All of them create the most diverse and richest marine ecosystem in the country.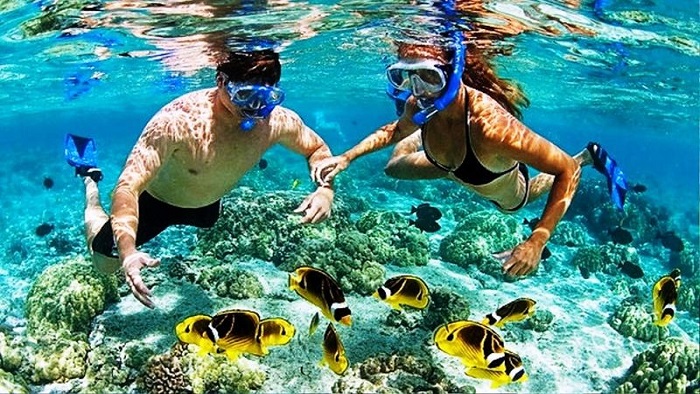 Colorful coral reefs (halfprice)
When it is sunny and the sea becomes clear, you even can see the coral reefs at the depth up to 8 -10 meters but to get the most exciting experience, you should take a diving tour in order to touch directly to the coral reefs and swim with colorful fish to know that how wonderful nature is. An Thoi archipelago is the most ideal place to see the coral in Phu Quoc because it accounts for 76% of the total coral area. This place consists of 18 small islands of which the most beautiful ones are Dau islet, Dua islet, Dam Trong islet and Gam Ghi islet.
Imposing forest
In addition to gorgeous beaches, Phu Quoc is also home to impressive primary forests in the north of the island. This ecological forest is considered the green lung of the Mekong River Delta which consists of all forest ecosystems: mangroves, cajuput forests, secondary forest and endangered species are being conserved. Under the green forest canopy, there are also beautiful streams and cascades of which Tranh Stream and Da Ban Stream are the most prominent ones.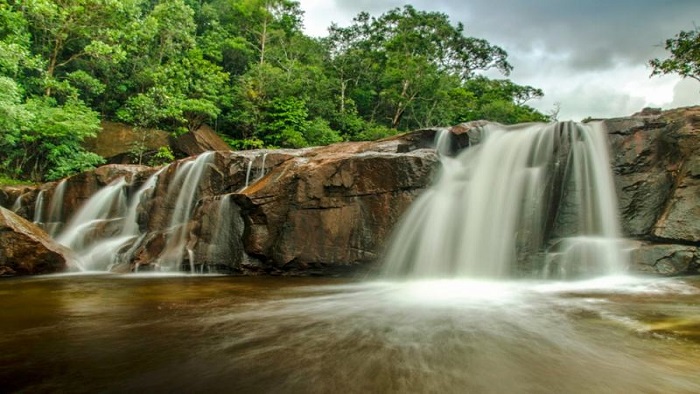 Tranh Stream (via phuquocgreenisland)
Delicious specialties
Traveling to Phu Quoc, you should not miss the chance to enjoy many kinds of seafood such as Ham Ninh crab, herring salad, and a variety of snails and fish. Dinh Cau night market is the place where you can these special dishes with affordable price. Besides fresh seafood, you can also enjoy other specialties such as Phu Quoc fish sauce, sim wine, and Phu Quoc pepper.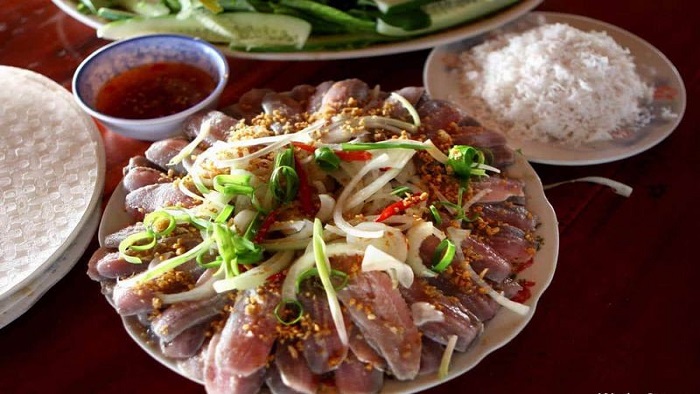 Phu Quoc herring salad
Pristine nature
All sea and forest in Phu Quoc still reserve the wild and pristine beauty. The atmosphere in Phu Quoc is very quiet and separated from the hustle of the city. Therefore, Phu Quoc is an ideal hideaway place and also the reason for the tourist to choose this destination.
In the rainy season, Phu Quoc still attracts tourists with appealing destinations such as Mong Tay islet, May Rut Trong Islet, May Rut Ngoai Islet, Gam Ghi islet, Dam Islet and Xuong islet.
Mong Tay islet and May Rut islet are considered the miniature Maldives with jade blue water while Gam Ghi It is dubbed as the Bali miniature with strange-shaped rocks and coral reefs – the paradise for diving lovers.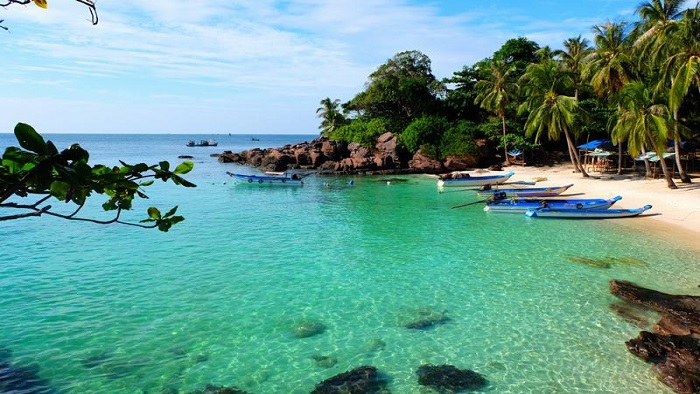 Mong Tay islet (via mrpear)
Friendly people
The hospitality and friendliness of Phu Quoc people are always highly appreciated. They are ready to guide enthusiastically.
Low traveling cost
Many people worry about the traveling cost when coming to Phu Quoc because it is a very hot tourist destination. However, the price here is very affordable, from the utensil, food, and drinks to the accommodation rate. In Dinh Cau night market, you only have to pay about 30,000 VND for a delicious seafood dish.
Numerous interesting activities
Another reason to visit Phu Quoc is that it offers a lot of exciting entertaining activities. For the forest, you can take part in exploring primary forest tours, visiting streams or camping. When it comes to the beach, you can go swimming, do kayaking and surfing, see the coral or go fishing with fishermen. All these activities can bring you an unforgettable experience.
Luxurious resorts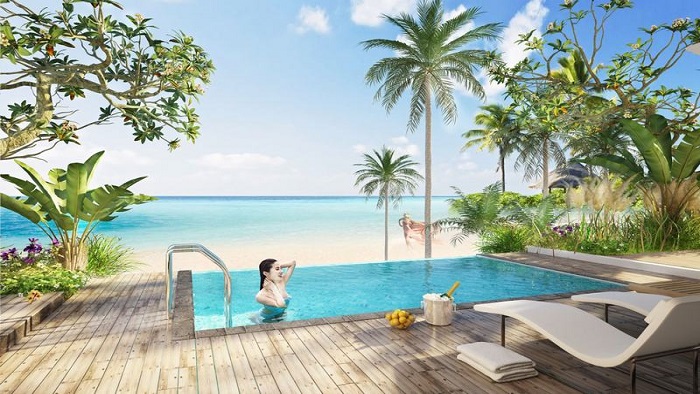 Luxurious resort in Phu Quoc
Being one of the most famous tourist attractions, Phu Quoc provides a wide range of luxurious resorts to bring guests the most comfortable stay. The most popular ones are JW Marriott Phu Quoc, Chen Sea Resort & Spa, Salinda Resort, The Shells resort & spa, etc.
Such a lot of reasons to travel to Phu Quoc that you should consider. Surely this pearl island will never disappoint you. You can also visit our website to get further information about Asia luxury tours. Share this article if you find it useful. Have a nice trip!