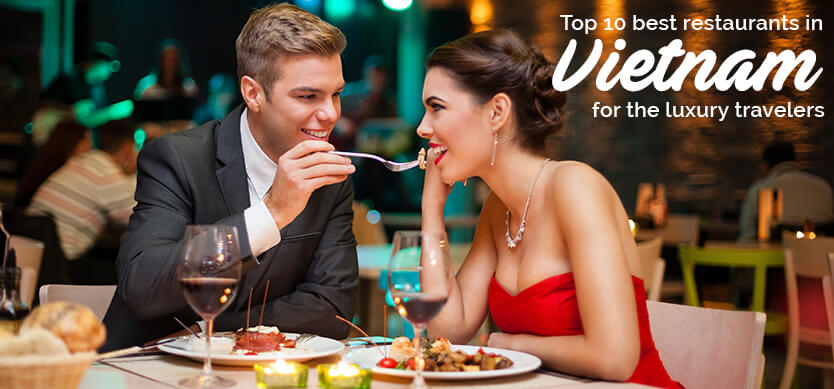 Vietnam is appreciated as one of the countries in the world owning the most delicious cuisine and is recognized by many world's leading culinary experts as well as diners. When visiting Vietnam, you shouldn't miss the list of Vietnam best restaurants we are supposed to recommend you below. Here are the top 10 best restaurants in Vietnam for you to consider to come and enjoy.
Wild Rice Restaurant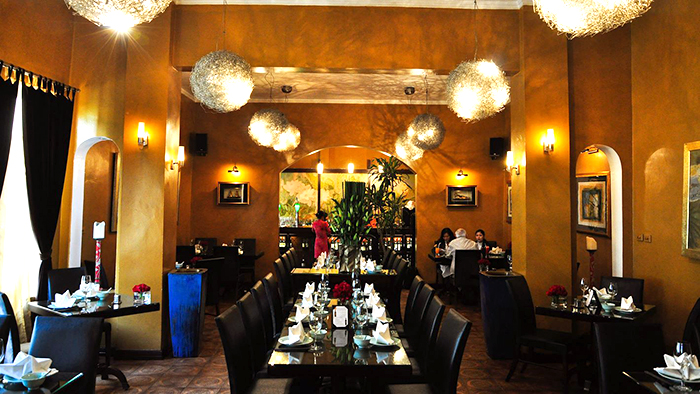 Wild Rice restaurant
Address: 6 Ngo Thi Nham street, Hoan Kiem, Hanoi
This restaurant is one of the best Vietnam restaurants offering the best Vietnamese food in both flavor and color. Being rustic like its name, the restaurant's architecture is very tastefully designed which creates the comfort and relaxation in guests' mind. It is the ideal place for foreign tourists who want to explore Vietnam traditional cuisine of three regions at once.
The Green Tangerine Restaurant
Address: 48 Hang Be, Hang Bac street, Hanoi
This restaurant offers a menu of innovative and delicious French and Asian fare in a fantastic location. Set back from the busy streets in a lovingly restored 1928 colonial home in the Hanoi Old Quarter, the Green Tangerine is the best Vietnam restaurant for its lunch menu.
Seasons of Hanoi Restaurant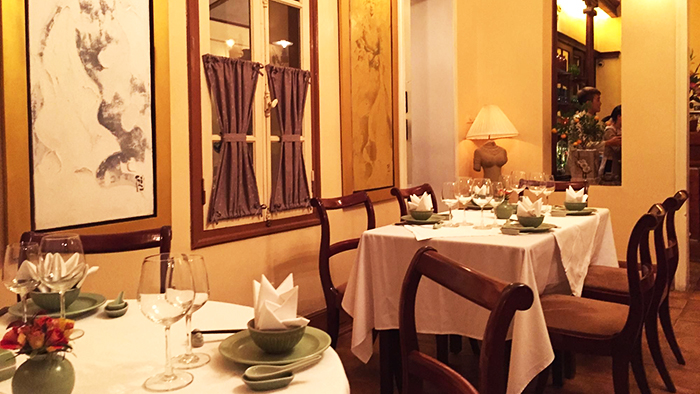 Seasons of Hanoi restaurant
Address: 95B Quan Thanh street, Hoan Kiem, Hanoi
This is the best classic Vietnamese restaurant with an intimate and romantic ambiance. Serving the finest in Vietnamese cuisine, the candlelit interior of this beautifully restored colonial villa is tastefully decorated throughout in warm earth-tone colors and authentic locally produced furnishings.
Temple Club Restaurant
Address: 29-31 Ton That Thiep, Ben Nghe, District 1, Ho Chi Minh city
Follow the trail of lanterns up the dimly lit stairs to this elegant restaurant. This is one of the top best restaurants Vietnam in the city, and white tablecloths, whirling fans, and antique silverware to accompany chopsticks create a colonial atmosphere. But the menu is distinctly Vietnamese cuisine including grilled beef on lemongrass skewers and fish wrapped in banana leaf.
Quan An Ngon Restaurant
Address: 138 Nam Ky Khoi Nghia street, District 1, Ho Chi Minh city
An open-air restaurant where Ho Chi Minh City's finest street chefs create their masterful specialties. Locals and in-the-know foreigners jostle at night time, waiting for their favorite Vietnamese classics like bun cha (vermicelli with minced pork balls and fresh herbs) and green papaya salad with shrimp. Fortunately, there are a lot of tables, so the line moves quickly.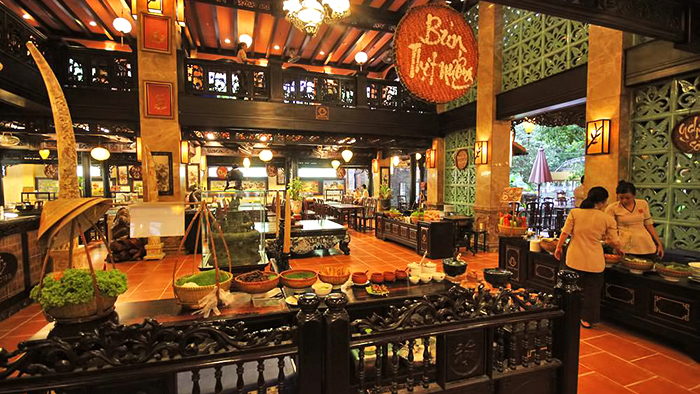 Quan An Ngon Restaurant
Xu Restaurant Lounge
Address: 71-75 Hai Ba Trung street, District 1, Ho Chi Minh city
Xu Restaurant Lounge is a famous restaurant in Ho Chi Minh city which serves both traditional and modern Vietnamese food. The chefs here are the cooking masters who apply the new techniques to cook the complex dishes to emphasize the beauty of Vietnam cuisine. We recommend to you a list of must-try dishes here, which is banh bot loc (clear flour cake), rice cracker, and Vietnamese cang cua salad and a chocolate kumquat truffle.
Mango Rooms Restaurant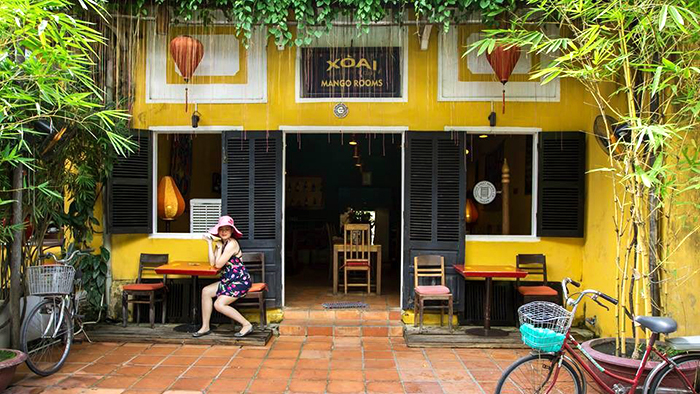 Mango Rooms restaurant
Address: 111 Nguyen Thai Hoc, Minh An, Hoi An, Quang Nam
An unusual and hip little restaurant that was started up by Texan-Vietnamese chef Duc, who has successfully fused the flavors of Vietnam, America, and hints of Japan to create some delicious and unique dishes. The open kitchen allows you to see the chef at work with all his flair, creating a great dining experience.
Morning Glory Restaurant
Address: Minh An, Hoi An, Quang Nam
The Cargo Club restaurant at Morning Glory not only provides clean, fresh and delicious food, but they also share the charming stories behind traditional Vietnamese cuisine and culture. Cooking with love and passion, many dishes that you just won't find on other menus are all available here and are perfection on a plate! They also offer great cooking classes which involve a visit to the market with the chef. Book a table on the terrace and enjoy watching the sun go down with a cocktail or two!
Ancient Hue Restaurant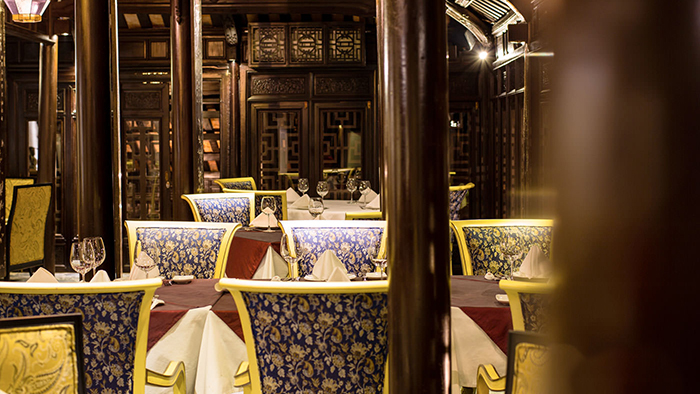 The ancient atmosphere in the restaurant
Address: 104 Kim Long street, Kim Long, Hue
This is the best local Vietnam restaurant in Hue. A collection of original Royal ancient houses, with decor that evokes an authentic ambiance of a Royal Palace. Delicate sweet and spicy flavors, and an abundance of fresh produce and seafood, this opulent restaurant showcases the best authentic dishes from the region, as well as a wide range of innovative fusion cuisine.
Full Moon Restaurant
Address: 101 Cua Dai, Cam Son, Hoi An, Quang Nam
Located on the banks of the Co Co River along a street leading to a beautiful sandy beach, Full Moon restaurant brings together traditional and modern architectural styles in a romantic setting. Serving typical Vietnamese dishes, this is a great place to explore local flavors and soak up Hoi An's renowned atmosphere.
There are more delicious restaurants in Vietnam waiting for you to explore. If this list is useful for you, share with others to have the wonderful food experience like you. Best regards!