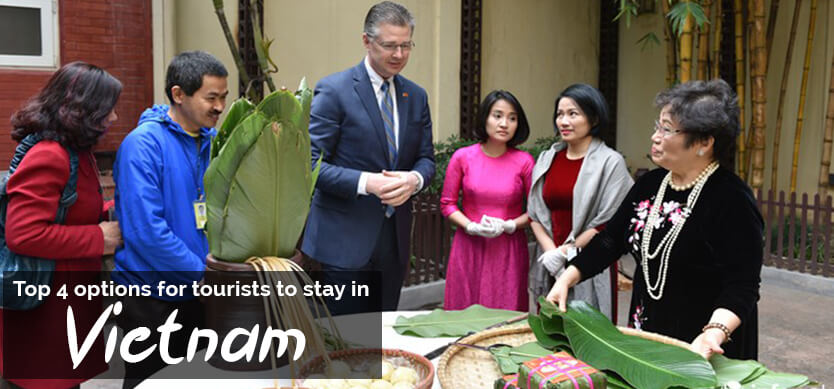 Vietnam is a country of beautiful landscape, attracting both domestic and foreign travelers to discover. To have wonderful and perfect tours in Vietnam, choosing a place to stay is also important. In this article, Asiapackagetravel will offer visitors with many useful options for accommodations in our country.
Understanding where you are going is the first necessary suggestion. Before deciding to book a room, you should have detailed information such as the accommodation location, nearby tourist spots, evils, or police stations, etc. You can also refer to some travel sites of rating such as booking.com, tripadvisor.com, or agoda.com to select the Vietnam best places to stay with high safety rate.
Hotels & resorts
Hotel is the most popular way when visiting a foreign country, which provides travelers with the adequacy of levels from 3 to 5 stars with corresponding services and prices. Furthermore, hotels in Vietnam are plentiful, especially in the areas full of entertainment and tourism activities. Hence, visitors can easily choose the most appropriate hotel for themselves.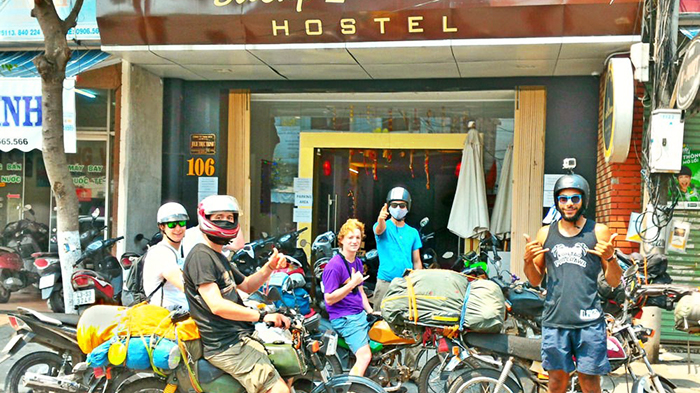 Danang Backpacker Hostel is the favorite place of foreign tourists to Da Nang
In contrast, resorts in Vietnam is suitable for those who like to relax in the luxury and beautiful space because the resorts are built quite far from the residential area and the facilities are high-end with pools, golf course, bungalows, spa service, and entertainment activities, etc.
Hanoi, Saigon, Nha Trang, Phu Quoc, Phan Thiet, and Da Nang are the top places in Vietnam that attract a huge number of foreign visitors every year. This following list of Tripadvisor.com is rated by travelers who have been visited those places, so they can be assured of standard and prestige.
Hanoi: Sofitel Legend Metropole (5 stars), La Siesta (4 stars), Oriental Suite (3 stars)
Saigon: Reverie (5 stars), Hotel des Arts Saigon Mgallery (5 stars)
Nha Trang: Mia Resort (5 stars), Rosaka (4 stars)
Phu Quoc: La Veranda Resort (5 stars), Chen Sea Resort & Spa (4 stars)
Da Nang: InterContinental Danang Sun Peninsula Resort (5 stars), Ancient House Village Resort & Spa, Hoi An (4 stars)
Phan Thiet: Bamboo Village Resort (4 stars), Mia Resort (4 stars)
Hostels & homestays
Hostels in Vietnam are extremely suitable for backpackers or those who like to explore and experience, so they just need a place to stay without spending too much money. In addition, like hotels, hostels are available for travelers in the center or many famous places in the cities, so that it is very convenient. On the other hand, the services and facilities in hostels are often not as good as those in hotels, so tourists should be careful and should research thoroughly before going.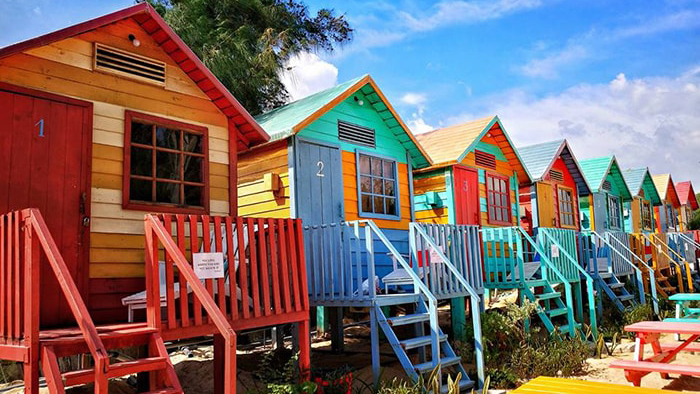 Coco beach - an exciting place for summer activities like camping (blogphuot.info)
Homestay recently is more popular as the Vietnam best places to stay of beautiful patterned or minimal architecture style. Staying in homestay costs more than accommodating in a hostel, so this is perfect for a group of friends to save money. These are the best hostels and homestay in Vietnam.
Hanoi: Luxury Backpackers, Hanoi Tomodachi House, Le Bleu Homestay
Saigon: Long Hostel, New Saigon Hostel, Town House, Eco Backpackers Hostel
Nha Trang: Mojzo Dorm, Tabalo Hostel, Ccasa Hostel, IHome
Da Nang: Danang Backpacker Hostel, Rom Casa, Camellia homestay, Herbal Tea homestay
Phan Thiet: Tropic Hostel & Restaurant, Mui Ne Backpackers, Lara Homestay, Coco Homestay Lagi
Phu Quoc: 9 Station Hostel, Antinho Hostel, 88 Hilltop Hostel & Villa
Tents
If you're passionate about camping, Vietnam is definitely the perfect choice for you due to the majestic hills, mysterious forests, or pristine yet charming island with white sandy beaches that are extremely suitable for a camping trip on weekends. The most beautiful places in Vietnam for camping includes Dong Cao grassland (Bac Giang), Bang rapids (Da Nang), Diep Son island (Khanh Hoa), Lazi Beach resort (Binh Thuan), and Nam Cat Tien National Park (Dong Nai).
Also, there are many camping spots providing all the necessary facilities for travelers such as tent, blanket and pillow, fan, campfire, lamp, pool, etc such as Son Tinh Camp (Hanoi), Trung Luong picnic area (Binh Dinh), Canh Duong Beach Camp (Hue), Coco Beach Camp (Binh Thuan), and Lu Glamping (Binh Thuan). This will be a fascinating vacation that you will never forget with the best places to stay in Vietnam.
Cruises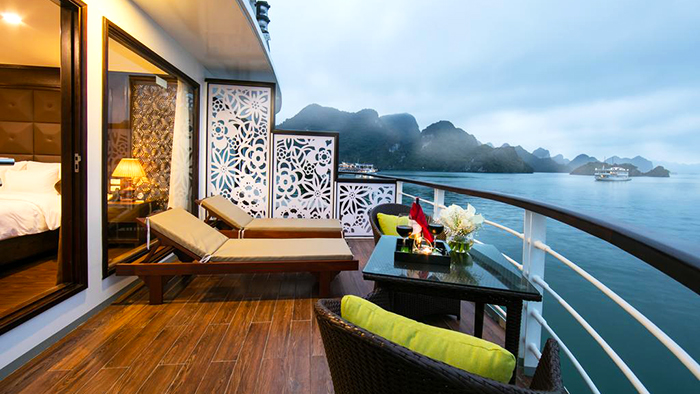 Staying in a luxury cruise will make your trip more memorable
This special kind of accommodation is popular in many spots of most beautiful beaches in Vietnam such as Mekong Delta, Halong, Nha Trang, Phu Quoc, and many other beaches in Vietnam. Usually, to stay in cruises, travelers must book a 2-day, 3-day tour or more. On a cruise tour, travelers obtain an opportunity to have an "authentic" experience of staying in a luxury floating "house" with best services, admiring the natural scenery, and enjoying the interesting activities on the beach.
Mekong Delta: Jayavarman (5 stars), Toum Tiou (4 stars), Mekong Emotion (3 stars)
Halong Bay: La Pinta (5 stars), Orchid (5 stars), Mon Cheri (5 stars), Pelican (4 stars), Halong Glory Legend (4 stars)
Vietnam contains numerous places for tourists to visit that one day spent is not enough. Hope that with our guide, you will be able to explore the most beautiful attractions here with the best places to stay in Vietnam. If this is helpful for you, don't hesitate to share with others. Thank you.