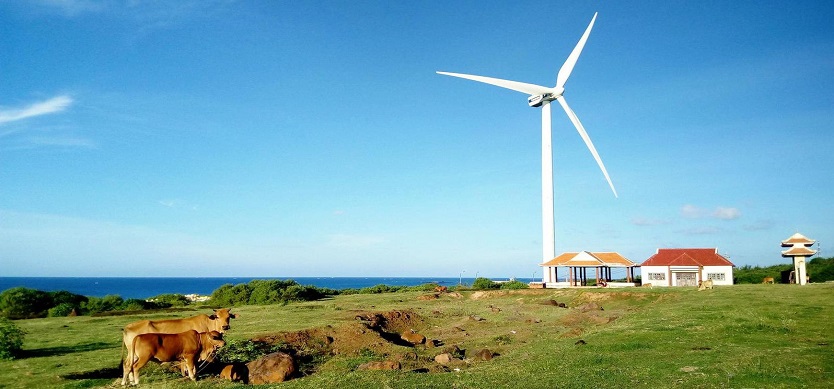 If you're a sea lover and want to immerse in beautiful beaches then Southern Vietnam is a perfect choice for you. This region is home to numerous appealing islands that can bring you a memorable time.
Phu Quoc Island, Kien Giang
Also known as the pearl island, Phu Quoc is one of the most famous islands of the South in particular and of Vietnam in general. Phu Quoc's terrain is very unique stretching from South to North with 99 hills and mountains. The natural forests cover an area of 37,000 ha with many precious wood and birds. Around the island, there are many beautiful beaches such as Long Beach, Kem beach, Ganh Dau Cape or Thom beach. Coming here, tourists can go swimming, climb mountains, explore caves or forests to see the wildlife.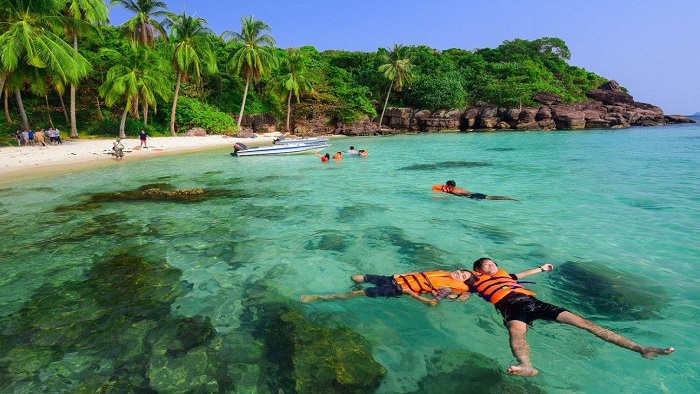 Phu Quoc island
Phu Quoc has An Thoi port and Hon Thom port - the landing places of both domestic and international boats. Phu Quoc is also home to many historical sites. Two main activities in the tours to Phu Quoc island are always exploring forest and beach. When it comes to exploring forests, you can spend time in Phu Quoc National Park, which accounts for 70 percent of the island's area with many rare ecosystems. If you want to discover the pristine nature of Phu Quoc, head to the North.
Phu Quoc has a lot of famous and pristine streams such as Da Ban Stream, Fairy stream, Hang stream or Tranh stream, of which Tranh Stream is the most famous one.
Con Dao Island, Vung Tau
Located in Ba Ria - Vung Tau province, Con Dao island is dubbed as a paradise with white sandy beach and clear blue water. The best time to visit this island is from March and August when the sea is calm. This island is home to a ton of beautiful beaches that are worth a visit such as Nhat beach, An Hai beach, Dam Trau beach, or Ong Dung beach. Ong Dung beach is an ideal destination to watch the sunrise which is located in Con Dao National Park. Nui Mot temple - the only temple on the island is the place to worship Buddha It is among the cultural wors in the historical relic complex of Con Dao district. From the temple, you can also see the panoramic view of Con Dao.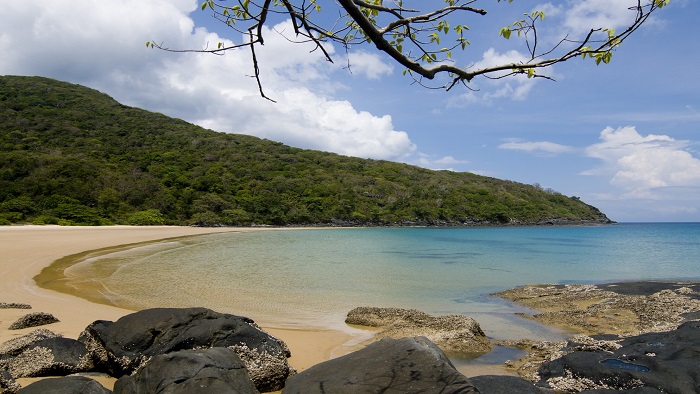 Con Dao island (via lonelyplanet)
Con Dao island provides a lot of hotels of which the price ranges from 300,000 VND to 400,000 VND per night. Traveling there in the peak season, you should book the room in advance.
Binh Ba Island
Binh Ba is a small island located in Cam Ranh City, Khanh Hoa province. This island recently has been emerging as one of the most attractive islands in the South. The activities that tourists cannot miss when coming here are to rent a boat to beaches and diving to see the coral. However, you do not need to dive to see coral reefs. The most beautiful beach is Chuong beach, also the only place to see the sunrise on the island. To explore the island, tourists can hire a motorbike with the rate of 100,000 VND per day. Binh Ba is also famous for its lobster and fresh seafood such as sea snails, abalone, oyster, squid or sea cucumber.
Nam Du Island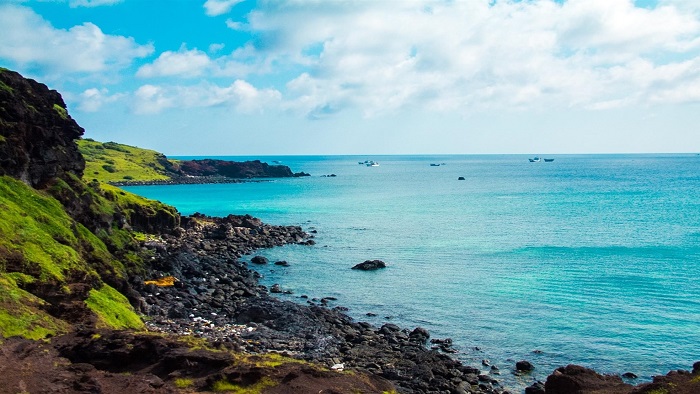 Nam Du island
Nam Du is the furthest archipelago of Kien Hai district consisting of 21 islands. The most suitable time to visit Nam Du is from December to May. The boat is the main vehicle to travel around islands. A notable attraction here is the Nam Du lighthouse - the highest point on the island. From the height of 309 meters, you can see the panoramic view of the archipelago as a masterpiece of nature of which each island has a different shape. Dau islet is an ideal place for camping overnight and enjoying fresh seafood. It is relatively big compared to other islands, of which the primary forest accounts for a large area. Other beautiful places there are Son islet, Ngang islet, Chuong Beach, Mau islet, Ma Thien Lanh hill, etc.
Phu Quy Island
Phu Quy island (via vietnamisland.net)
Phu Quy is a small island district in Binh Thuan, about 120 kilometers from Phan Thiet city. The best time to visit this place is from December to June. Thanks to beautiful beaches, coral reefs, black rocks, and nice weather, Phu Quy island becomes of the most attractive islands in Vietnam. Coming to Phu Quy, you should not miss watching the sparkling sunset at Ngu Phung beach, Thay Nai or Trieu Duong bay. However, the most ideal place is the peak of Linh Son Pagoda. Phu Quy has just been known in recent years, so the beaches here are very clean with clear water. Your trip to Phu Quy would not be complete if you do not rent a small boat to go around small islets such as Hon Tranh, Hon Den, Hon Trung, Hon Giua or Hon Do. Enjoying fresh seafood is also a fascinating experience when coming to Phu Quy Island.
Hope that with our suggestions, you can find the most suitable one for your trip and get amazing experiences. There are also a lot of interesting things to do in Vietnam waiting for you in Vietnam package tours. Visit our website to get further information. Have a nice trip!