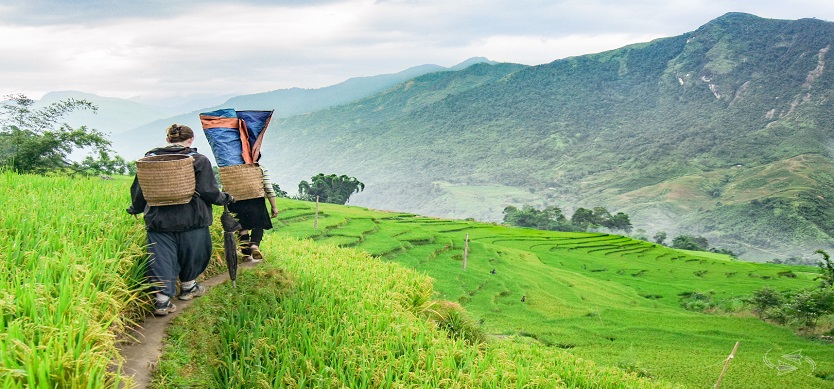 You are having a plan to travel to Sapa on the Vietnamese Independence Day vacation, but you are worrying about where to stay in Sapa to enjoy the best relaxing moments in this misty town. According to the evaluation of travelers about Sapa hotels, we are here today to recommend to you the list of the 5 best hotels in Sapa to stay on your Sapa trip on this vacation.
Victoria Resort and Spa Hotel
Address: Hoang Dieu street, Sapa, Lao Cai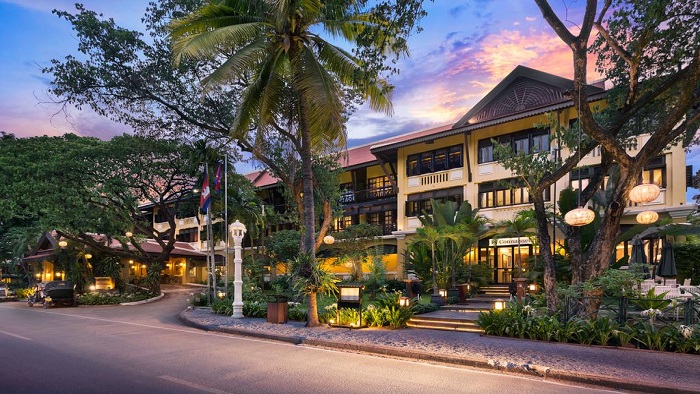 Victoria Resort and Spa Hotel
Victoria Resort and Spa hotel are near 2 km from the town center of Sapa. This is the most luxurious and beautiful hotel in Sapa as well as in northwestern Vietnam with traditional wooden houses of modern design. The scenery around the hotel is so magnificent and attractive that travelers are also hard to describe how special it is in words, so you are supposed to enjoy the memorable moments here.
While the rooms are up to international standards, the hotel also offers various extra services such as restaurant and bar, laundry, café, souvenir shops and even the private train cabin for sightseeing. The price of rooms is more expensive than that of others in the same area, with the lowest price being at USD 145 per night and highest one at USD 215 per night, but it is worth to pay money for a nice stay in this beautiful hotel.
Sapa Rooms Boutique Hotel
Address: 18 Fansipan street, Sapa, Lao Cai
Sapa Room Boutique hotel is a beautiful hotel in the heart of Sapa town, which is 300 meters from the center of Sapa. This hotel was established to partly support the local ethnic minority community to improve the living condition and give them a job, especially H'mong people. This hotel is likely to fascinate the travelers with its unique design which is the fine combination of traditional architecture and modern decoration.
Also, from every corner in the hotel, the guests are able to contemplate various unique artworks or traditional handicrafts made by the local in Sapa town, deeply inside which are many stories about the daily life and customs of the ethnic minority groups. More attractively, the price is quite reasonable, at roughly USD 46 on average for one night.
Boutique Sapa Hotel
Address: 41 Fansipan street, Sapa, Lao Cai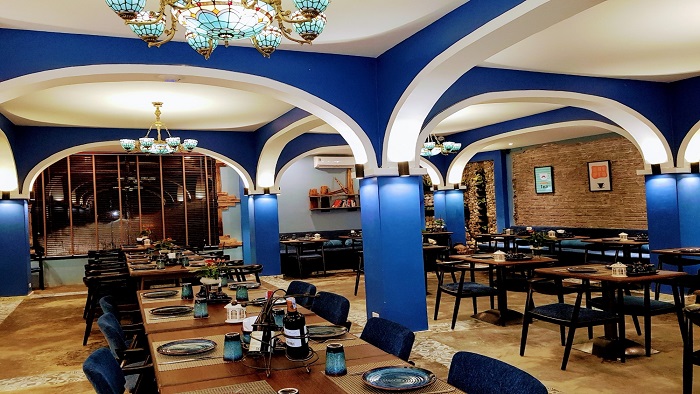 Boutique-Sapa-Hotel
The hotel consists of 25 rooms of all types, any of which is granted with large and apparent sight to beautiful sceneries around the town like Hoang Lien Son Mountain, Muong Hoa Valley, and Ham Rong Mountain. Elegantly designed rooms have the stunning view of the valley and the town, so nothing is as peaceful as sipping a cup of coffee while gazing out on the mountains and rice terraces hidden in morning dew.
The room price for one night offered by Boutique Sapa is around USD 25 to 65 and it will be discounted if the guests stay for a long time. On the 1st floor of the hotel, there is a restaurant with diverse types of food always available to meet your needs.
Sapa Eden Hotel
Address: 60 Fansipan street, Sapa, Lao Cai
The hotel has a pleasant outlook over the awesome natural sceneries outside its windows such as the Muong Hoa Valley or Ham Rong Mount, so the guests should not be afraid of getting bored when staying in their rooms as these fantastic views are displayed right in front of their eyes in a vibrant and lively way.
The number of rooms is very limited with only 15 rooms available in the hotel and all of them are decorated delicately in a simple but unique design, the chance to get one for you could be quite slim, it is better to book the room in advance to have an ideal room in Sapa Eden hotel.
Cha Pa Garden Boutique Hotel and Spa Sapa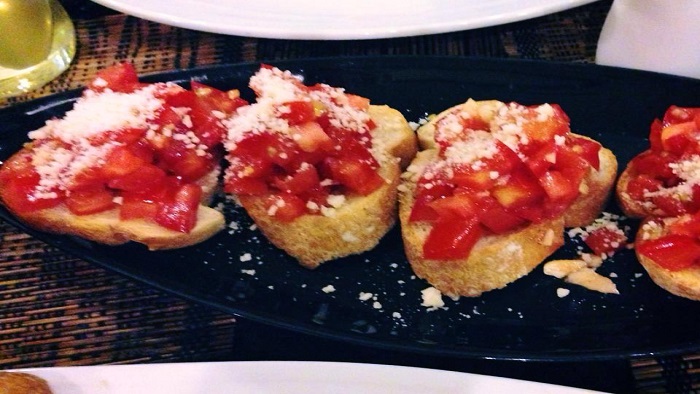 Cha-Pa-Garden-Boutique-Hotel-and-Spa-Sapa
Address: 23B Cau May, Sapa, Lao Cai
Located in an old French villa in the center town with the classic design and harmonic atmosphere, the hotel is one of the most perfect choices for couples to savor the ever romantic vacation in Sapa. The hotel contains only 4 rooms, including 2 superior rooms and 2 deluxe rooms with modern facilities such as LCD TV, phone, private bathroom, and air conditioner.
The hotel also has a small charming restaurant with 7 tables and a diverse selection of food and beverage. However, the service is not as varied as that of other hotels due to its small scale.
Sapa is always on top destinations in Vietnam for traveling all year round. Visiting Sapa via Asia package tours, you will not only have a full tour of the most beautiful places in Sapa but also have the relaxing moments in the best hotels and homestays in this vivid town. So we hope that with our recommendation above, you will have a wonderful December 2nd trip in Sapa with many nice memories. If you still have any inquiries, feel free to contact us. Best trip for you!