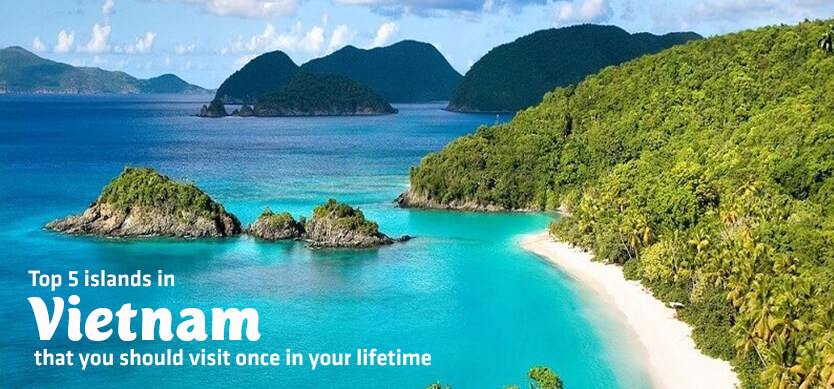 Vietnam is home to numerous islands that are not only well-known in the country but also loved by many foreign tourists. If you're planning your tour package to Vietnam and wondering where to go, let's take our top beautiful islands as your reference.
Phu Quoc Island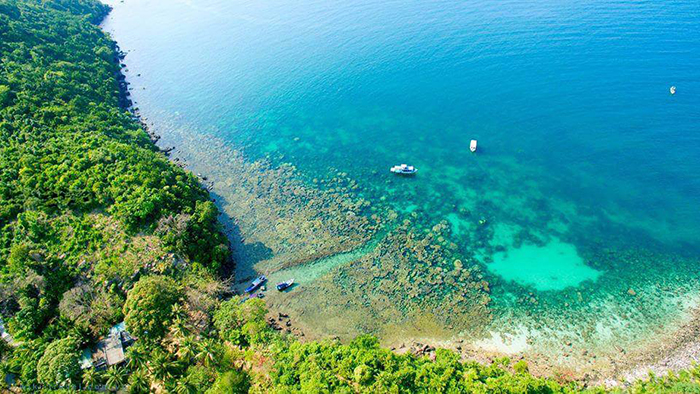 Phu Quoc Island
Known as the largest island in Vietnam, Phu Quoc is definitely the first place in your list when thinking about the best places to go in Vietnam. This pearl island is located in Kien Giang Province which is home to many stunning beaches such as Sao beach, Long beach, Ganh Dau Cape, Thom beach, and other islets. Phu Quoc night market or Ham Ninh Fishing Village are also destinations that you should not miss when traveling there.
Besides breathtaking landscapes, Phu Quoc also attracts tourists by amazing cuisine that amaze visitors right at the first try such as Sim wine, grilled abalone, grilled horn scallop, and sea worm cucumber. Coming here, do not hesitate to take part in fascinating activities like squid fishing, diving to see coral reefs, and watch the sunset in Dinh Cau. With the unspoiled beauty, Phu Quoc island is considered as the best places for your honeymoon.
Nam Du Island
Nam Du is the furthest island of Kien Giang which is well-known for charming and pristine beaches created by 21 large and small islands.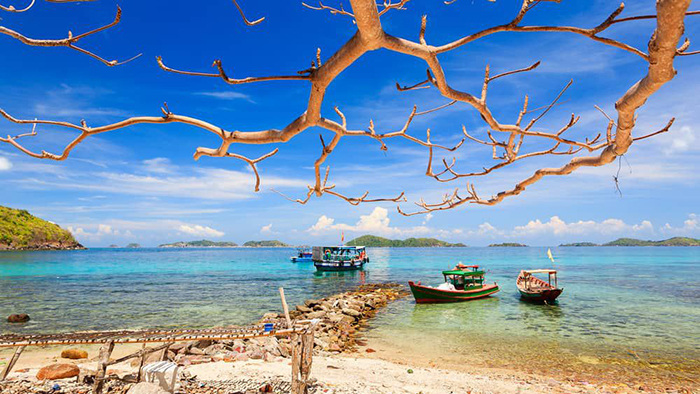 Nam Du Island
Nam Du is still desert so you can experience many new things when coming there. Thanks to the peaceful scenery, colorful coral reefs and fish and delicious seafood. Nam Du is dubbed as the miniature Halong Bay of the South. Therefore, there are no reasons to miss Nam Du for your upcoming trip.
Mau islet
This place is considered the most beautiful scenery in Nam Du island. The fishing village with over one hundred families lying on North beach, Chuong beach, Black Rock beach, White Rock beach, and South Beach.
Cay Men beach
It is known as the most beautiful beach in Nam Du. Coming here, you can participate in the diving activity to catch fish or see colorful coral reefs.
Ly Son Island
Also called Cu Lao Re, Ly Son is located about 25 kilometers from the mainland including 2 islands: the Big Island and the Small Island. It is a fairy picture in real life with the blue color of the sea and sky. The island is the remnant of a volcano with five mouths formed 25-30 million years ago. From the Big Island, you can take a canoe to the Small island for swimming and bathing at the coconut beach.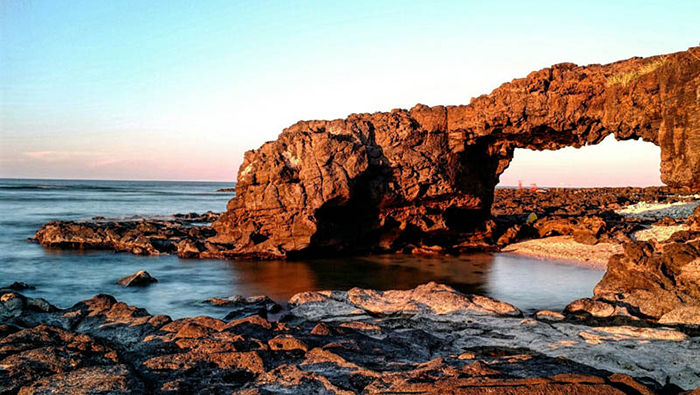 Ly Son Island
Ly Son also owns dozens of ancient monuments which are preserved intact. Temples, stone artifacts, Chinese ceramics, Sa Huynh and Cham culture are treasures for visitors to learn more about the uniqueness of the island. Some famous destinations there are the Cave Pagoda, Thoi Loi Peak and the archway - the favorite destination to take photos of young people. According to geologists, the gate formed from volcanic lava millions of years ago and was completely unaffected by the human.
Ly Son is also known as the Kingdom of garlic. Coming here, you can be amazed by the beautiful garlic fields. Do not miss the chance to enjoy the specialties of Ly Son such as king crab, conch or famous garlic salad.
Cu Lao Cham Island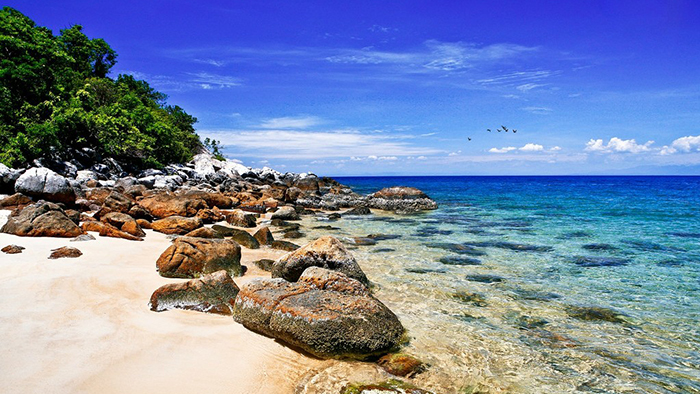 Cu Lao Cham Island
Located about 15 kilometers from Cua Dai beach, Cu Lao Cham consists of 8 small islands. It was recognized as the World Biosphere Reserve by UNESCO in 2009. The best time to travel there is from March to August when the weather is nice and the sea is calm. With only 15 minute canoeing, you can admire the wonderful scenery of Cu Lao Cham with green forests, clear water sea, and stretching beaches. The most interesting activity here is snorkeling. You can also take a motorbike tour through sand dunes or fishing villages while feeling the cool breezes and go camping in the forests.
Cat Ba Island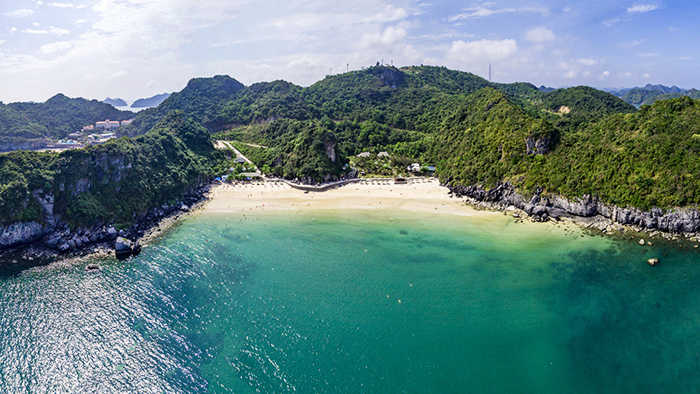 Cat Ba island
Situated in the South of Halong Bay offshore Hai Phong city, Cat Ba island includes over 367 small and large island. Cat Ba attracts a lot of tourists by its beautiful beaches with smooth sand such as Cat Co 1 beach and Cat Co 2 beach. Another fascinating thing to do is to take a cruising boat to explore Lan Ha Bay. Today, Cat Ba becomes a national park which preserves tropical forest ecology. Cat Ba is home to 300 species of fish, 500 species of mollusks and crustaceans, many of which can be used as materials for producing handicrafts.
Cat Ba is famous for seafood such as horseshoe crab, elephant snail, lobster, and squid. You can enjoy them at the restaurant or Cat Ba market at a very reasonable price.
Thanks to the cool climate and beautiful beaches, Cat Ba Island ensures to bring you an unforgettable holiday in Vietnam.
With these suggested top islands in Vietnam, hope that you can choose the most suitable one for your upcoming trip. To get more information about other tourist destinations, you can visit our website. Share this post if it is useful for you. Thank you!