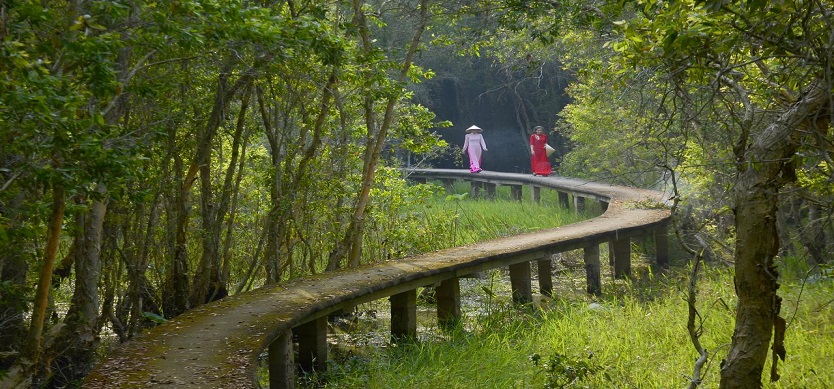 The bustling Ho Chi Minh City offers a lot of interesting things that can make your Vietnam travel tours unforgettable. But apart from the city center, there are numerous choices of nearby areas where you can enjoy the relaxing weekend with your beloved one.
Tanyoli Adventurous Sports Resort
Located in Mui Dinh, Phuoc Dinh Commune, Thuan Nam District, Ninh Thuan Province, Tanyoli Adventurous Sports Resort is one of the best places near Saigon for couples. From Saigon Center, go along 1A National Route then turn right at the Ca Na intersection (about 30 kilometers from Phan Rang City). A trip to Tanyoli is a journey to explore nature and get memorable experiences.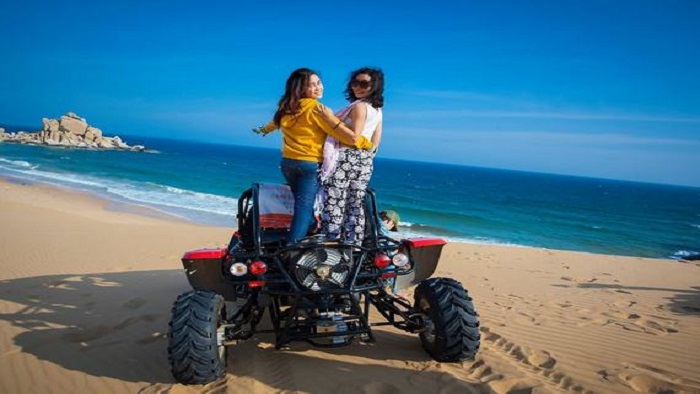 Tanyoli Adventurous Sport Resort (saigonyo.com)
Coming to Tanyoli Adventurous Sports Resort, you will be immersed in the immense space of the sky, the sea, the mountains and the sand desert. The scenery of sunrise on the sea, sunset over mountain peaks, singing birds, or moon nights on the sandhill will leave you memories with your beloved. You can also enjoy specialties such as sheep, lobster or squid. Let's challenge yourself with strong games such as high wire, zipline, archery, sand desert conquest with large distribution terrain vehicle or conquer No Name Mountain to experience the feeling of survival in this region.
Buu Long tourist area
Buu Long tourist area is considered one of the most beautiful eco-tourism in Dong Nai located in Buu Long Ward, Bien Hoa City, Dong Nai Province. Just about 25 kilometers from Ho Chi Minh City, this is an ideal place to go at weekend.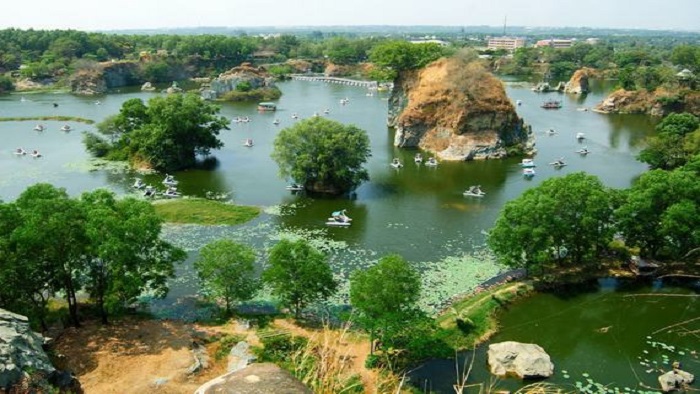 Buu Long Tourist Area
It can be said that Long An Lake in Buu Long is a miniature of Halong Bay. Numerous rocky cliffs on the blue water make the lake more attractive with the harmony of high mountains, the large lake, and religious architectural art.
Escaping from the bustle of life, you can have a relaxing time to enjoy the fresh air or sit on a swan boat riding around Long An Lake in the charming scenery. In addition, you can choose leisure activities such as pedalo, rowing, fishing or swing.
How to get there: from Saigon center, go along Kha Van Canto Linh Xuan Overpass then follow the National Highway 1K to Bien Hoa City. From Hoa An bridge, go to the next intersection and turn to Huynh Van Nghe Street.
Giang Dien Waterfall tourist area
Coming to Giang Dien Waterfall eco-tourism area, you can immerse in the cool water of the stream or step along the banks of Buong River, enjoy the quiet moments of the wild nature. Indeed, Giang Dien Waterfall is a perfect place for couples to enjoy the weekend.
Giang Dien Waterfall
This place located in Giang Dien Commune, Trang Bom District, Dong Nai Province is just about 50 kilometers from Saigon Center. Not as great as the waterfall in the Central Highlands, but due to the wide terrain, the cascade with many rocks on the top creates beautifully white foam. There are a lot of flowers and butterflies along two banks of the stream.
Coming here, couples can rent bicycles to explore the romantic scenery, take beautiful pictures or camp next to the stream.
Thanh An Island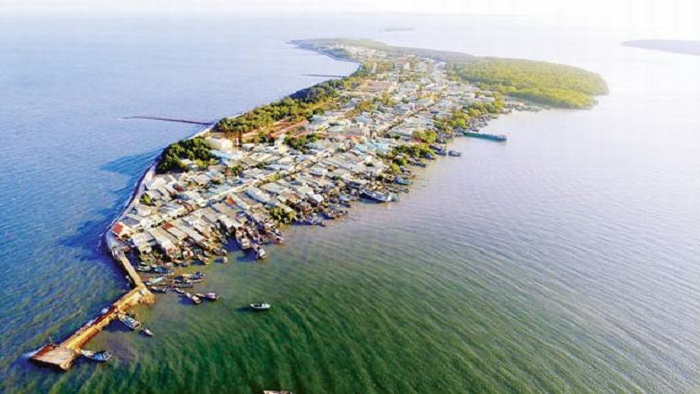 Thanh An Island
Thanh An Commune in Can Gio District is a small island commune, about 70 kilometers from Ho Chi Minh City center. Coming here, you will enjoy the airy space with the untouched landscape, away from the noisy city. The tourism in this place has not developed yet, so everything is still wild with small houses close together, the beautiful lanes lead to the sea dike and some stores selling oyster porridge and seafood. This is a great destination for photography lovers. You can also take a stroll in the salt fields or watch the romantic sunrise.
From Ho Chi Minh City, you can get to this island by motorbike along Huynh Tan Phat Road, through Binh Khanh ferry then go to Can Thanh wharf to buy the ticket to Thanh An island.
Ho May tourist area
Ho May tourist area located on the middle of Tuong Ky, Big Mountain Vung Tau is considered as the second Ba Na Hills which fascinates many visitors. This is a great destination for couples at weekend with a lot of beautiful scenery and interesting activities. You can take part in camping, picnicking, cycling, horse riding and watch the romantic sunset.
Tan Lap floating village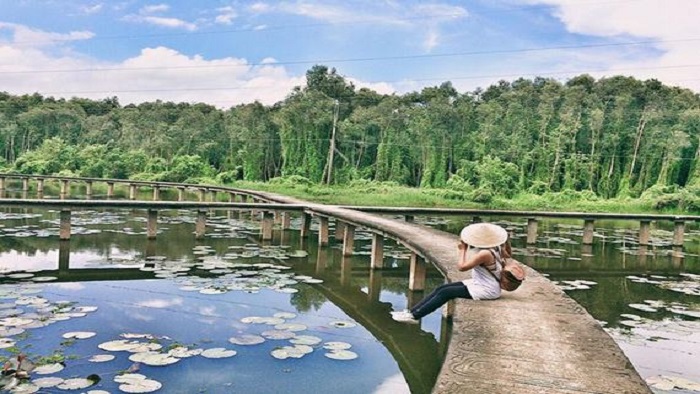 Tan Lap floating village
Tan Lap floating village is a pristine wetland of Long An province, bordering Dong Thap Muoi to form a forest stretching up to thousands of hectares. This village is located in Tan Lap Commune, Moc Hoa District, Long An province, about 100 kilometers from Saigon center. It's home to hundreds of birds, fish and endemic amphibian species which forms a diverse and rich ecosystem. Coming here, you can walk on the "path of love" with your beloved, cruise to visit the melaleuca forests and enjoy the beauty of lotus ponds. You can also get to the observation tower to see the panoramic view of Tan Lap floating village and enjoy specialties such as grilled snakehead fish rolled in lotus leaf, snakehead fish porridge with bitter vegetables, eel, chicken, frog or ham.
Hope that above places will bring you an unforgettable weekend with your beloved. For more information about Asia package tours, you can visit our website. If you find this article useful, share with your friends. Thank you!