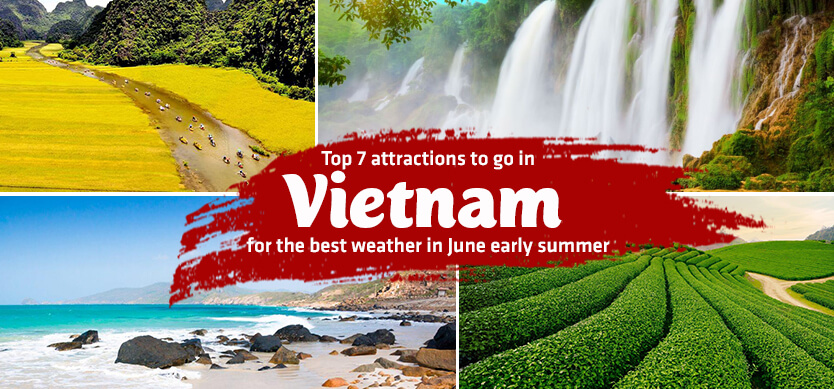 Top 7 attractions to go in Vietnam for the best weather in June early summer (Editor's choice)
June is the best time to visit Vietnam for starting an exciting and lively summer holiday. Vietnam is favored by Nature Mother with several beautiful beaches, islands, and majestic mountains, etc, is extremely suitable for domestic and foreign tourists to have wonderful tours in Vietnam. Let's explore the best places to go in June with us.
Hanoi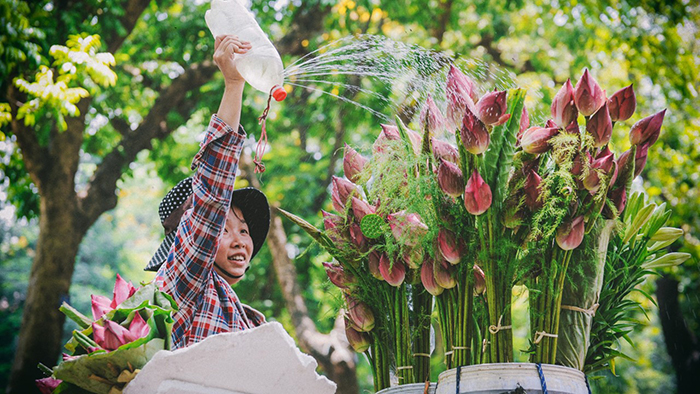 ​
Lotus flowers along the streets in Hanoi (thanhnien.vn)
In June, lots of visitors choose Hanoi as one spot for their exciting summer travel. This is the time when the red phoenix flowers blooming in the sky besides the light pink color of beautiful lotus flowers of many street vendors. This is also the season of lotus flowers, making the ancient Hanoi capital suddenly more gentle and elegant with the scent of lotus flowers in every street corner of the city. If you love lotus flowers, don't miss this tourist destination in June. Even better, travelers can enjoy the delicious food with lotus root, leaves, or flowers that are extremely attractive.
Moc Chau
Where to travel in June that is beautiful, attractive, and cheap? Moc Chau is the best answer for you. By visiting Moc Chau, tourists will not only be able to admire the vast lush tea plantations but also explore the red plum forests where many "paparazzi" come to save their best moment in June. This is the time when the beautiful green tea plantations being in their best period. It is probably because of the attractive natural scenery here, Moc Chau plateau is also considered as Dalat of the Northwest.
Mu Cang Chai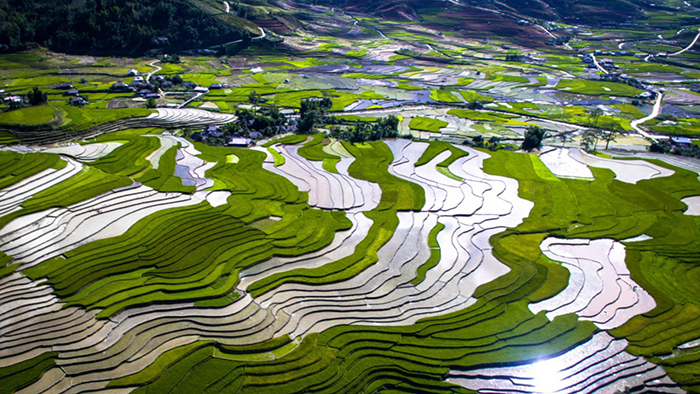 Mu Cang Chai in flood season (doanhnong.vn)
The end of May and beginning of June are the time of the flood season in the Northern mountains so if you intend to visit Mu Cang Chai, Yen Bai, this is the ideal time. Tourists will see the large wonderful terraced fields of up to 2.200 hectares with the glittering fields, the famous raspberry fields in Pu Nhu village, the scene of people working or the flood season on the fields, etc, intermingled by the majestic and impressive green hills. Moreover, visitors can also take part in the rustic life of the hospitable people here to learn about the beauty of culture which is also very interesting.
Sapa
Located in the upland district of Lao Cai province, Sapa is considered to be a land containing many wonders of the natural landscape. In contrast of the weather in winter which is freezing cold, Sapa in June is extremely cool with less rain, very suitable for sightseeing tours, travelers will be able to admire the scenery of majestic mountains, green forests, creating a poetic natural picture. Besides, when coming here, tourists will feel like they are in heaven because of the white clouds floating around the town.
Mui Ne - Phan Thiet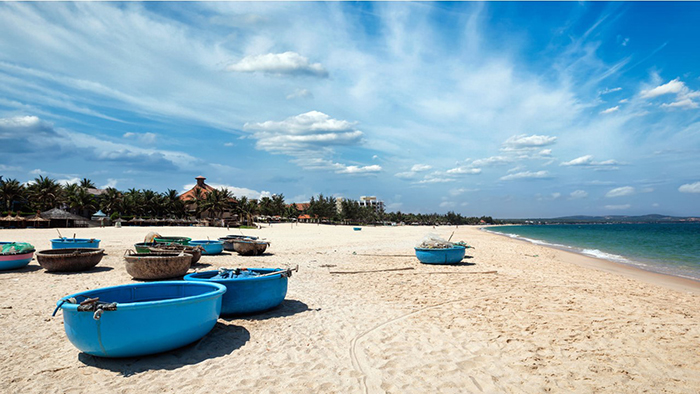 The white sand is a "specialty" of Phan Thiet city
Phan Thiet travel can be implemented all year round, but the most perfect time here is still from June to July with the long sand stretching, blue beaches, and curved coconut trees. Phan Thiet city is located in Binh Thuan province, very famous to both domestic and foreign tourists. Furthermore, this land is also attractive with the communities of Chinese and Cham people. In Phan Thiet, travelers can also enjoy several tasty dishes and fresh seafood.
Ly Son island
If you are planning to go to a paradise with the blue sea to relax in early summer, Ly Son island is one of the top choices. Undeniably, Ly Son is a destination that many young people love for the time being. Located in Quang Ngai province, Ly Son is very charming with convenient transportation, beautiful and pristine scenery, excellent coral diving experience, and affordable price.
It is famous for three islands - Big island, Small island, and Mu Cu island which own the beautiful, clear beaches and white sand. In addition, Hang pagoda, To Vo gate, Cau cave, flag pole on Thoi Loi peak, and Duc pagoda, etc are the ideal destinations in Ly Son island.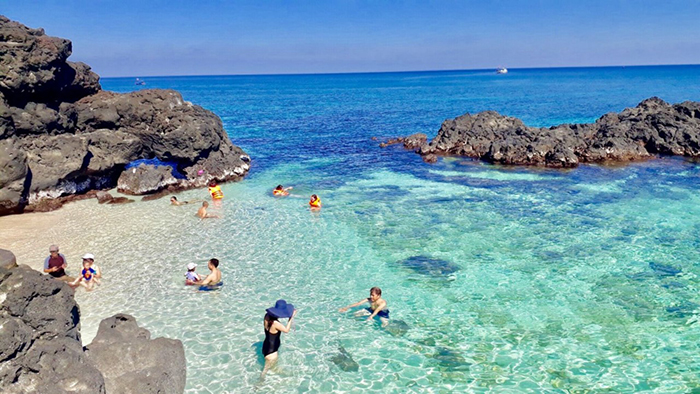 The extremely clear water in Ly Son beaches
Southwest area
In a journey in June to the Southwest, if you do not go to the fruit gardens, it is indeed a shortcoming. Vietnam tours in summer are very attractive in the Southwest, etc, especially around June to July because this is the fruit season here. Travelers will be fascinated when enjoying fruits in the immense fruit gardens or going to the floating market to feel the featured river atmosphere in the Southwest.
There are many places for visitors to explore, enjoy the cool air, and try all kinds of fruits such as Cai Be garden (Tien Giang), Cai Mon garden (Ben Tre), Vinh Kim garden (Tien Giang), Lai Thieu garden (Binh Duong), or Binh Minh garden (Vinh Long), etc.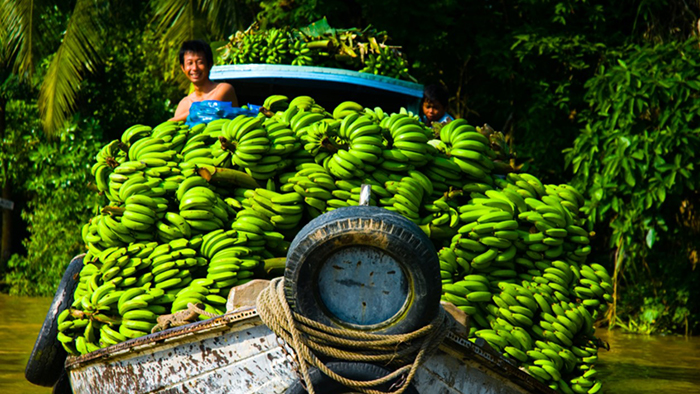 Tourists will have a chance to try the tropical fruits in the Southwest area in June
Weather in Vietnam in June is quite hot, but this would not stop people from experiencing the beautiful country with many appealing destinations. If our guides are useful for you, don't hesitate to like and share with your friends. Thank you.