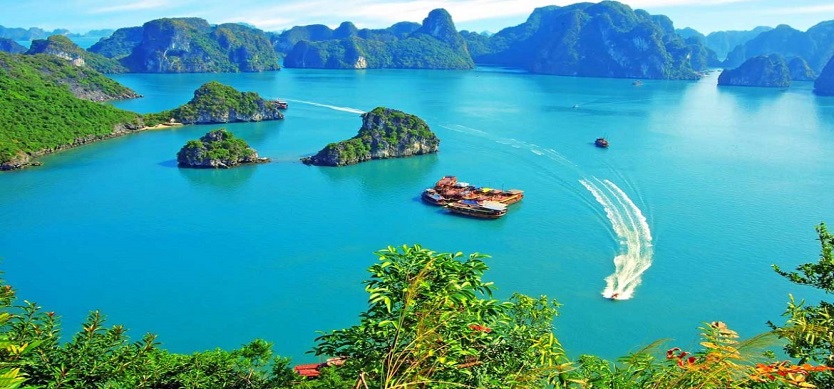 Quang Ninh is a very special land in the northeast of Vietnam as its name "the land of the secure serenity". It is home to Halong Bay- one of seven new natural wonders of the world. However, forgetting Halong, there are multiple choices for travelers to visit in this beloved province.
Bai Tu Long Bay
Bai Tu Long Bay is a small bay near to Halong Bay in the offshore of Quang Ninh province. It is not as famous as Halong Bay, but it has its own attractions that attract tourists, the bay is still a new tourist destination that is fairly undiscovered and none of the crowds. Moreover, there are many beautiful beaches, green islands that is also unspoiled. Coming to this bay, you have a chance to go kayaking to explore the cave on the islands and the fishing villages.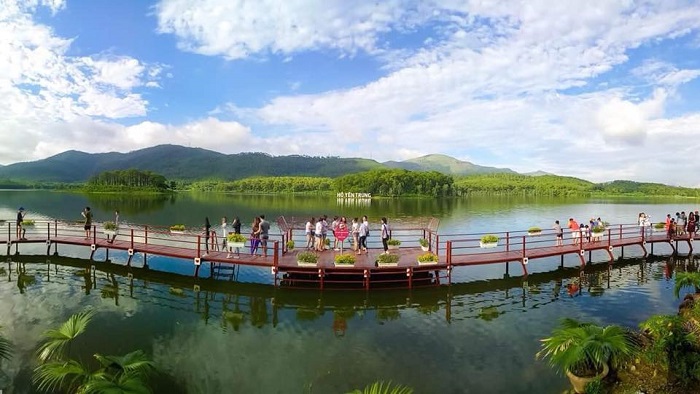 Top Mind-Blowing Places To Explore In Quang Ninh Province But Halong Bay
Van Don Island
In fact, Van Don island is a set of a large island and small ones around. The total area of this island is around 550 square kilometers but there are only about 40 000 citizens living on the island. On this island, you can have the wonderful experience to explore the caves and forest as well as swim in the blue sea water or sunbathe on the white sandy beach.
Quan Lan Island
Quan Lan island is one of the most distant islands from the mainland of Quang Ninh province. In order to get to the island, you have to take a speedboat trip which is around 90 minutes to get the wharf on the island. There are numerous beautiful beaches on the island, one of that is Minh Chau beach, this beach is in the north of the island and considered the most highlight beach on the island.
Co To Island
This island is also fairly far from the mainland of Quang Ninh province with Van Chay beach is its highlight. Co To is one of the most important islands in Vietnam because of its security meaning, so there is a military presence that the foreign visitors should check on the access and permission to make sure that you will not be sent back after a long boat trip. If you get a permit to allow you to stay, you will definitely fall in love with the landscapes here. It is such an ideal destination to witness the sunrise and sunset. Besides that, you also have a chance to stay in the beautiful homestay with unique design and architecture.
Yen Tu Pagoda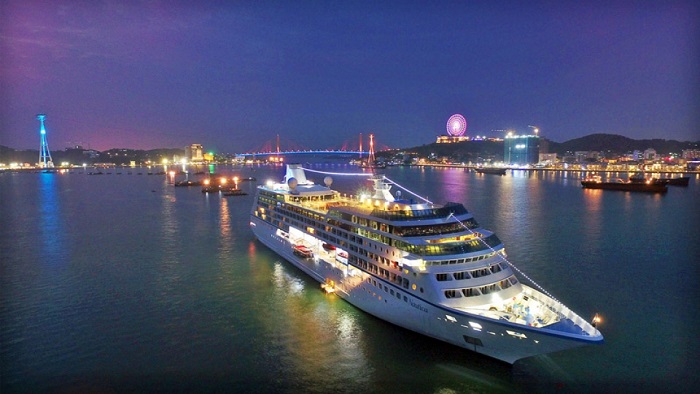 Top Mind-Blowing Places To Explore In Quang Ninh Province But Halong Bay
Yen Tu pagoda is located in Yen Tu mountain in the northeast of Vietnam, this mountain plays an important role in the defense and security of Vietnam as well as is a sacred mountain in the spirit of Vietnamese people. In fact, this is a religious complex which includes 11 pagodas scattered along the trail to the top of the mountain. Each year, there are thousands of Buddhists arrive to visit the pagoda and celebrate the Yen Tu Festival. The importance of Yen Tu mountain and the pagodas dated back to the Tran Dynasty during the 13th and 14th centuries that is the place saving the belief of Vietnamese people. It is 110 km from Hanoi and 60 km from Halong City. Dong pagoda, at over 1,000 meters on the mountain is the highest but you can expect to climb plenty of steps if you want to fully explore the site.
Ba Vang Pagoda
This pagoda was built in Thanh Dang mountain near Uong Bi city. It originates in the 13th century under the Tran Dynasty and has undergone restoration several times. The pagoda was destroyed by the war, but there are still some old carvings and sculptures saved till now that attracts visitors to learn and see.
Mong Cai
This is a special city often called "the boundary city" because it is located on the border with China which has made it an important trading city. It has some large markets that tourists are certain to enjoy. Tra Co beach is a great place to relax while the availability of accommodation, including a couple of 5-star hotels, has increased the number of visitors to Mong Cai.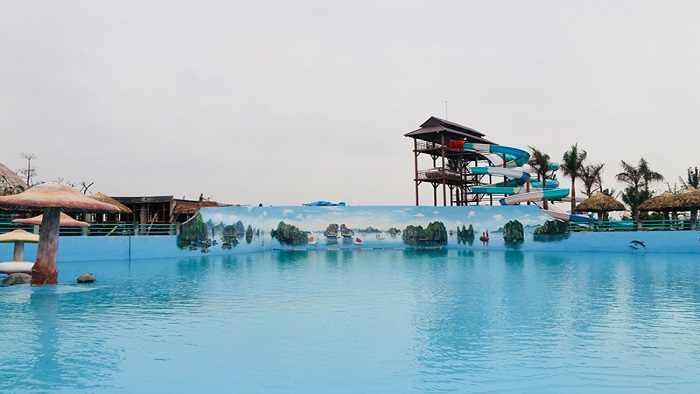 Top Mind-Blowing Places To Explore In Quang Ninh Province But Halong Bay
Binh Lieu
Binh Lieu is a new destination that was discovered by the traveling lovers for 2 years ago, but it quickly becomes the famous spot for those who love to challenge on the mountain road and dangerous slopes. It is over 180 km from Hai Phong city, Binh Lieu is the northeastern district of Quang Ninh province which is near to Quang Xi province of China. The best time to have a motorbike trip to Binh Lieu is from July to December, coming to this land at that time, you will have a chance to see the beautiful landscapes of mountains and forests, bath in the cool waterfalls such as Khe Van waterfall, Khe Tien waterfalls, etc as well as witness the magnificent rice terraces.
Quang Ninh is such a worth-visit place to go in northern Vietnam. With a range of beautiful destinations, it is never enough time to explore Quang Ninh at once. If you need further information, let's contact us via Vietnam tours. Thank you!