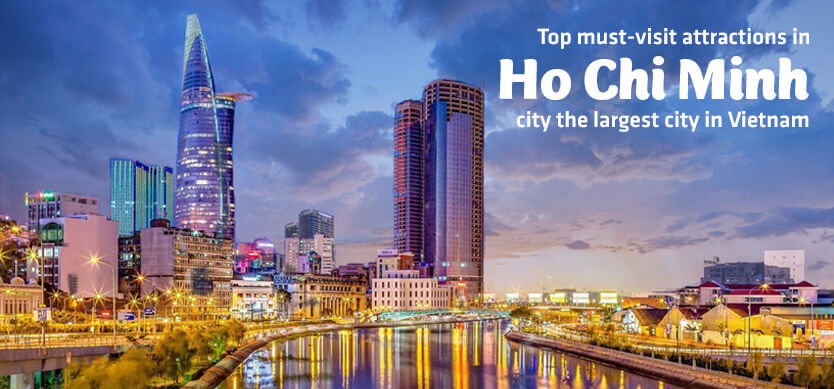 Many people feed up with the living in the modern cities where they have to face the noise, dust, and crowd every day. Yet, in Ho Chi Minh city, there is much more than these prejudices for you to explore when coming to tours of Asia. Spending a day to let yourself wander around the city and feel the hidden beauty of this city, we make sure that you will have a different sight about Ho Chi Minh city. Here are the attractions in Ho Chi Minh we recommend to you in a Ho Chi Minh day trip.
War Remnant Museum
Visiting the museum, tourists will have a chance to understand deeper about the cruelty of the war and its long consequences. It is a practical lesson for those who want to learn about Vietnamese history and tradition against the foreign aggression of Vietnamese people.
War Remnant Museum is also known as the "Museum of American War crime", this museum has been displaying remnants of the American phase of the Vietnam War since 1975. It is recognized as one of 61 "museums for peace" by the United Nations.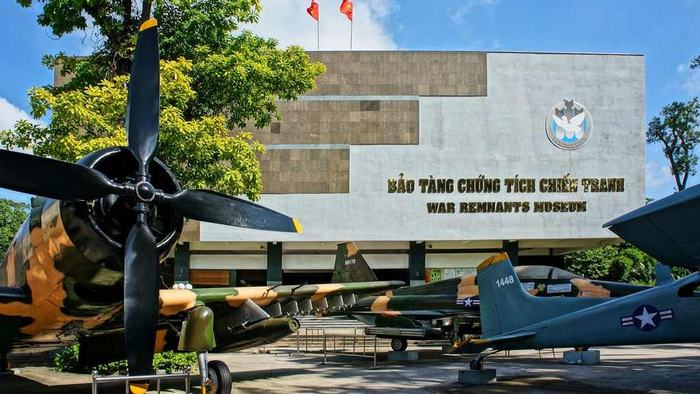 War Remnant Museum
There are many different artifacts displayed in this museum that touch on all corners of Vietnam war such as maps, graphic photographs and American military types of equipment from a helicopter with, a tank, a fighter plane, and a thousand-ton conventional bomb. All these weapons were used by America army against the Vietnamese during the meaningless war that lasted from 1945-1975.
Ho Chi Minh City Notre-Dame Cathedral
Located in the center of Ho Chi Minh City, the Notre Dame Cathedral can be a connection between the physical life and spiritual life of people here.
The cathedral was built on the highest land of the city by French with all materials imported from France. With its unique architecture, it becomes a symbol of Ho Chi Minh city and its image is used to advertise Ho Chi Minh city to international friends.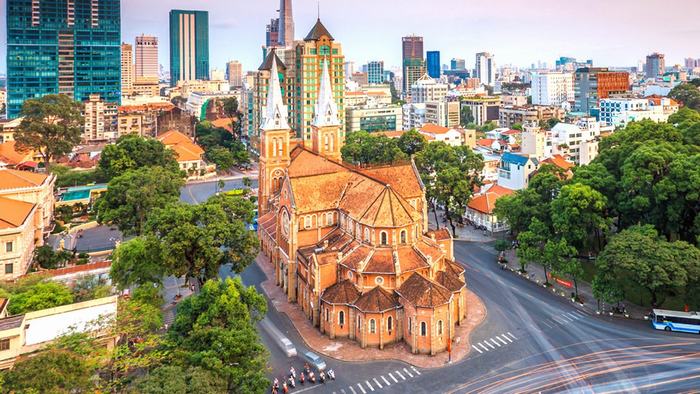 The Notre Dame Cathedral
Both Saigonian and tourists coming here recognize it as the most beautiful and important architecture of Ho Chi Minh city. Although Notre Dame has been standing here for a hundred years, the beauty of this church is still a muse of those who love this city and a must-visit destination where foreign and domestic tourist should not ignore.
Giac Lam Pagoda
Like the other Pacific Asian countries, the major religion in Vietnam is Buddhism with over 10 million Buddhists and thousands of temples and pagodas all over the country. So, tourists coming to this city should have a visit a pagoda to more understand the faith and spiritual life of Vietnamese people. One of the most famous pagodas in Ho Chi Minh city is Giac Lam pagoda.
In Ho Chi Minh city, Giac Lam Pagoda is supposed to be the oldest pagoda in Ho Chi Minh city with 230-year history. This pagoda is holding more than 100 ancient statues under the host of 8 monks. In particular, this pagoda still keeps a pair of tablets which was decreed in 1804 by King Gia Long.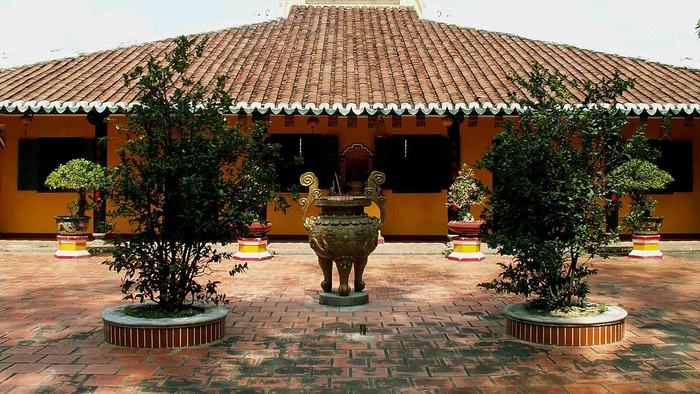 Giac Lam Pagoda
Cho Lon area
Although the Chinese people living in Ho Chi Minh city nowadays is not crowded as the pre-1975 they still take about 38% the total population of District 5, Ho Chi Minh City, the district 5 is considered the land of Chinese people in this city.
For hundreds of years living and developing in this land, the Chinese community has become an inseparable part of the Vietnamese cultural identity here. They have contributed to develop the country and eagerly join in all aspects of culture, society, and politic of the country. When visiting Cho Lon area, you will feel deeper the unique beauty of the Chinese community here which differs the Chinese culture in the mainland and also is not similar to Vietnamese culture.
Ben Thanh market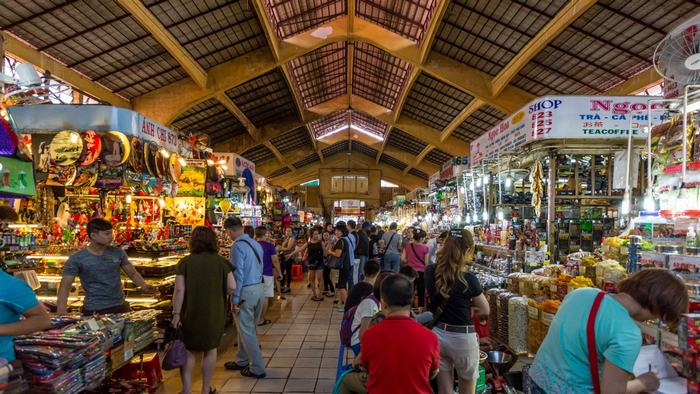 Ben Thanh Market
Ben Thanh market is the most famous market in Ho Chi Minh City, along with Notre Dame Cathedral, it is also a symbol of this city in tourism advertisement. Just taking a short walk across the park from Pham Ngu Lao street what you see in your eyes is the most well-known area of Ho Chi Minh City, Ben Thanh market. There are so many kinds of goods purchased here. So wandering around in Ben Thanh market, you can choose for you an item as a gift for your relatives and friends. There is a food street here, so going there to try the delicious dishes from many countries in this food area and of course, the Vietnamese street foods here are still the best. So don't forget to feast your stomach when coming here.
Why don't you take up your backpack and come to this beautiful city right now? Coming to Asia tour packages to see more interesting things and destinations in Ho Chi Minh city. If you need any of our helps, please contact us. Thank you!