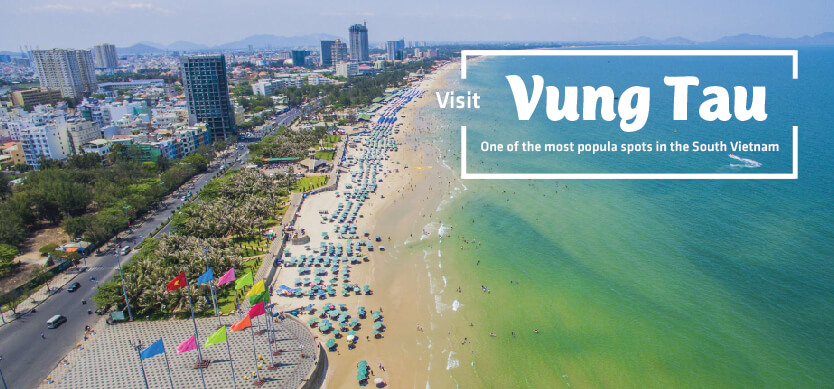 Vung Tau has been known as an attractive destination in South Vietnam due to its natural beauty. Wherever you go on your trip here, you will see this place so amazing. Let's explore with us on your tours in Vietnam.
General information about Vung Tau
Located about 3-hour driving from Ho Chi Minh City, Vung Tau is a favorite destination for the tourists in South Vietnam.
Protruding from the mainland like a strip of land, Vung Tau is the place where you can see the South China Sea at both sunrise and sunset. Besides the values of natural landscapes, Vung Tau is also the land with a long history and tradition.
Coming to Vung Tau, you can find the peace of mind with spacious roads, blue sea, mountains, and pagodas. All of them create a charming Vung Tau.
Beautiful beach of Vung Tau
Weather in Vung Tau
Vung Tau is in tropical monsoon climate with two distinct seasons. The rainy season starts from May to October when the southwest monsoon works. The dry season begins from November to April. The average temperature in the year is 27 degree Celsius.
You can visit Vung Tau at any time of the year thanks to the nice weather. Remember to watch the weather forecast before you go to avoid the storms.
Where to visit in Vung Tau
Bai Sau (Behind beach)
Bai Sau is famous for its beautiful sandy beach and less big waves where there are so many hotels and dining area. Bai Sau also has the famous Thuy Van Road which is similar to the Tran Phu Road in Nha Trang.
Bai Truoc (Front Beach)
Bai Truoc is in the city center where there are many high buildings and crowded shopping area. It is an ideal place to watch the sunset and walk.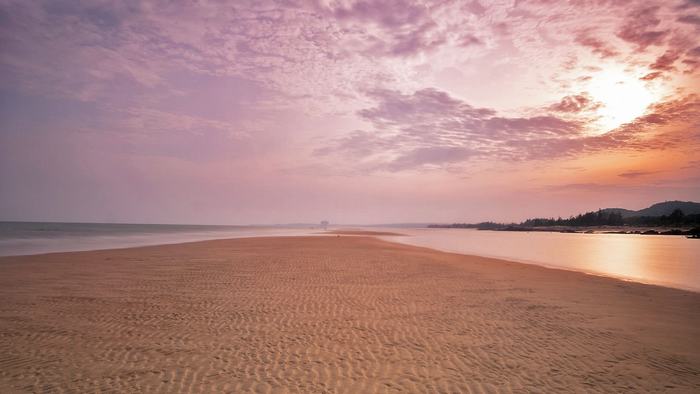 Beautiful sunset in Ho Tram Beach
Long Hai
Located about 110 kilometers to the Northeast of Ho Chi Minh City, Long Hai beach is a perfect place for relaxing. Long Hai owns beautiful beaches with clear water and yellow sand. Seafood in Long Hai is very cheap and fresh.
Ho Coc and Ho Tram beach
Two of these beaches are located in Xuyen Moc District which attracts tourist by its pristine beauty. The water here is blue all year round. The white sand beach is wide with the gentle slope and beautiful poetry thanks to white foam created by waves and rocks.
Con Dao
Con Dao is famous for its crystal clear beaches, green coconut palms and white sandy beaches that can charm any visitor. It is easy to understand why Con Dao attracts many domestic and international tourists. With the wild beauty and not much affected by the tourism industry, Con Dao is now indeed a rare tourist paradise in Vietnam.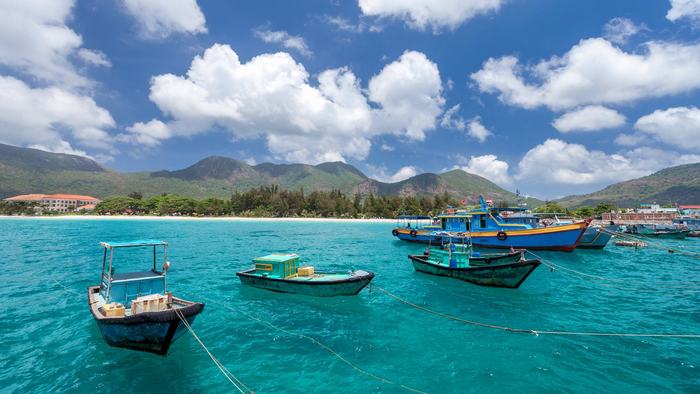 Con Dao
Vung Tau Lighthouse
Coming here, after following the tunnel built in the two-story house that is the accommodation of the lighthouse guard, you will reach the top of the tower. From here, you can take in the sight of Vung Tau hidden in the mist, the crescent-shaped beach, or Minh Dam mountain green.
Where to stay in Vung Tau
There is plenty of hotels in Vung Tau. Depending on your demand and budget, you can easily find a suitable one. To have a wonderful experience with the beach, you should stay in hotels along the Halong street, Thuy Van Road or Tran Phu street. The room rate ranges depending on the quality of rooms and services.
Some suggestive hotels in Vung Tau:
1. Alma Oasis Long Hai Resort & Spa
2. Pullman Vung Tau
3. The Grand Ho Tram Strip Vung Tau Resort
4. Malibu Beach Vung Tau Hotel
5. Lan Rung Phuoc Hai Resort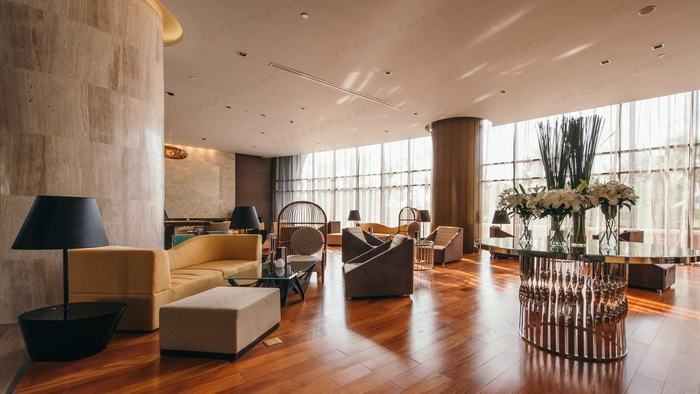 Pullman Vung Tau
Nice cafes in Vung Tau
Milla Nakedsoul
This café just serves cocktail and beer. This is a wonderful place to take photos. Located at 30 Halong Street, District 2, Milla Nakedsoul is nestled on the rooftop of an old French house with a very beautiful view of the sea.
Opening hours: 5 pm to 11.30 pm.
Bohemiens Café
Situated on an alley on Bacu Street, Bohemiens is a café for those who want to escape from the bustle of the city life. The interior of the café is decorated with many ancient items such as the first television, the sewing machine, and the camera which bring you back to your childhood.
The café is small but still provides a comfortable space for guests. Outside the café, there are benches for young people to chat and take photos. The highlight of the café is the unique drinks at a very cheap price, ranging from 15.000 VND to 35.000 VND.
Opening hours: 7 am to 11 pm.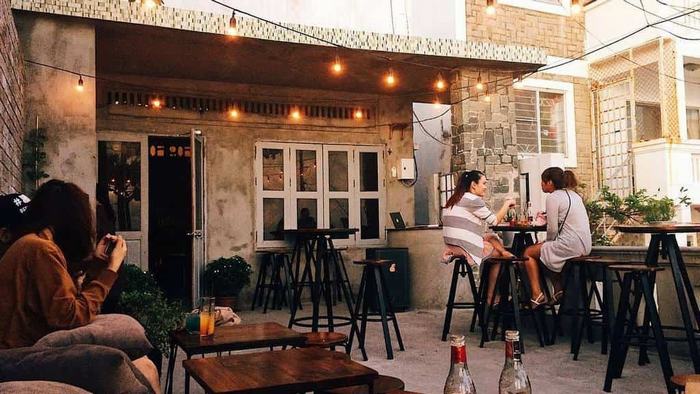 Milla NakedSoul cafe
Black & White Coffee
Owning both modern and ancient atmosphere, this café is decorated mainly in black and white. The café is quite quiet and comfortable. The drinks here are quite good with the price ranging from 25,000 VND to 45,000 VND.
Opening hours: 7.30 am to 10 pm.
Taking a trip to Vung Tau is much easier for you after our suggestions. Fascinating activities and beautiful places in Vung Tau are waiting for you to explore. Visit our website to know more about best Asia tour packages. Thank you!