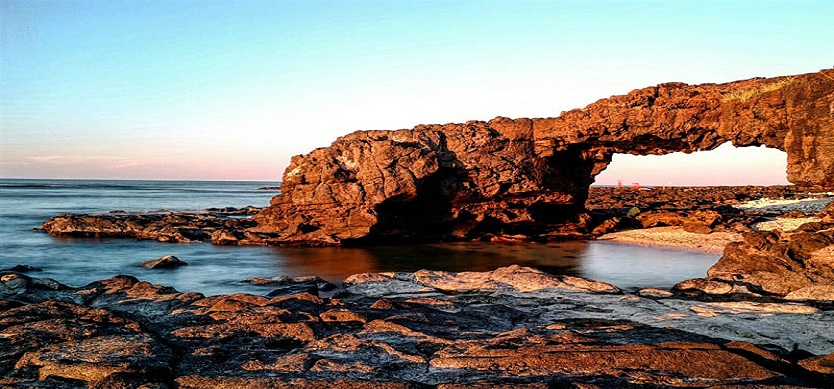 Ly Son is an island district of Quang Ngai province, located about 30 km from the seashore with an area of nearly 10 km2. Ly Son island has made a strong impression on the hearts of tourists in Vietnam tours with its warm sunny days, the stunning beaches, and the extremely welcoming people. If you are making a plan to travel Ly Son island, what you need to prepare for the Ly Son island trip in Quang Ngai?
The best time to visit Ly Son island
Tourists should visit Ly Son island in the following three ideal times:
- Summer: From June to September, the weather is quite nice and sunny which is suitable for going to the sea.
- Ly Son garlic season: From September to early December
- Ceremonies of the Hoang Sa soldiers take place on March 18,19, 20th in the lunar calendar
Ly Son Island has the main pier and a lock. From April to September is the dry season, the sea is calm, so the high-speed cruises will dock at the main port in the southwest of the island. However, it is difficult to move around in the middle of the 9th month of the lunar calendar until the end of the 10th lunar month because this period is the heavy sea season. You should not travel to Ly Son island in this season unless you like adventure, thrill and have a lot of time. You can visit Ly Son from November but the weather here is affected by the cold air and it is hard to swim. In this season, the sea levels rise high so the boats are usually docked to the northeast of the island.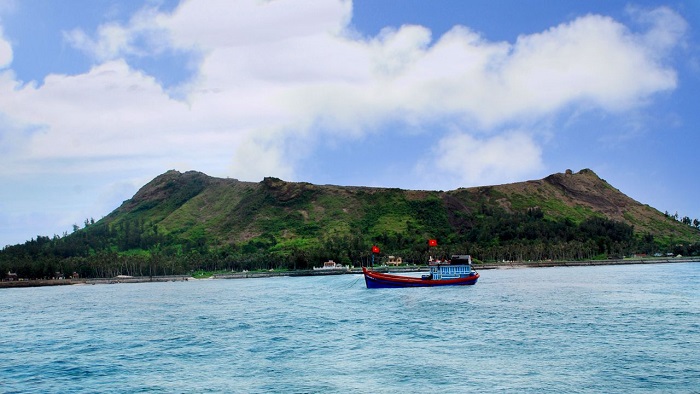 Traveling to Ly Son Island is the best in this summer
What to bring when coming to Ly Son island?
Identification
ID cards, passports, driving licenses are the necessary things that you should prepare for when traveling to Ly Son. The reason is that they are the very useful and important things for you in the Ly Son island trip such as renting a hotel, hiring a motorbike, taking a speedboat ticket or a plane.
Cash
You can bring in a certain amount of cash to serve the trip. Besides, you should prepare an ATM card in case of emergency.
Map
You can refer to the online map on your mobile phone or the tourist map in Ly Son.
Luggage
You should choose the suitcases and backpacks with the lightweight and durable material. This will make it easier for you to travel.
Sunglasses, hats, coats, and sunscreen
These are the indispensable items for girls and women to avoid the fierce hot sunshine on Ly Son Island.
Photographic and film equipment
To save beautiful memories on Ly Son island, you need to prepare the camera, camera journey and a smartphone which is also a useful thing.
Toiletries and jewelry
Face towels, toothpaste, shampoo, shower gel are the essential toiletries that you need to bring when visiting Ly Son island if you do not want to use the toiletries of hotels.
Swimwear
It is a pity that going to the beach without swimming. Therefore, you should prepare for yourself the impressive bikinis in your Ly Son Island trip.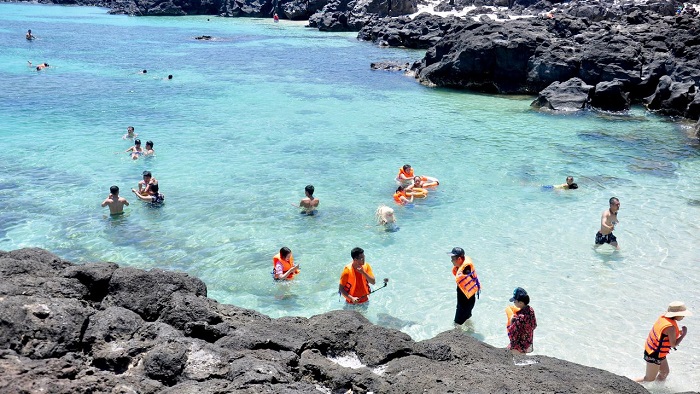 Don't forget to bring an impressive swimwear to swim in the clear blue water of Ly Son (zing.vn)
How to get to Ly Son Island from Hanoi?
Planes
The nearest airport to move to Sa Ky port where there is a high-speed train to Ly Son is Chu Lai airport in Quang Nam. There are three flights to Chu Lai from Hanoi each week each week with the round-trip ticket of 3 million VND and from Saigon with the return ticket price of about 3.5 million VND. If traveling by plane, you should rent a car to go because the distance from Chu Lai airport to Sa Ky port is about 50km.
Passenger cars
From Hanoi and Saigon, there are many high-quality car manufacturers moving to Quang Ngai. You can contact the car dealers to book tickets in advance (from 2 to 5 days depending on the time of your trip. On the holidays, you will need to book early because there will be out of tickets. There are also sleeper cars to Quang Ngai from Hanoi or Saigon so you can contact The Sinh Tourist, Camel or Hoang Long.
Trains
Every day from both ends of Hanoi and Saigon, there are 5 Thong Nhat trains going to the North and South. You can choose the departure time for your train depending on your schedule. The trains with odd number departure from Hanoi and the trains with even number move from Saigon.
After moving to Quang Ngai, you should rent a taxi from the center of Quang Ngai to Sa Ky port (about 20 km) if you go with many people. To save money, you can use the bus 03 which is scheduled to run Quang Ngai Bus Station - Sa Ky Port. However, you must catch the bus early at 5 am to ensure that you can get to the port early and do not miss the train. The bus ride time is about 1 hour.
Where to stay on Ly Son island
Recently, due to being a tourist destination attracting many visitors, Ly Son island has been invested abundantly in accommodation services. Ly Son Hotel is the largest hotel on the island. Besides, there are many cheap accommodations on Ly Son island so you do not have to worry too much about this. Another option for you is to travel to the small island, have fun and set up sleeping tents on the beach. This will be a very enjoyable experience in your Ly Son island trip.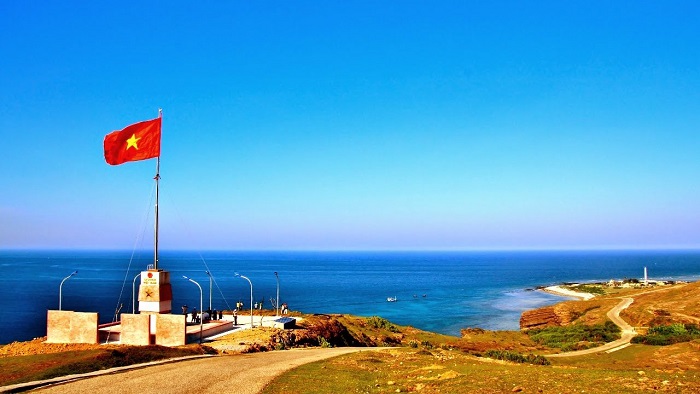 Ly Son island - a paradise in the middle of the sea in Vietnam
Being like "the fairy island" with the crystal blue sea water, Ly Son Island will definitely be the destination that makes visitors feel excited. To know more information about the most beautiful places in Vietnam,via our website. Share this article if it is useful for you. Have a nice trip!