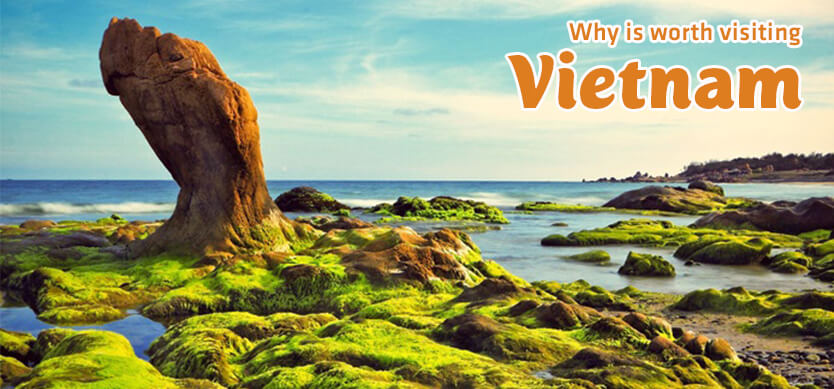 With its advantages of geographic location, weather, rich nature, interesting local culture, etc, Vietnam is gradually outstanding in the map of the world as a must-visit destination. So, how can this S-shaped country be so attractive to foreigners? Let's explore with us.
Convenient weather
Due to the convenient weather here, tourists can travel to Vietnam all year round. In the north, the climate is divided into 4 seasons. From January to April is the time to witness the change of plants and atmosphere, which is very suitable for the festival and spiritual tourism, because most of the festivals in the North are held in the spring. From May to September, it is really perfect for a trip in the sea or mountain, while October to December is an ideal time for nature lovers who want to explore the wild and majestic beauty of the northern mountainous region.
Beautiful landscape
Compared to Thailand or Malaysia as tourist destinations, Vietnam is more preferred by many interesting yet undiscovered attractions. For the "authentic" explorer, Vietnam is an ideal place to conquer. The country is favored by nature, containing several beautiful and pristine landscape that is voted in the top list of the world.
By 2014, 18 sites of Vietnam have been recognized by UNESCO as the world heritage sites including 2 natural heritages (Halong Bay and Phong Nha - Ke Bang National Park). These are not only a demonstration of a beautiful country, diverse in natural landscapes but also a destination that attracts many domestic and international tourists to visit each year.
The most attractive beaches in Vietnam perhaps are Halong Bay with a population of islands, beaches, stalactite caves, Phu Quoc with beaches and islands as in heaven, Nha Trang beach with its charming and dynamic beauty, or Mui Ne (Phan Thiet) with unique sand dunes like deserts. Let's immerse yourself in the green sea water, breathe the cool breeze, conquer the high slopes in the islands, or relax on a luxury cruise among the dreaming and stunning scenery of these beaches in Vietnam.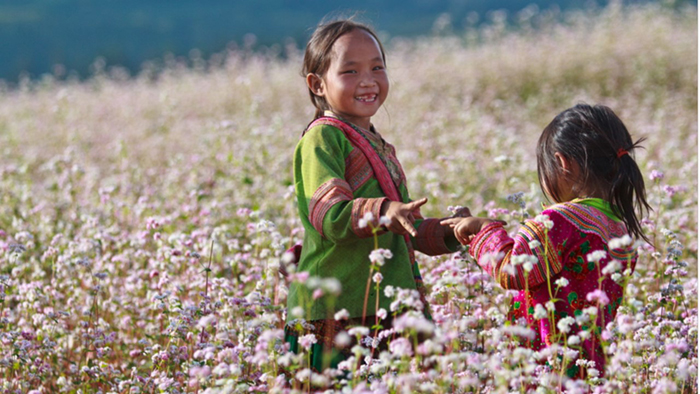 Buckwheat flowers are the "specialty" of Ha Giang
If tourists want to go to the highlands, Sapa, Ha Giang, Mai Chau, Moc Chau, and Dalat are the ideal places for them with the beautiful, poetic natural landscape of waterfalls, forests, flower hills, and terraced fields stretching as the steps up to the sky, etc.
Adventure tourism is one type of tourism attracting many travelers. With its three-quarters of hilly terrain, numerous creeks, beautiful caves, more than 3,000 kilometers of coastline, many tropical rainforests as well as nature reserves and large national parks, Vietnam has great potential for adventure tourism in the Northern mountains and the Central Highlands.
Attractive culture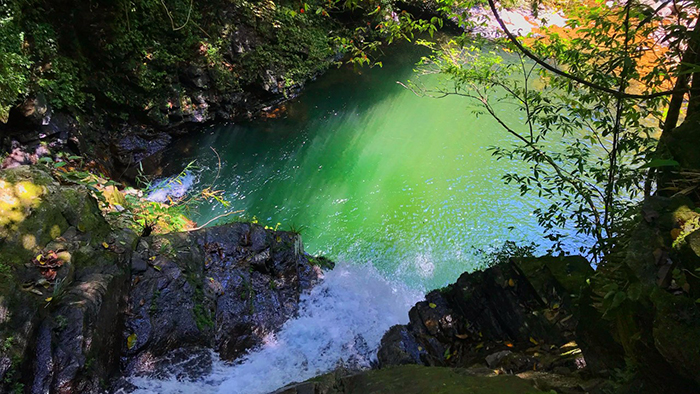 National Parks in Vietnam
Vietnam has a rich system of material and immaterial heritages with unique culture making the world respect. Besides natural heritages, UNESCO also has recognized 5 cultural heritages (Thang Long Imperial Citadel - Hanoi, Hue Imperial Citadel, Hoi An ancient town, My Son temple), A mixed heritage (population of Trang An) and other intangible cultural heritage.
In addition to beautiful natural scenery and friendly people, Vietnam is also a place of a long history that visitors are interested in. At present, the tourism industry in Vietnam has implemented many cultural tours such as cultural tours and events that bring visitors to experience and blend into the atmosphere of the festivals; Cultural tours to traditional craft villages; Food culture tours; Rural culture tours which provide opportunities for guests to experience the life of rural areas, etc.
Featured specialties

You can easily find places throughout Vietnam to try the best dishes
As assessed by many tourists to Vietnam, Vietnamese cuisine is quite delicious, even as one of the areas having the most delicious food in the world. Besides the famous dishes of "pho" and bread, when visiting any province in Vietnam, travelers can enjoy the specialties such as rice noodle, fish sauce hot pot, noodle with fried tofu and shrimp paste, or Quang Nam - Quang Ngai style noodle, rolls, coffee, etc. Vietnamese cuisine is varied, plentiful, and easy to satisfy any visitor. In addition, the price of Vietnamese specialties is also very cheap.
Cheap price
In the eyes of foreign visitors, Vietnam is a country worth visiting once or even more because travel expenses are quite reasonable. In 2014, in the top 10 cheapest travel nations voted by the UK's tourism travel website Skyscanner, Vietnam ranked 2nd only after Cambodia. This is one of the great points of Vietnam that travelers often choose to explore the country. In Vietnam, you can buy rare silk, wood products, or pearl products at relatively low prices. Especially, scuba diving in Vietnam is considered to be the cheapest in the world.
Friendly people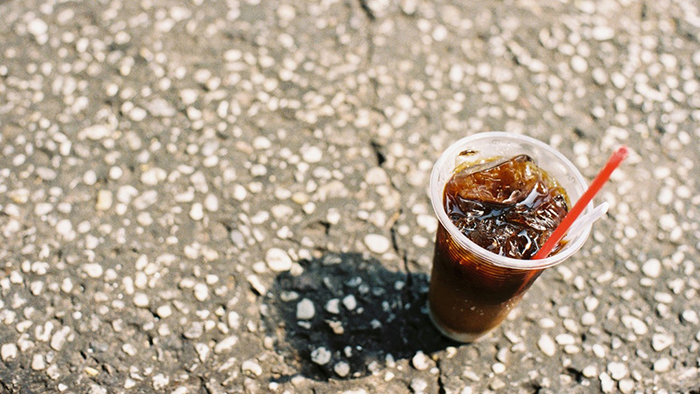 Milk coffee - a specialty creating Vietnam brand in the world
The people of Vietnam are very kind, friendly, and close. Wherever visitors arrive, they are greeted with bright, warm smiles and the willingness to help of the natives.
Vietnam has an ancient culture, long history, and diverse landscapes with more than 3,000 kilometers of coastline bordering the East Sea, possessing beautiful scenery throughout the country, white sandy beaches, a rich cuisine, and hospitable attitude, etc. If this is helpful for your tour packages to Vietnam, don't hesitate to like and share with others. Thank you.